In just 4 years Tonic Studios in Columbus, OH has gone from a 2-person operation in a basement to an 11-person team that's rapidly outgrowing their current 5,500 square foot space.
Now they have a truly stunning screen printing business: a unique pricing model, tremendous momentum from word-of-mouth in their community, and an engaged and invested staff.
We visit Tasha and Andrew at their fast-growing shop that's driven by putting customers and employees first.
---
What happens when a screen printing business experiences rapid growth? Things can snowball quickly.
"We started in her one-car garage. Then we moved to my basement. Then we moved to 1,800 square feet. We thought, we will never fill 1,800 square feet. Then we moved here, with 5,500 square feet, and we were like…man…we will never fill this. But now, I don't know if it can really handle it. I don't know if it can house us!"
So how did it happen, what did Tonic Studios do to get there, and what can you learn from them?
"Custom t-shirts with over-the-top service"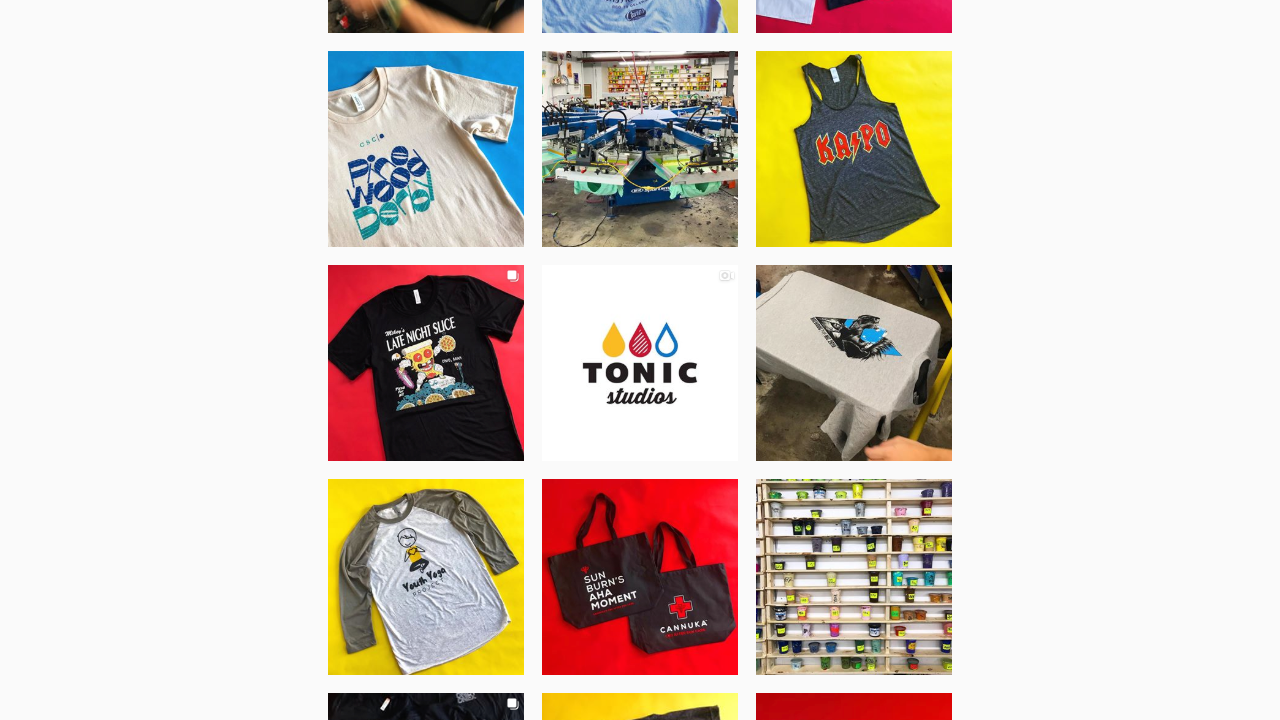 That's the Tonic Studios moniker – and it's obvious that Tonic Studios have fulfilled that mission for hundreds of customers.
Their Instagram page is a collage of vivid, colorful, precise prints for extremely satisfied customers.
The majority of their sales come through word of mouth, Instagram campaigns, and their deep connection to the Columbus community.
"We don't advertise anything! We don't even contact people. It's very weird how much work just comes to us that we spend zero effort obtaining. It just walks in the door!"
There's something they're not telling you: all of the hard work spent on getting orders right, communicating clearly with customers, and guiding them toward the garments and prints that will really blow them away.
Tonic has put the spotlight on their customers. It begs the question: how can you better know and better serve your customers?
Put the niche markets first (and skip contract printing)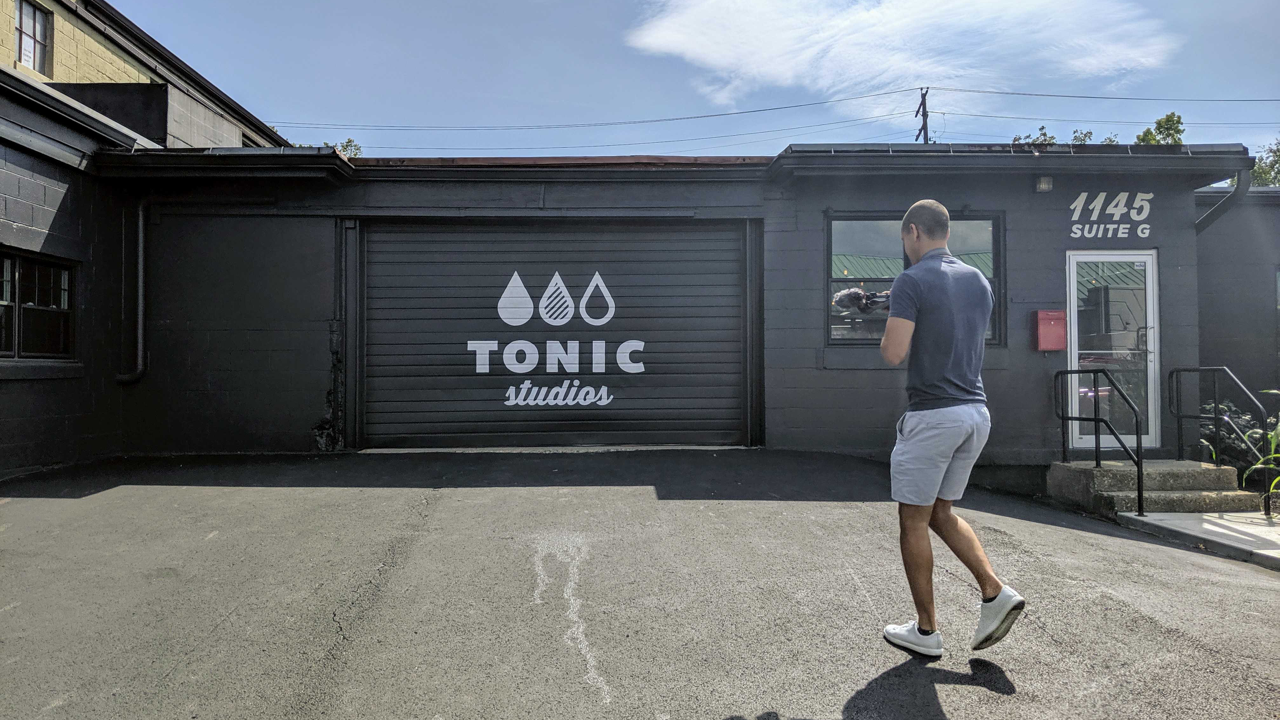 By nailing two distinct niches:
Boutique-quality custom merchandise for local food & alcohol businesses
Printing affordable custom products for local nonprofits
Tonic Studios have planted themselves firmly in their community.
Retail wasn't exactly the right fit. They do contract printing, but the majority of their work revolves around Columbus' thriving food and alcohol scene. "[The scene's businesses] do get high volume stuff, but they want boutique-style work they can sell. They want a higher-end product versus a volume product."
Tasha told us, "We realized we could help nonprofits by just printing shirts super affordably." There was a lot of demand for custom printing – and they didn't want to spend the time to design and print a shirt they weren't sure they could sell.
Instead, they invested heavily in being experts for their customers. They advise them on apparel, printing styles, and designs. This paid off: "We help clients get exactly what they want, and we guide them there. [One of those] clients we treated well wound up sending us two or three clients a month."
Tonic Studios also skips a lot of contract jobs. As much as they're focused on their customers, they also know when to say no: "Contract work sucks up your resources and you don't make sh*t off it!"
As we've seen, custom experiences catered specifically for the customer will win out over mass-produced goods in the long run.
Employees come first (and share profits)
"We never took the time to lay it out perfectly. Now we're figuring it out."
With an employee-driven mentality, Tonic Studios have a team that's determined to solve problems and meet deadlines. They dive in head-first rather than carefully plan every move – a classic mentality among screen printers – but they're obviously sensitive to the pressures and challenges that come with screen printing.
They've crafted a working culture that treats every worker with dignity and rewards them for their efforts with real compensation. "We're lucky. Our staff works so hard for us. We are not absent owners. […] It's our responsibility to foster a sense of ownership and accountability."
Tasha and Andrew earned their staff's respect, with Tasha telling us, "We invested early in our business with our time and our efforts." They're obviously part of a team that drives everything forward, not backseat drivers.
They've even just started a profit sharing program with their employees, so they're distributing a percentage of their profits quarterly – directly to their employees.
Without a real culture driving your team forward, you're going to stall – or encounter high turnover that slows your progress.
Unique pricing: print cost only!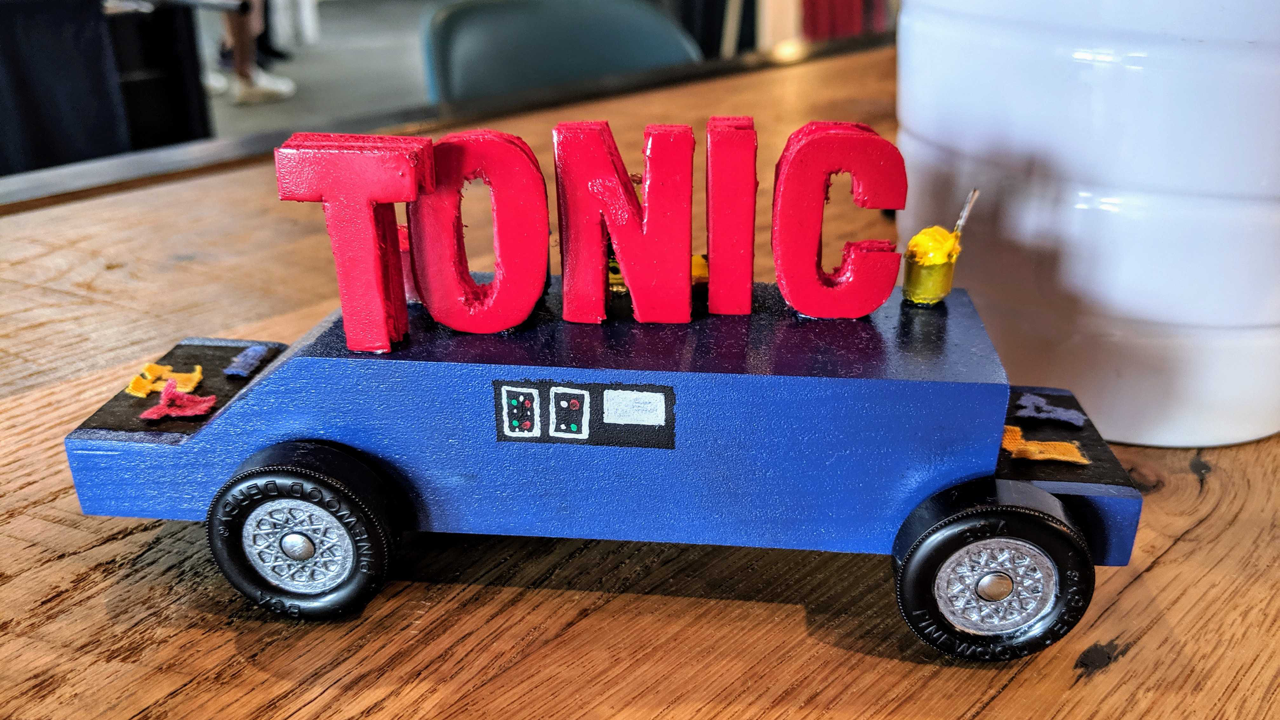 "All-in, up-front, no bullshit pricing."
Everything is built in directly to their print cost. No garment markup here!
This means that their print cost seems higher: "[Another shop] says they're going to print it for $4…but they're charging you $2 to buy it. We charge you $6 to print it. Ultimately it's the same, we're just being honest and up-front with you."
Using a print cost pricing model like Tonic's streamlines your pricing and simplifies the conversation about prices with customers.
They don't markup their garments at all – instead, they roll all of their overhead and additional costs into a single printing fee.
This has actually let them compete with other shops because they can clearly show what they're charging – without involving an arbitrary markup on the t-shirts and garments they sell. "There's no better way to build rapport with a client than to show them the exact pricing."
Pricing your work is a tricky situation, but simplifying things like Tonic Studios can make for happier customers.
Growth…and the future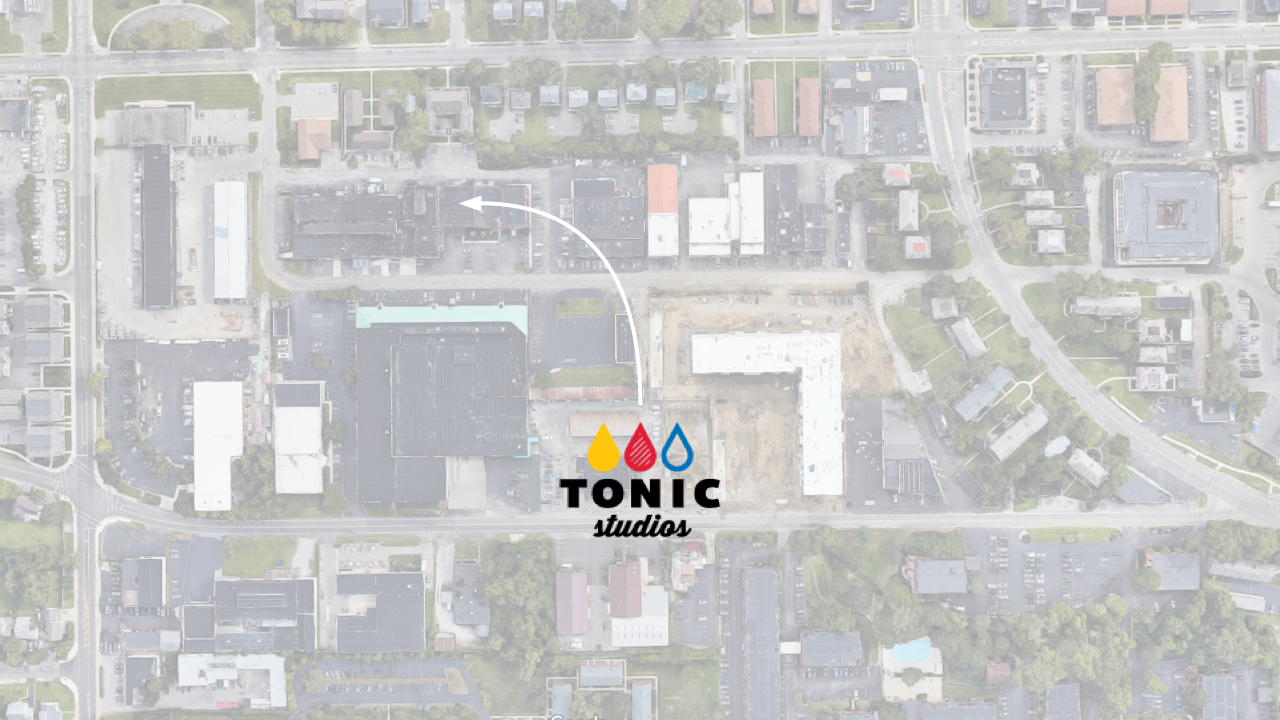 "It's all word of mouth. The only thing we've played with is Instagram."
It sounds like a dream – they get walk-in clients from referrals and word-of-mouth thanks to the thriving and close-knit community they're part of in Columbus.
With a 5,500 square foot facility that used to be used to store burbon barrels, they're actually considering moving in the near future. Their lease is up and there's a real chance that they'll need to move because of their rapid growth. They've seen a 180% growth in the last year – and it's not showing any sign of stopping.
Exciting, but scary as well!
We can't wait to see what Tasha, Andrew, and the growing team at Tonic Studios develop in the coming years.
---
A huge thanks to Tonic Studios and the entire team for taking time to let us visit. We're thrilled they're part of the Printavo family. We are so thankful for their feedback and help with improving our simple shop management software: "One thing I'll say about Printavo…you guys really want people's feedback. I don't know why other places aren't as open to getting customer feedback as you are."
This was a great look inside a blossoming screen printing business – check out the video to hear about pricing, growth, their team, and much more than we covered here.
Don't forget to subscribe to the Printavo YouTube channel. We post regularly with insightful shop tours, interviews with industry leaders, powerful presentations, seminars and much more.
Check out some of our recent visits:
Want us to visit your shop? Drop us a line and let us know. We'd love to come see what you're up to and learn from your experiences!