Superior Ink in Denver, CO is an inspiring screen printing shop with a great story.
We've kept up with Superior Ink since 2012. During that time, they've had the same core team while pushing through hot market printing, a shift toward sustainable fashion, and even building an ethically sourced apparel brand.
They've built a multimillion dollar business and kept their team together during the process. A print shop that's kept the same employees for 5+ years is rare in a tough industry with such high turnover.
During that same span of time, Printavo has grown from a small side hustle to a platform for thousands of print shops across the world. A few shops have stuck with us through it all.
Dominic Rossaci's shop Superior Ink is one of them.
He sat down with Bruce to talk about his business, his ambitions, and the rock-solid culture he's built with his team. Bruce said "I wanted to pick Dominic's brain about how he pulled this off – and offer up his totally unique take on how to approach your business."
A big thanks to Dominic for taking time out of his busy schedule to talk so openly about his thinking. Keep reading to see Dominic's story, learn why sustainability led to a vibrant workplace culture, and how a trip to Haiti changed the purpose of Superior Ink.
The Beginning: "It began as a skate rat's pipe dream"
Dominic started screen printing because of a desire to run his own brand in the image of familiar skateboarding and snowboarding brands. He loved to skate and snowboard, but kept getting injured badly – even needing surgeries. Looking for a way to keep himself healthy but also stay tuned in to skating and snowboarding, he founded a small merchandise and apparel brand.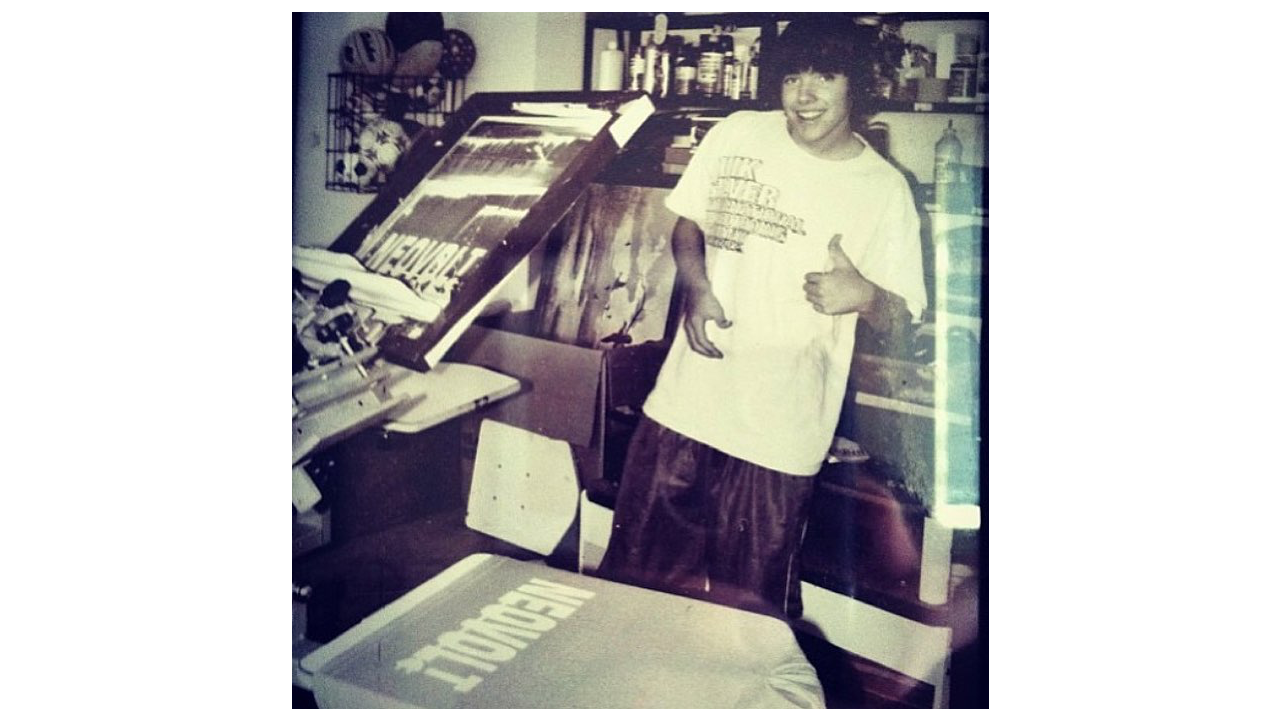 Dominic's ambitions quickly turned teachers at his school against him: "I constantly got in trouble at school for selling stickers on the bus and in the school. Teachers were like, you can't do that here. You can't hustle product here!"
He partnered with a local promo company to print all of his stickers and merchandise, but "I kept hearing about this archaic thing called screen printing. What is a screen printer? I worked at my Grandpa's meat market, saved up some money for my first press, then I was like…oh, well, what do I do? What's a screen?"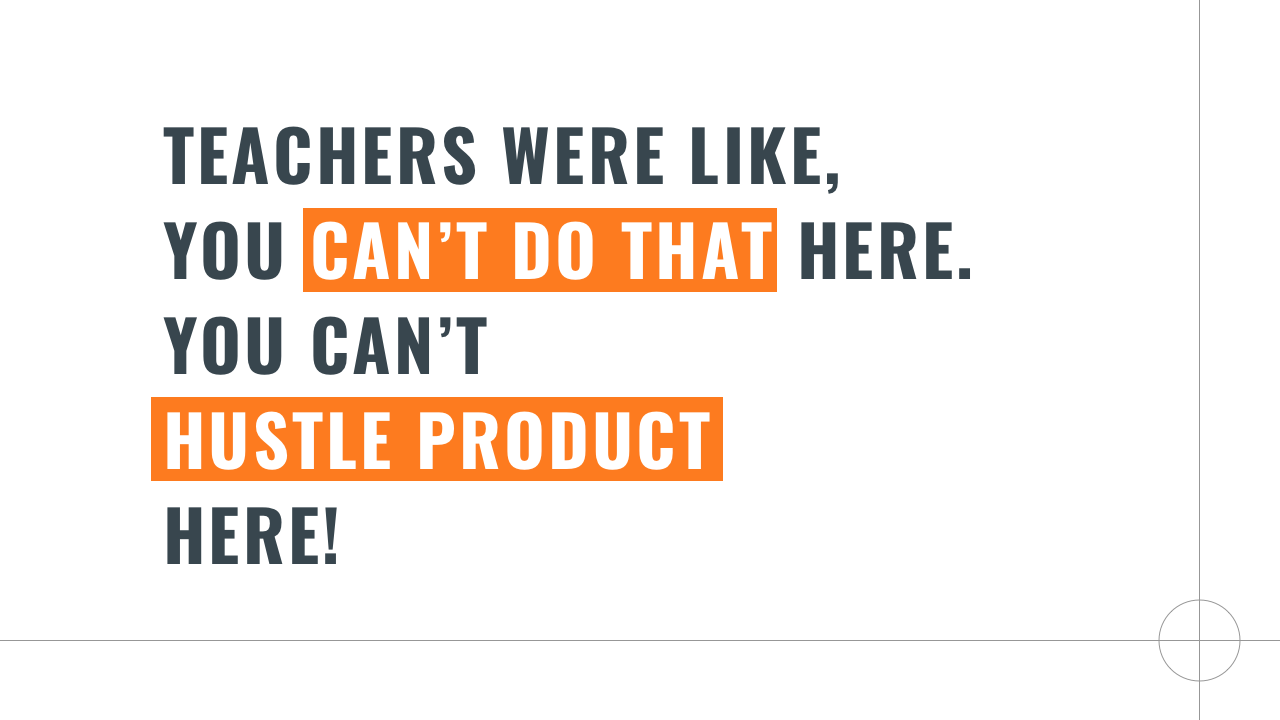 The Progression: "We end up designing this apparel collection for the rapper T.I."
Luck was on Dominic's side. Dominic met early mentor John Magee through skateboarding. John is now a sales rep for PolyOne and Union Ink, but he worked in a skate shop and knew screen printing inside and out. He offered Dominic a list of the things he'd need to get started with screen printing: pallets, screens, pallet mask, emulsion, a darkroom and so on. Because of his rural location, Dominic had to rely on sales reps to teach him about screen printing (as this was during the dial-up era before YouTube and its thousands of screen printing tutorials).
But hard work played a big part. Through a twist of fate at a party in Breckenridge, Dominic was grinding away on Adobe Illustrator. Designer and artist Jamie Valhouli was at the party and saw that Dominic was designing instead of getting drunk or doing drugs. They sparked up a conversation and the two became fast friends.
Dominic had no idea that this connection would take him to Venice, CA – but he soon traveled to California and discovered his new friend was actually a prominent LA street artist.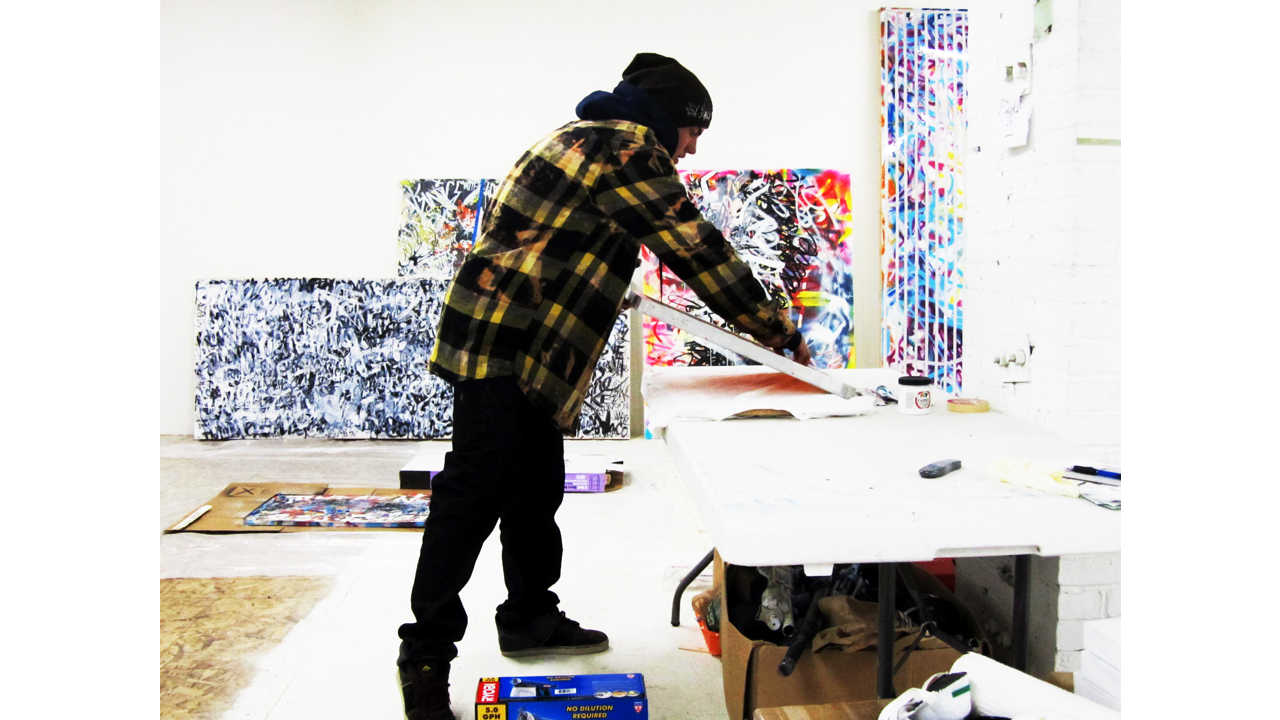 While in California, Dominic honed his printing skills and developed his own style. "We end up designing this apparel collection for T.I., he was wearing our metallic inks and everything on his album cover. It was a huge blown-out design with razor blade textures. I was like, this is super rad! I can do this forever."
From there, it was time to take a risk. Dominic knew what he wanted. He returned to his high school, met with his principal and "I told him I started this business and school is interfering with it. He shook my hand and told me 'Good luck.' It could have gone totally differently."
The Sacrifice: "I literally skipped the whole party time of my life"
Dominic didn't want to just keep printing for his little brand. He realized it was time to change directions – keeping track of inventory and needing to constantly re-order his merchandise meant he was only treading water. He partnered with a local tattoo shop to print shirts for them and suddenly had a $700 invoice…and he didn't need to immediately spend the money on more merchandise!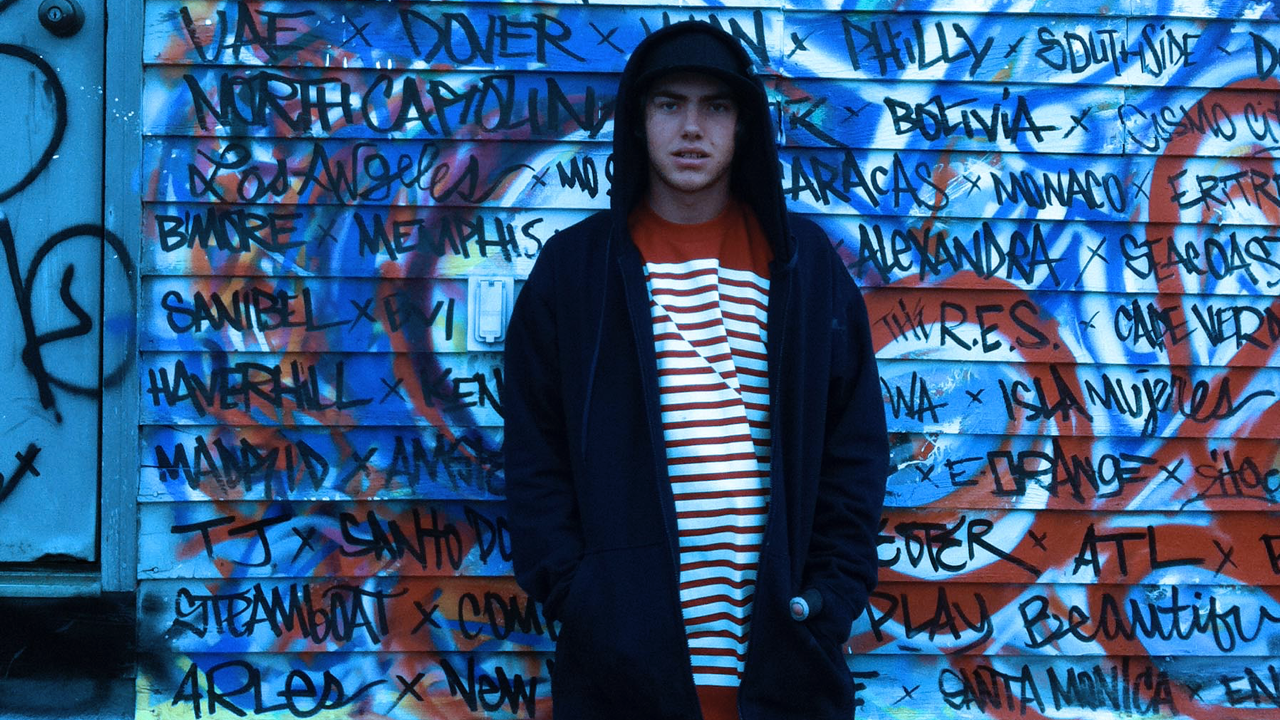 "I realized I was doing too much. Maybe it makes sense to print for other companies. I can just do what they tell to me to do." From there, it was on. Dominic started building connections and printing hard to make it work. This was it – the thing he wanted to do – and he wasn't going to let partying or youthful indiscretion get in his way.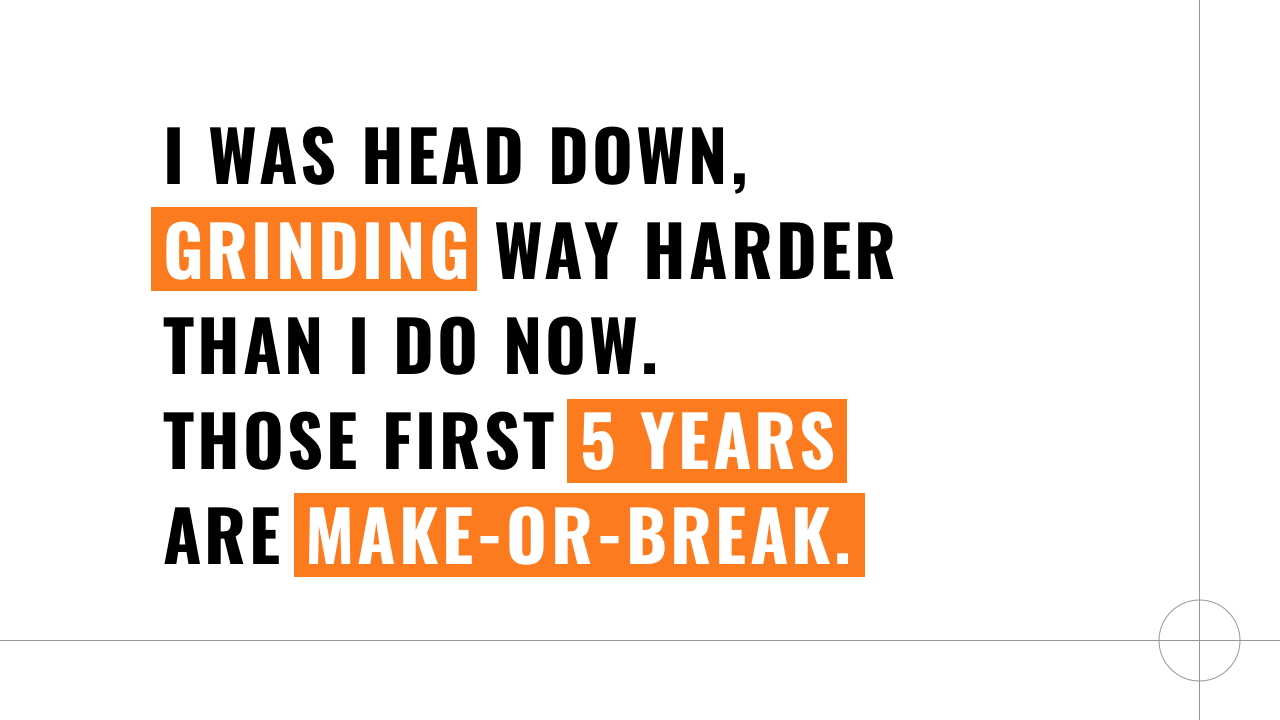 There's sacrifices that have to made for success. For Dominic, that meant pouring his energy into screen printing. "I was head down, grinding. Grinding way harder than I do now. Those first five years are make or break for any business."
Dominic's Mom was his first employee after two years of hard work building the foundations of Superior Ink. She invested some money and started managing the books and handling accounting (even though she had no formal training as an accountant).
She wound up being a huge motivating factor: "That was a huge step, taking that leap of faith and having people invested in it. You don't trust anybody more than your mom. It's a weird dynamic. I'm her boss. But she's my mother."
The Growth: "If you're a good person, hungry, and driven – there are good things to come"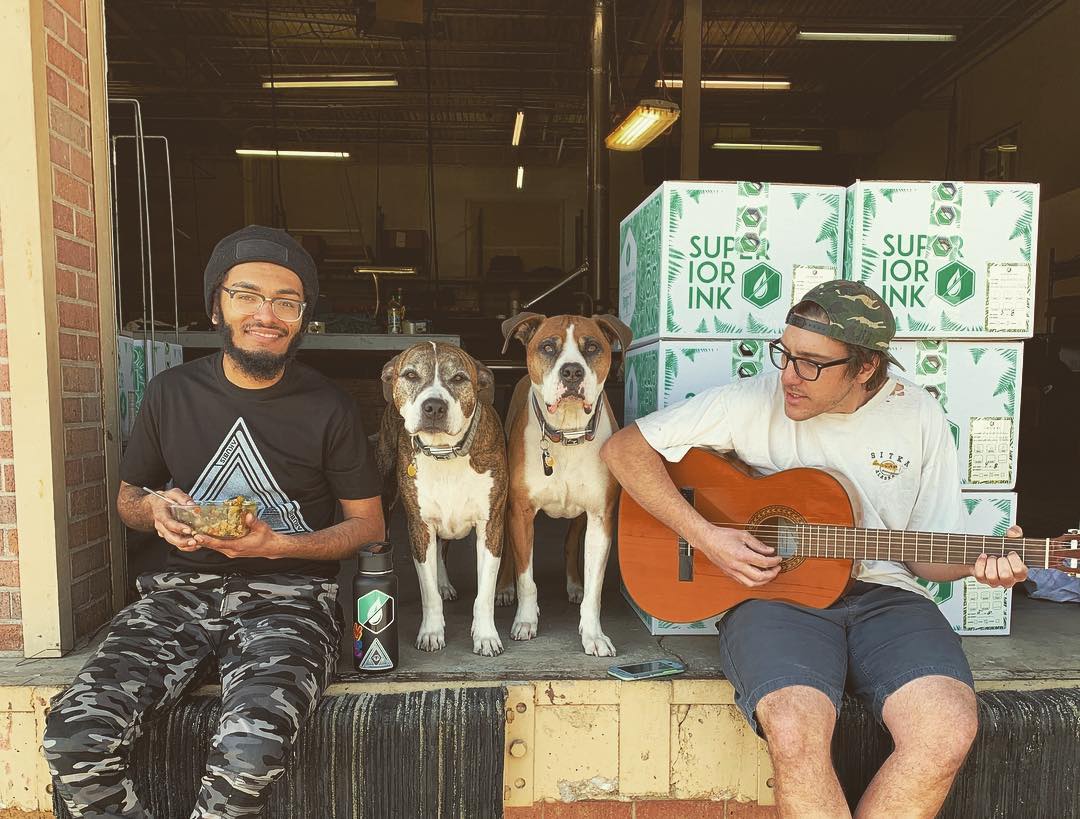 It took years for Superior Ink to get out of survival mode. They were scrappy and fought hard for their customers, but "money was a big hindrance. If you're constantly stressed about how to make it work, you can't see big picture. As soon as we made the money we needed to survive, we were in that weird in-between spot."
The business was successful enough, but something was missing: meaning. Growth isn't just raising your revenue, expanding your marketing, or boosting your sales.
Growth is about about finding the people you really want to print for.
Growth means developing the "Why?" behind your business.
Growth means pushing beyond money and concerning yourself with value.
Dominic asked himself: "What can I do as a person so that I'll feel stoked when I'm 50+ and looking back?"
That meant building a team that was resilient – and communicating about the goals and aspirations of the business. Dominic discussed how screen printing is not a dream job for many people, but there's still a way to find meaning in the work: "We all started as young kids at $12. Then you're 30. You think, 'Is this really a career, or am I just some printer dude?' […] So we're not paying people what tech companies or other industries are paying, but we really dive in to what our purpose is and how we can help people. That's the biggest contribution."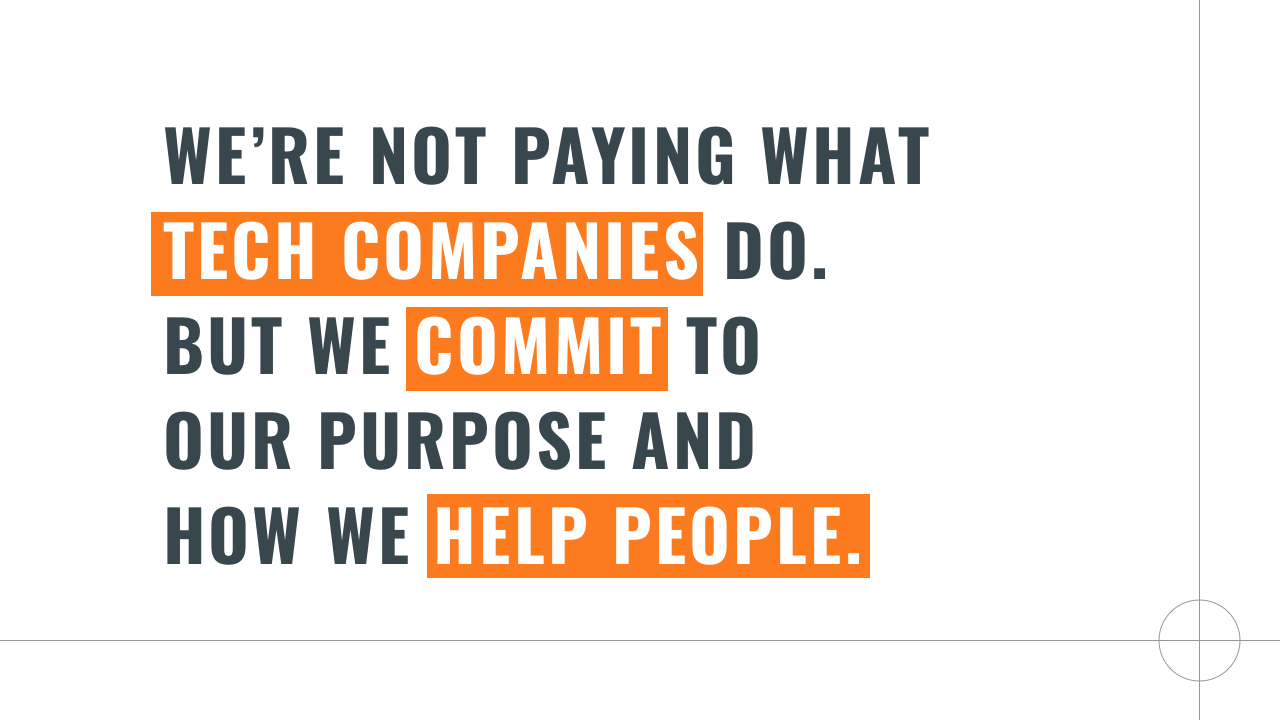 Marketing, SEO-oriented content, and beautiful videos drove Superior Ink ahead of the competition. "Videos were huge for us way before video was a thing. It's harder now. You could blast something on Facebook and Vimeo. If you had good content, it was so far ahead of anything anyone was doing."
Dominic definitely enjoyed an early mover advantage by investing in content and customer education before that was considered the norm. He also worked closely with a bunch of SEO "experts" and agencies, but didn't get the results he was hoping for.
What worked for Superior Ink? "I have a lot of respect for agencies, but the problem is that you need to work with an individual who's knowledgeable. I just found a great guy that is a wiz and he's worth it." Keeping the focus limited and the team lean led to better SEO results for Superior Ink.
If you search "Denver screen printing" on Google, Superior Ink is #2 (and only because there's a company that's literally called "Denver Screen Print") because of 10+ years of SEO and marketing work. But there's benefits beyond appearing higher in Google results. Superior Ink is part of Denver's tightly knit community.
Rewarding The Team: "It's about culture and family. I'm not the captain driving the ship"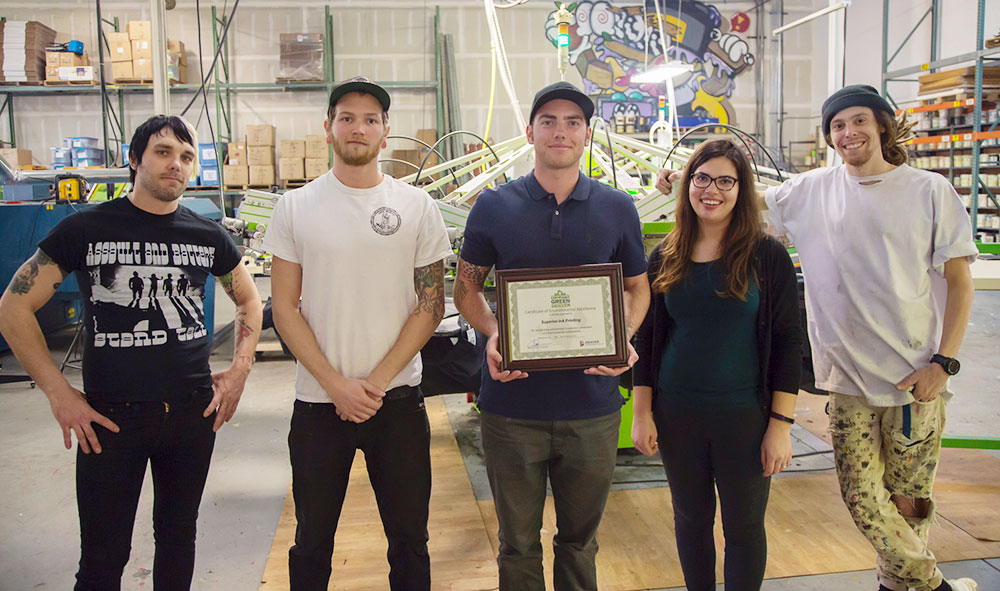 Dominic has kept his team going by constantly thinking about rewards. He's kept the same core team for more than five years with dramatically lower turnover compared to the industry standard.
He's got several ideas for print shops that want to reward great employees:
Deal with spoilage improvements through bonuses.

"We set little goals and small bonuses. 'Take [spoilage] from 3% to 1%.' Think of how much money we're saving! Then take that number and divvy it up among the employees."

Avoid burnout and turnover by making autonomous, trusted, invested employees.

Dominic doesn't keep his boot on anyone's neck. "As you grow together and evolve through things together, you build an alliance and have common goals about where you want to be in the future. I'm not the captain driving the ship. We're a collective alliance."

Celebrate their achievements.

This says more about Dominic's mindset than almost anything else: he celebrates the achievements of his employees. "As your company succeeds, you have to pass that down to your all-stars. The most rewarding thing is when your employee buys a new car or moves into a new house."

Trust the team.

Dominic lets the team use the equipment on their own time to print for their own brands. "We've already built this foundation. There's no reason the employees can't use it. I know that doesn't work everywhere. But it's no sweat for me."

Share the success.

One of Dominic's core values is that profitability is meant to help reward the employees that did the labor to generate the profits. Dominic just offered his employees health insurance, a huge hurdle and cost for most print shops. But he knew it was the right thing to do. " The purpose of being profitable is so everybody in the business can benefit from that."

Understand their goals.

"Good people that understand the mechanics of your business and float it in the right direction make the difference." Dominic advises shop owners to take a real look at what their employees want. Keep their families in mind. If the job is a bad fit because there's no meaning in it for them, or you're not communicating with them about their goals and values, you're going to struggle with high turnover.
If you have ideas for rewards to share with your team, or how you've made employees stay longer and be happier at work, we'd love to hear them.
The Dream: "If we don't have a healthy planet, we're not going very far"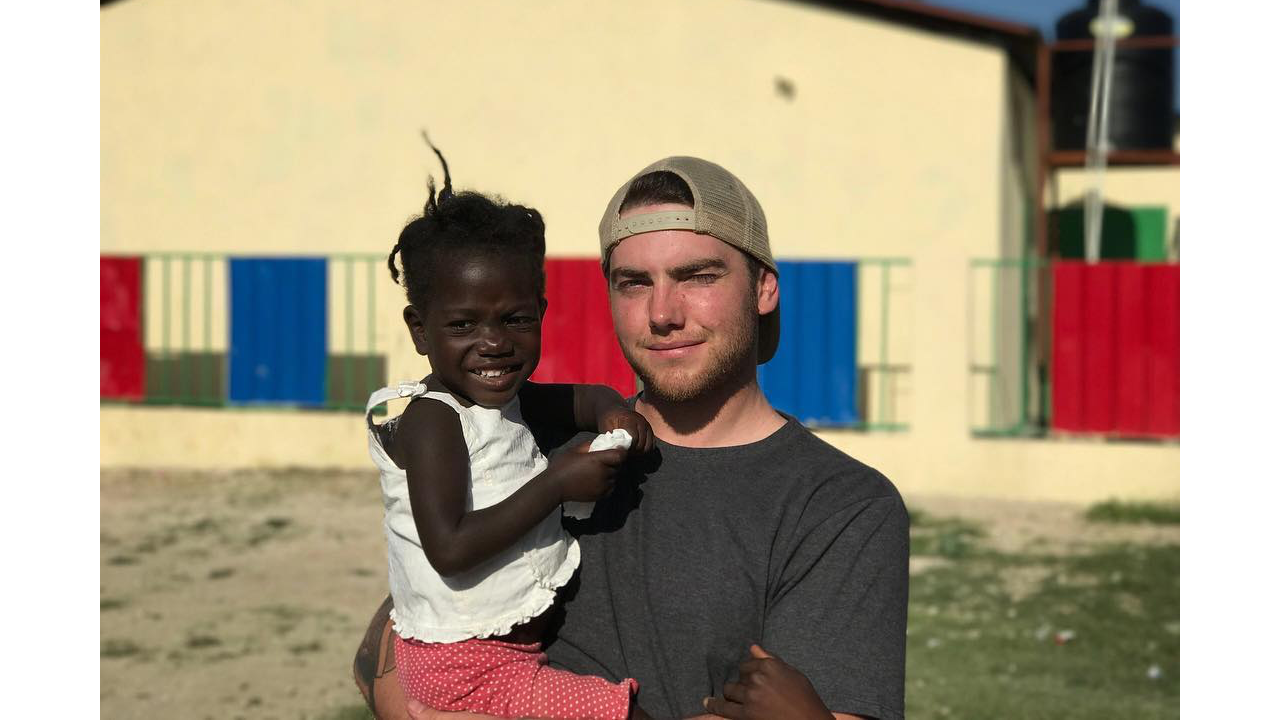 You already know Allmade Apparel, hopefully. If you don't, here's the rundown: they're an ethically-sourced clothing brand that uses sustainable practices to create extremely high-quality t-shirts and garments for screen printers.
Dominic was instrumental in the founding of the company through conversations with Ryan Moor about sustainability. They were conflicted about the state of the industry – it was obvious that the t-shirt and garment manufacturing process was one of the most ecologically harmful aspects of the screen printing industry. But they couldn't exert any control over the processes used to make the garments – nor the working conditions for the laborers that craft the garments.
Around this same time, Dominic had begun thinking harder about the future of the company and what it should actually mean for the employees.
Much of this soul-searching came about because Superior Ink had a huge client that was putting a lot of strain on the business. Priorities suddenly had to be re-evaluated because the team was getting sick of the nonstop grind.
The shop was out of financial stress. Instead, a new kind of stress started to crop up: "Those same employees we have now were like…this sucks. I'm a robot. I'm going from 6AM to 6PM. My back hurts. My hands hurt. This isn't why I got into this."
Something had to change, and it wound up being an opportunity to ask and answer a difficult question: what's our purpose?
Ryan Moor traveled to Haiti (a trip Dominic has made as well) and began developing the infrastructure for a totally different source for t-shirts and garments. One that paid fair wages, didn't exploit Haitians, and utilized environmentally conscious practices. They even use recycled plastic bottles for their polyester tri-blends.
Sustainability did more than improve morale and bring meaning. It answered the question of purpose. "I was already thinking we had to change things. It was the perfect alliance. We team up with Allmade, pitch it to the employees, got them invested…it changed our morale. It brought an element of satisfaction [about the work] to us all."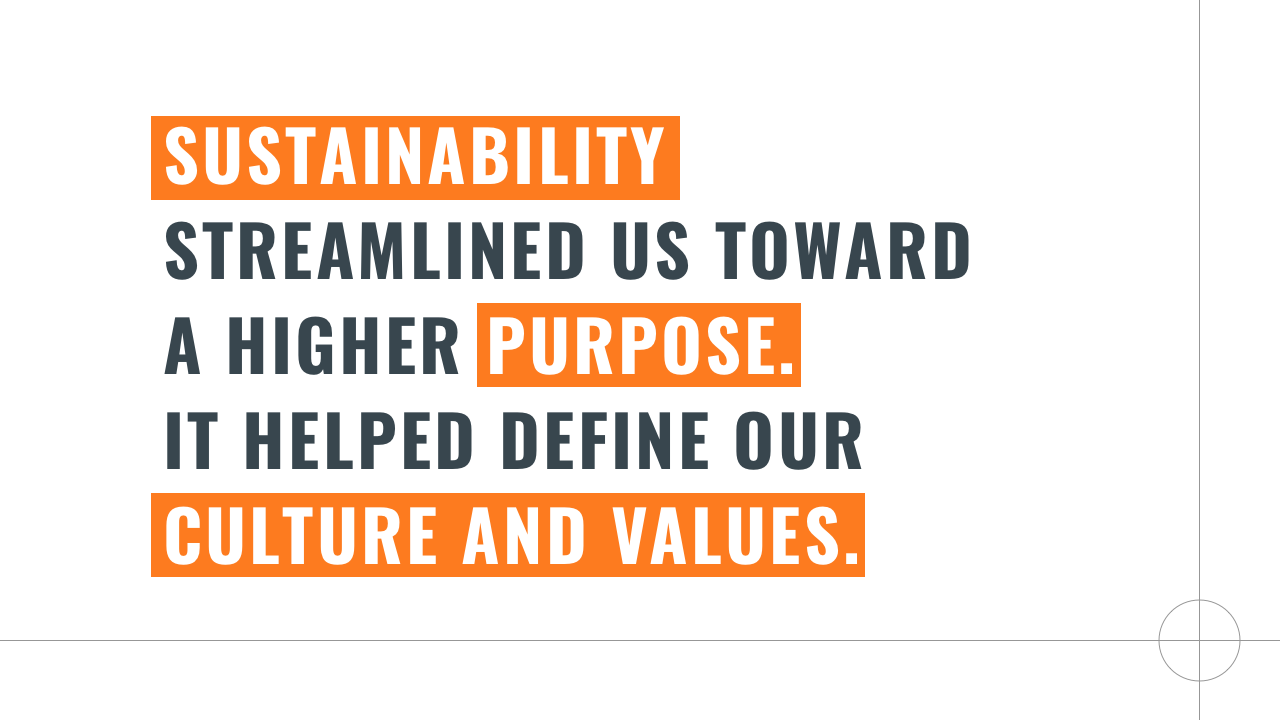 While it may sound cynical, eco-friendly practices and sustainability are also great marketing. It's a totally different way to point out your expertise and highlight your shop's products. "If you want to separate yourself, you can be the squeaky wheel and say, 'We have great quality products!' That was burnt out in the 70s. But sustainability? Now it's all anyone talks about."
As the Denver area boomed, the nature-loving population has become enamored with products and services that are genuinely concerned with their impact. Superior Ink has led the way on this front for years.
The Future: "To make the biggest impact, you have to stay in your domain of competence"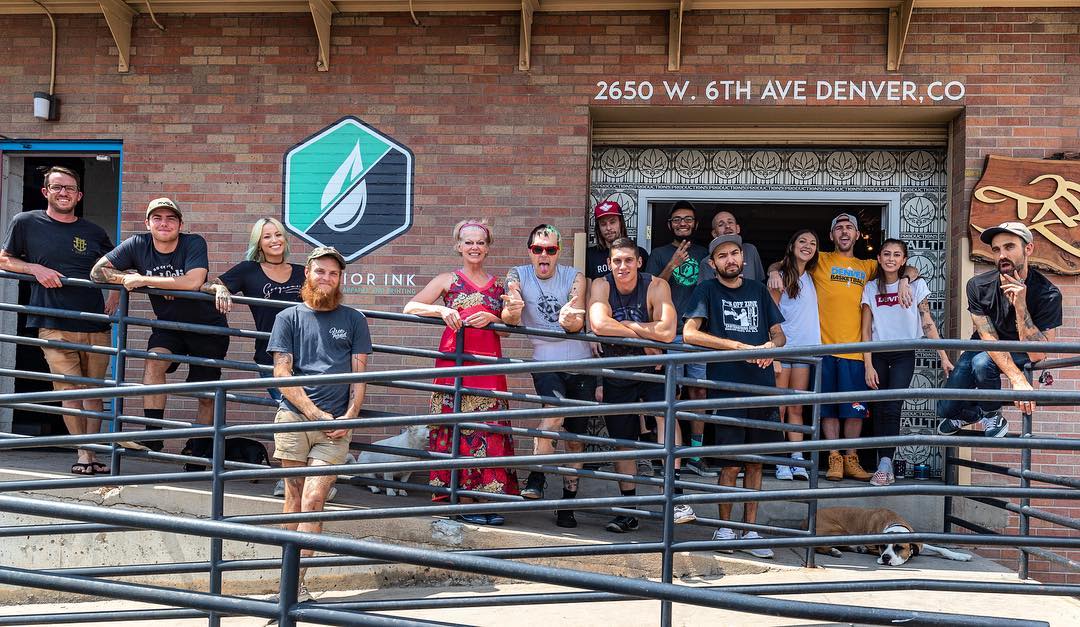 "Rather than branching out, let's focus on what we do the best and do it damn well. Otherwise you're spread thin and wasting your time on all these little channels," Dominic says. There's a real opportunity for any print shop to survey their talents and lean into them. While the grass always seems greener on the other side, being a tight-knit team with shared values and a sense of mutual respect has positive long-term implications.
In 2019, innovation is a pre-requisite. Creativity in business is no longer optional. Competitors are everywhere, and shops like Dominic's are forced to compete with massive companies that have deep pockets. Dominic sees three major challenges coming in the future.
Innovation in the screen printing business. "

It's really easy to be innovative for a while and then get in a rhythm. Before you know it, [other peoples'] innovation is just creeping up on you. […] What's next for tech, for the industry…how can we be ahead of the curve?"

Fulfillment is becoming the name of the game. "People

in our industry are moving toward this Amazon, on-demand, fulfillment model. I'm trying to figure out a way to adapt to what the marketplace is doing. Clothing brands don't want to send 10,000 shirts to someone's house and make them fulfill it."

Sustainability in screen printing. "I've been trying to make sustainability cool. It just hasn't caught up to our industry yet. There's a 10 year buffer."
With initiatives like Ryonet's Project 376 and the garment manufacturing industry coming under increasing scrutiny for worker abuse and child labor, it's clear that Dominic is one of the screen printing industry's thought leaders.
He's trying to balance two different and challenging paths: How do we keep up with higher and higher customer expectations while delivering a sustainable product that isn't damaging our planet for generations to come?
Yet, Dominic is also focused inward. He wants what's best for his team. The investments in sustainability, in improved equipment and in ethically sourced apparel aren't just talk. They're really an investment to keep his team together.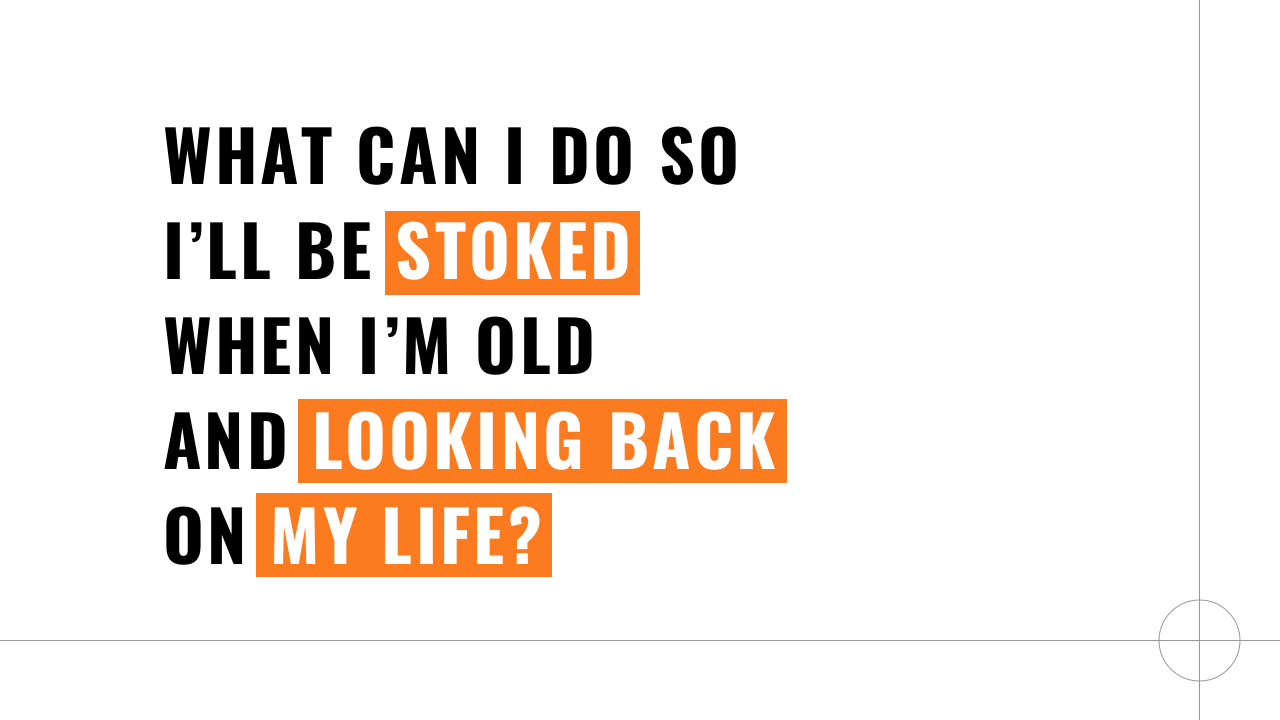 "I'm making every decision for myself and the entire team. I hope they see that, I hope they feel valued. They may not make a million dollars a year. But based on why they've been around so long, there's a greatness beyond currency. We can all be healthy and happy."
---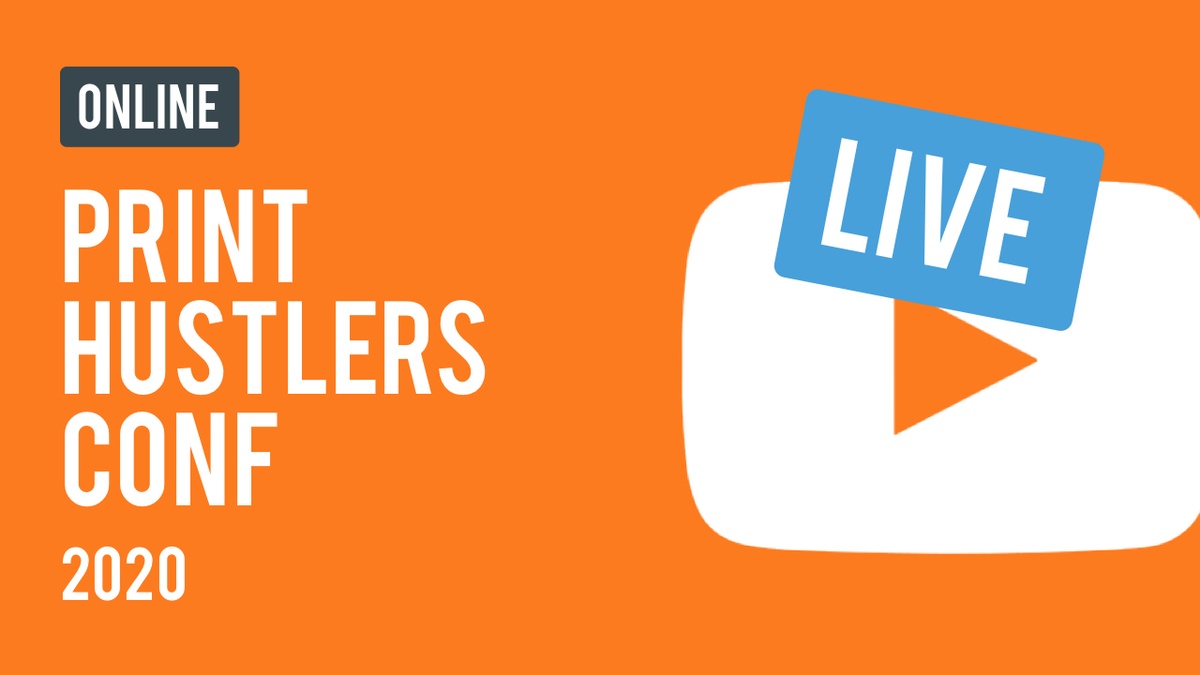 Printavo's PrintHustlers Conf 2020 has gone online!
This conference will arm you with the resources and knowledge you need to survive 2020. best of all, it's free – and open to all.
Join us for an action-packed two-day conference streamed live to your office (or couch).
Featuring SHIRT KONG's Andy Rudman sharing shop stories, Dr. Sherry Walling discussing mental health for entrepreneurs, and Traction expert Tom Bower developing a foundation for your business (and more).