When we started building Printavo Merch, our online stores platform, the idea was simple.
What if online stores were part of your print shop's management software?
What if your quotes could become online stores, and your customers could place their orders online?
What we never anticipated is how important Printavo Merch has become for print shops across the US during this crisis.
This is a great time to use online stores to generate sales.
In fact, it's the only outlet for sales right now. While that will change as time passes, the screen printing industry has rapidly shifted to online sales in just a month.
We've seen custom bulk orders (the traditional backbone of any screen print shop's revenue) drop more than 50% for thousands of screen print shops in less than a month.
That's why we wanted to share some awesome tips we've learned from Printavo's customers as they've ran thousands of online stores and collected millions of dollars in revenue through Printavo Merch.
Ready to run online stores?
Printavo Merch lets you manage your shop and create stores in one simple platform.
Learn More – Free Trial
So what are print shops doing instead of custom bulk orders?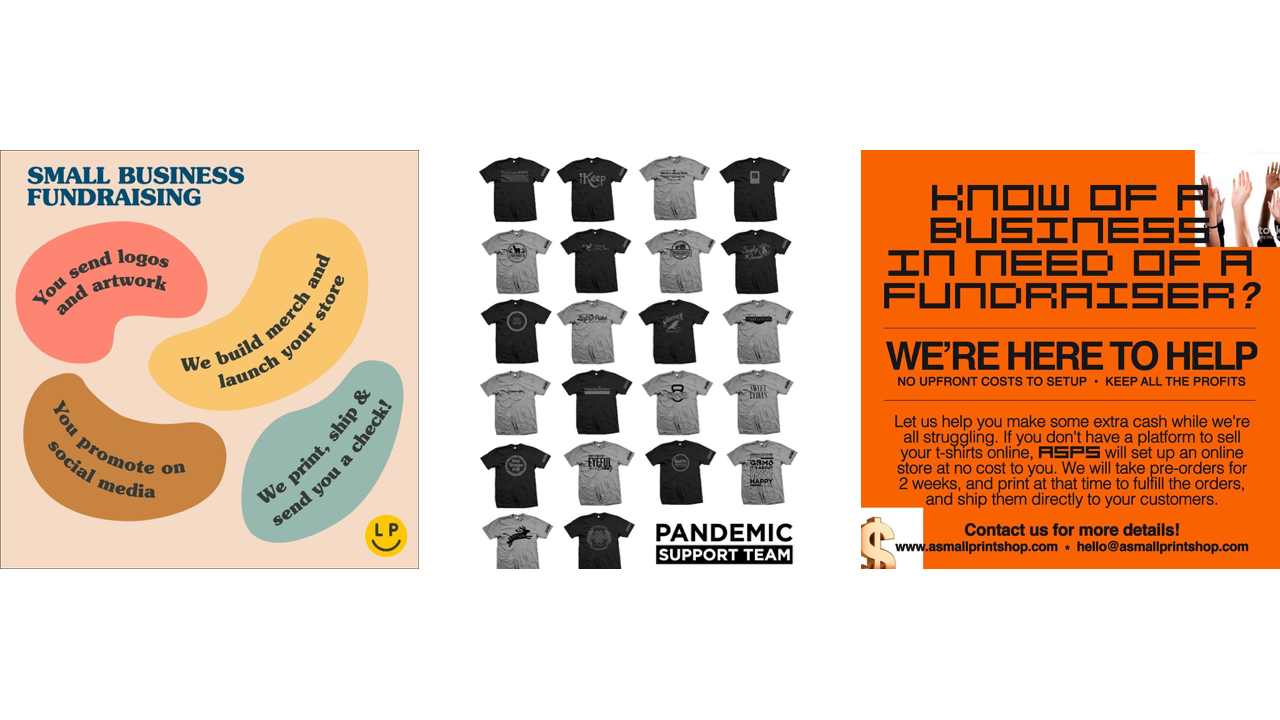 They're adding value to their community through online store fundraisers.
Even The Wall Street Journal noticed that print shops are printing t-shirts for good.
Can T-Shirt Sales Save America's Restaurants?
With Covid-19 forcing many American restaurants to close, the food and beverage industry is hoping sales of shirts and hats can provide a much needed revenue stream
Online commerce is not going away. It's growing stronger and stronger. The convenience and security of online shopping is here to stay.
Think of online stores as another tool for your shop to use. And they help you get paid up-front at a time when cash is more important than ever.
We think that online stores are a key component for the future of the screen printing industry.
Why? Because you set the terms and conditions, you decide what could be printed, you pick the shirts, you pick the pricing, and you pick the customers that get stores.
Online stores are the fastest way for screen print shops to reach more customers, sell shirts, and help their community in a time of need.
In that spirit, we wanted to share some awesome tips we've learned from Printavo's customers while they've ran thousands of online stores and collected millions of dollars in revenue through Printavo Merch.
1. Use great artwork to drive sales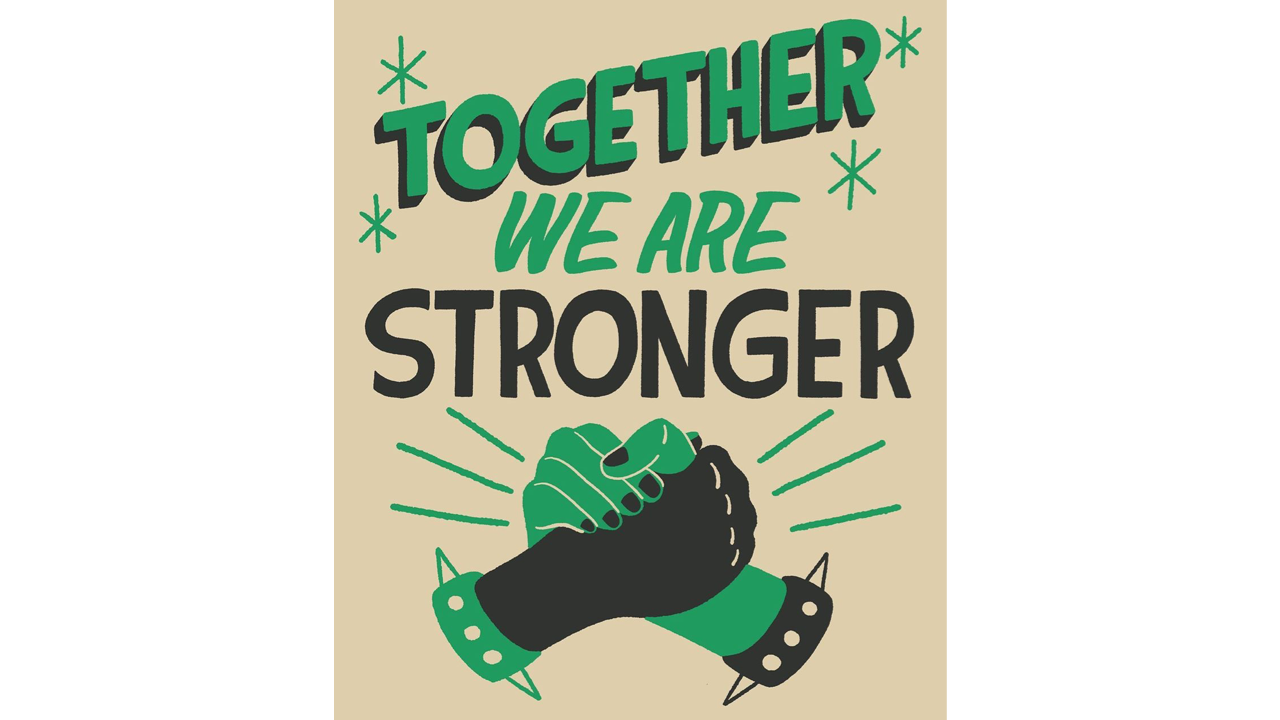 Strong artwork is great marketing.
Just ask Justin Moore from Barrel Maker Printing what he'd do with $5,000: "I'd work with friends that are artists to buy drawings and illustrations."
But there's also no need to overthink this. Designs that are easy to print, with just 1 or 2 colors and simple line work, are more than enough.
Do you already know some artists? Get their help. Maybe raise money for them, if they're out of work!
Eye-catching, topical, easy-to-understand art sells more. We've seen it over and over.
2. Set up your stores to be profitable and easy to fulfill
There are simple rules to follow if you'd like to make stores profitable and easy to fulfill with Printavo Merch.
Quote first

Since you can make a store from a Quote with Merch – start there
You can use the Quote to get a sense for how much the store could make

Shirts

Many wholesalers are offering deals
Select cost-effective shirts
Use any inventory from canceled orders if possible

Inks

Use 1 or 2 color designs
Consider Plastisol to speed up printing process

Shipping dates

Give yourself flexibility: 2 weeks is ideal
Be realistic about turnaround time

Fulfillment

Consider bagging and tagging to keep things organized
Print shipping labels directly from Printavo

Minimum order quantity

Set minimums for fulfillment
If not possible, try to wait until 24 orders or more have accumulated before printing
The goal here is simple: make this easy.
Since you're in the driver's seat with Merch, you can control the choices customers have and the way you actually get them their order.
Note: we've got tons of tips and tricks for running successful online stores (including sample Terms & Conditions you can use) in our online stores guide. It's awesome!
3. Make your value proposition simple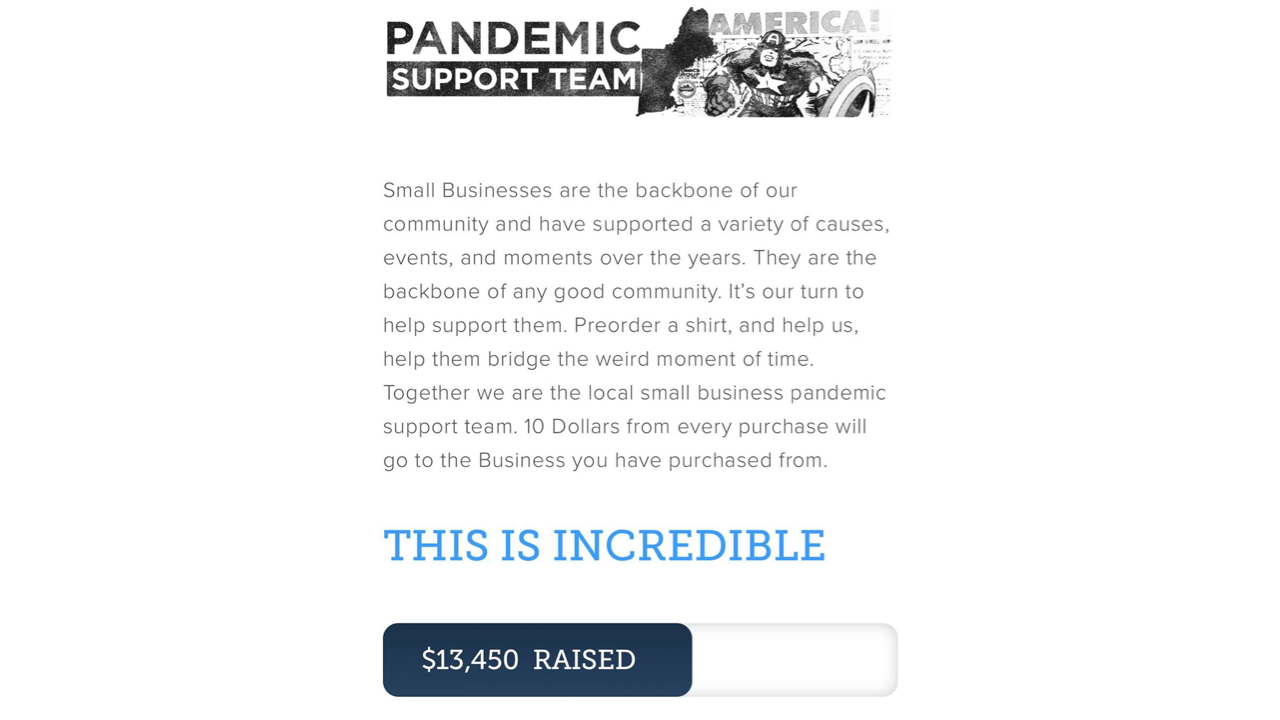 Noreast Apparel grabbed logos from local businesses and sent online store fundraising proposals through a simple online form.
They generated $20,000 in sales in just a week through Printavo Merch stores, splitting it with the Lowell, MA business community.
Is it a blank check? No. But it generates money to keep the businesses your community loves open – or at least open down the road.
They key here? Keep your value proposition simple.
Something like: $10 per shirt sold! And we've already mocked up your shirts here: (include link to a quick logo mockup here).
4. Fewer choices equals more sales

Here's an amazing statistic: 85% of Merch stores that made more than $10,000 in sales had fewer than 9 items for sale.
A simpler choice means customers feel better about their purchase.
It's the paradox of choice. It's why Apple doesn't release 18 different iPhone options every year.
Customers just don't want that many decisions!
5. Help your customers promote the store themselves
Depending on how crafty you are, you may consider writing unique social media posts for each business you offer stores to.
This doesn't have to be anything complicated!
Basic social media posts

We're raising funds to support our employees. Want to help? Shop here: (store URL)
Keep your favorite bar open once this all blows over. Help out here: (store URL)
Our city's restaurants need your help. We get $10 for every shirt you purchase: (store URL)
Also include some suggestions for who to tag in their posts

A video

Explain what you're doing, why you're doing it, and who you're helping.

Graphics
Many of your existing customers have large followings and deep roots in their community. Use their social media and email lists as much as possible.
Lean on their existing goodwill to help market the stores. Tell them that it won't be successful without their active participation.
People miss their local businesses and want to help!
6. Set realistic goals for your stores
If you think you can sell $100,000…go for it.
But why not start small and work your way up? Unless you're a pro at building viral online stores, you may not want to get in over your head right off the bat.
As you work through your online store workflow, you'll want to give yourself room to grow.
Fulfilling orders will take time to perfect. Getting into the "flow" of online stores will take a few practice runs to get just right.
Also keep in mind that (right now, at least) you may have somewhat limited staff. A gangbusters store sale is great, but make sure you can actually fulfill anything you promise people.
7. Every new online store customer is an opportunity in the future
Online stores are a giant list-building opportunity.
During checkout, customers need to enter their email address. You can collect this information and, when the time is right, do targeted advertising with it!
Email marketing shines when you contact people you've already had interactions with.
"Thanks so much for purchasing a shirt to support local business! We've raised nearly $30,000 for restaurants and organizations in our community affected by this crisis.


If your business needs help (or you know a business that does), fill out this form: (form URL)."
A simple Google Form with contact info can generate more contacts for you.
Show me some example stores!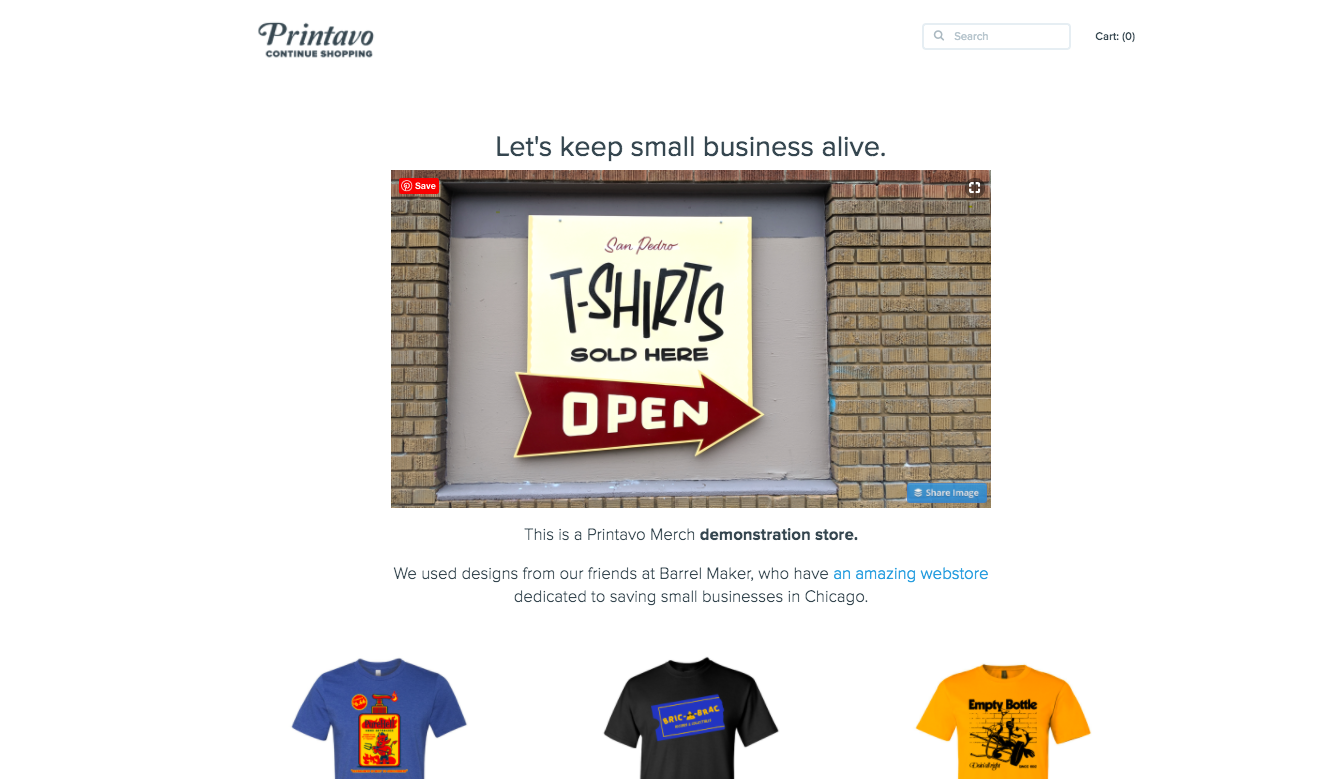 We've been blown away by how shops have used Printavo Merch to help out in a time of need and keep their doors open.
Check out the Merch stores from these amazing print shops across the US: