Streamline Your Print Shop Management With Printavo
Say goodbye to chaos and hello to efficient print shop management with our powerful features!
Simplify your print shop with Printavo
Welcome to Printavo, the all-in-one solution for managing your print shop tasks and operations!
Powerful Task Management
Manage your print shop with our intuitive shop management tool
Stay organized, productive, and profitable with our intuitive print shop management software!
Comprehensive view of all upcoming tasks.
Easily create preset task lists and assign them to your team members.
Save time by automating repetitive tasks like payment requests and workflow management.
Set due dates, so no deadlines slip through the cracks.
Efficiently delegate tasks to your pre-production team.
Get automatic reminders for press operators to take photos.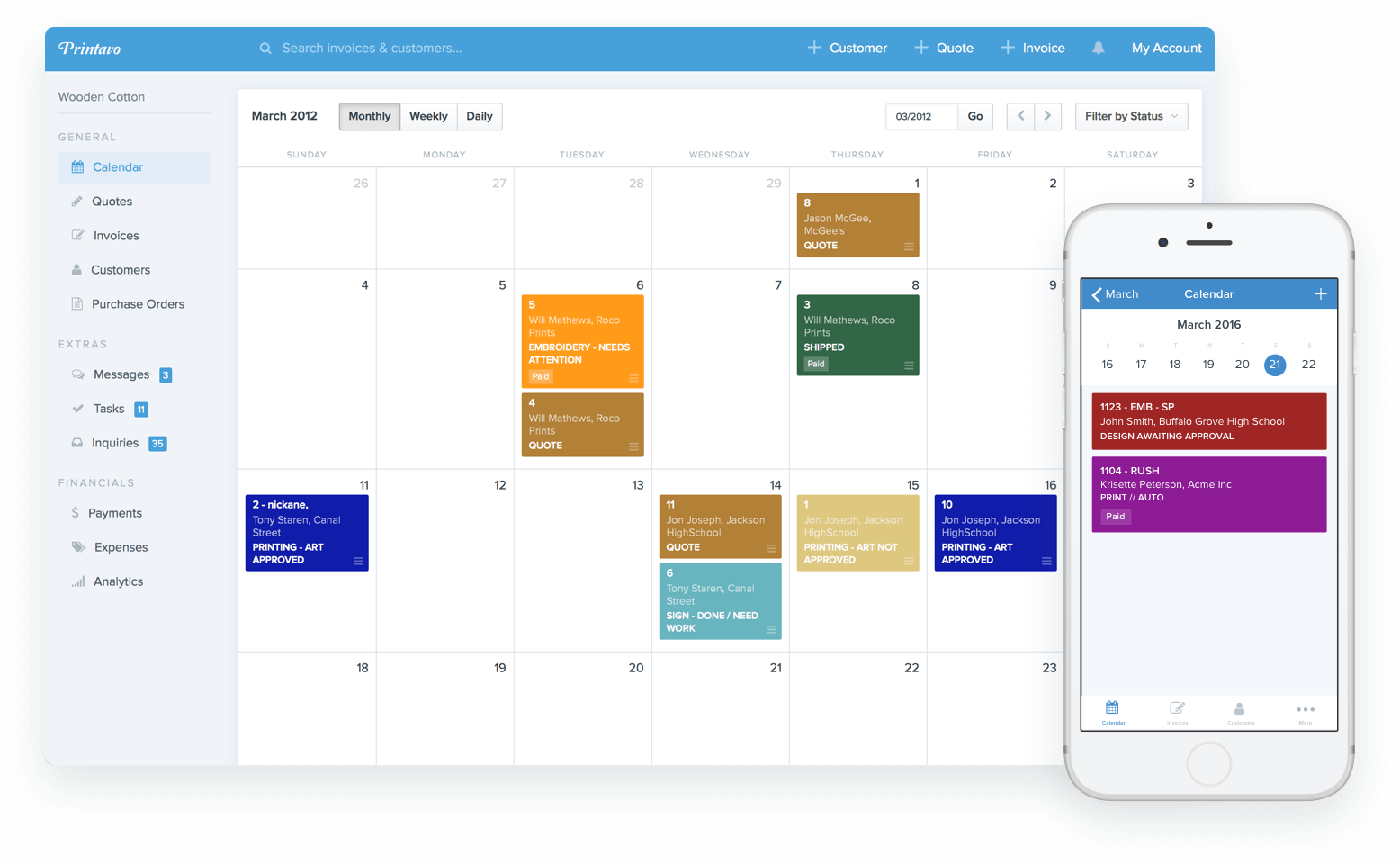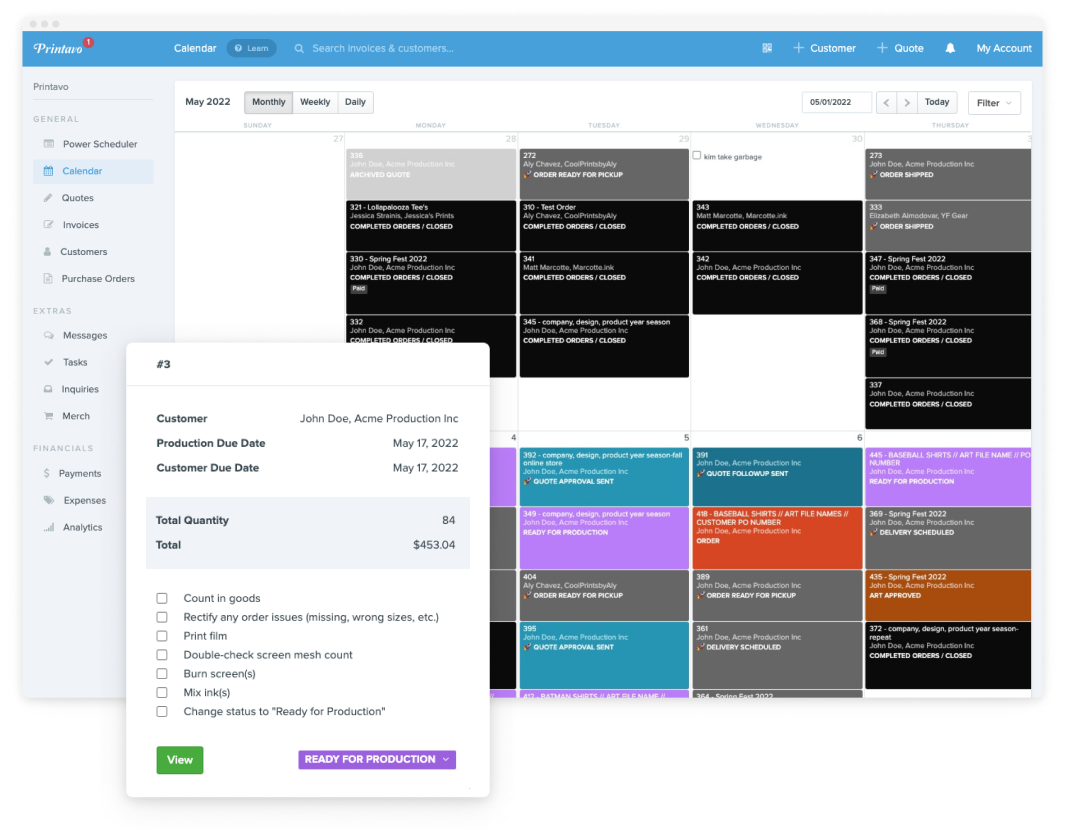 Custom Automation
Create custom automation rules to streamline your workflow
Save time and eliminate repetitive tasks by automating your workflow. Our custom automation rules allow you to set up triggers and actions that automatically perform certain tasks, so you can focus on what matters most.
Create custom rules based on triggers to automate different events throughout the platform.
Send automatic notifications when a status changes.
Send an email and/or text to customers, vendors, or staff.
Apply preset task lists.
Automatically request payment or approval on orders.
Automatically change quote or invoice status once it is approved or paid.
Expense Management
Effortlessly manage expenses
Our expense management feature helps you monitor costs, track invoices, and stay on budget – making financial management a breeze for your print shop.
Keep track of your expenses with ease.
Categorize expenses effortlessly, whether they are global or specific to individual invoices.
Record expenses at the shop or order level to gain valuable insights into profits.
Visualize your expenses with easy-to-understand charts and graphs.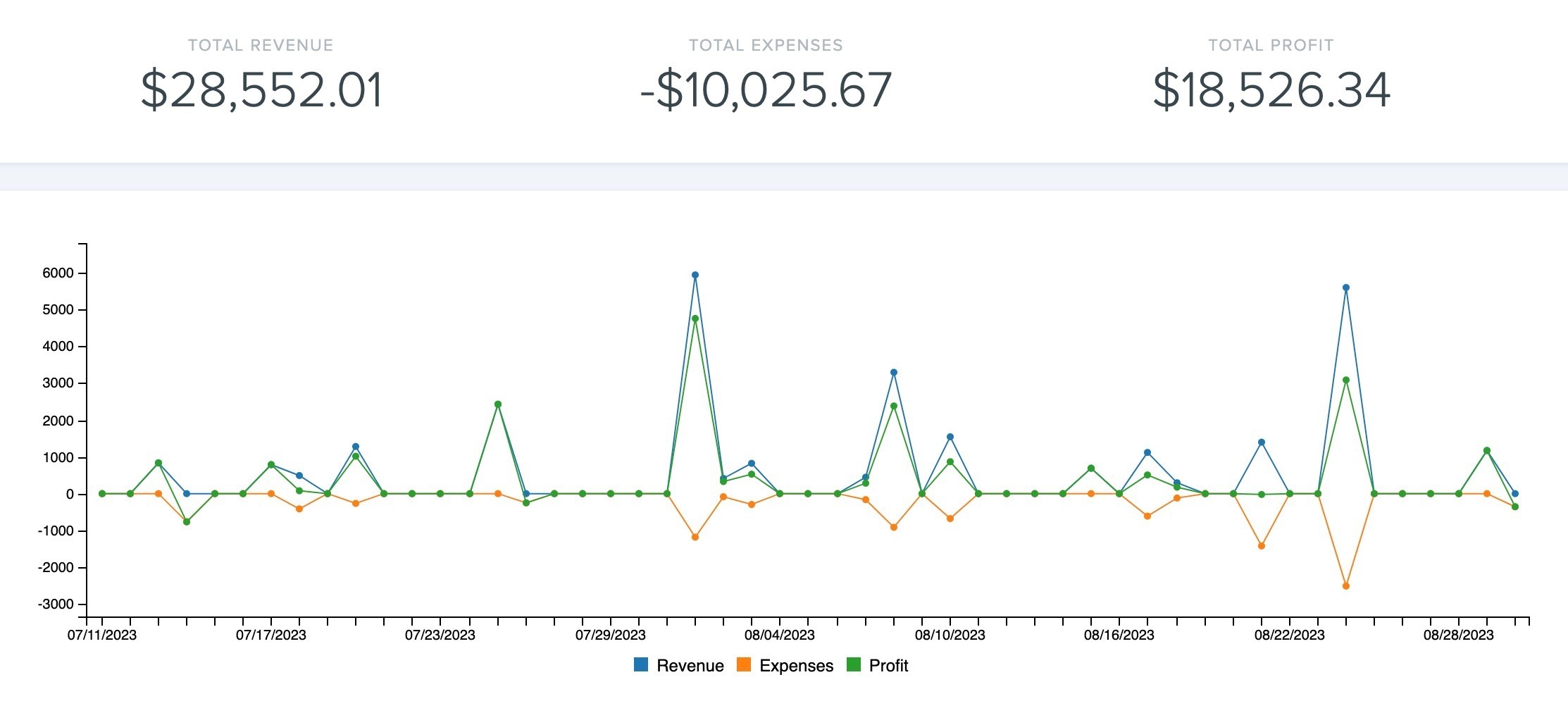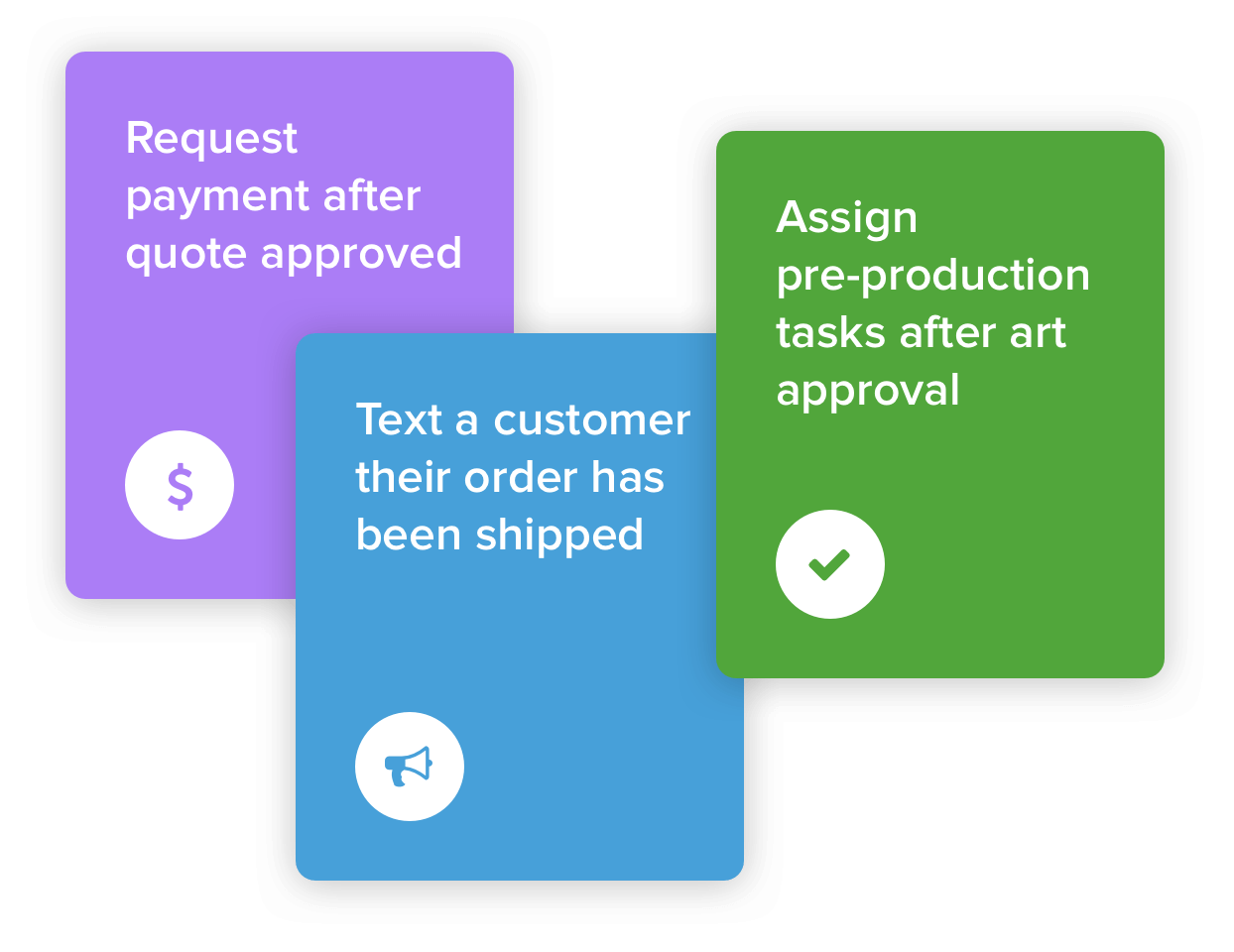 Print shop management made easy!
Tired of juggling papers and struggling to keep track of your print shop tasks? Say hello to our game-changing print shop management software! With easy expense, job, and task management features, you'll stay organized and boost your productivity like never before. Plus, we've got your back with custom automation options that will save you time and money. Get ready to streamline your operations and watch your profits soar with our intuitive software!
Want to see our print management software in action?
Get a sneak peek with this video demo.
Shop management software for all job types!
Printavo is shop management software to make your team more productive, no matter how you print. Our print management software is easy to navigate, and will make your day-to-day operations smooth and hassle-free.

Whether you need help with keeping track of jobs, improving shop communication, reducing costly mistakes, automating customer approvals, creating online stores, or help with scheduling, Printavo will help you grow your shop and increase sales.
GraphicsFlow is the industry's only platform that makes collaboration between print shops and customers easier by simplifying the art creation process, from mockup to final design.
From order to delivery, InkSoft provides all the tools you need to sell custom branded merchandise so you can grow faster.
Print Shop Management Resources
As the year winds down, we wanted to share some insights from the folks here at Inktavo on what we've seen trending in the industry and what to keep in mind for 2024. In short, there's never been a better time and simultaneously a more challenging time to run a...