Embroidery management software is how embroidery businesses grow their sales, increase their productivity, and deliver products faster to customers.
Embroidery design software is how embroidery businesses digitize, customize, organize and create the complex files associated with various embroidery machines.
When we searched for embroidery software in Google, we found a lot of confusing and even spammy results – so we thought we'd help break down what the options are when you're looking for embroidery software.
Even if you've got a firm grasp on screen printing management software, you'll want to dive in and take a look at what embroidery has to offer.
Things to consider when looking into embroidery software
Embroidery software describes a fairly broad range of tools that embroiders use to design, digitize, price, and even outsource your embroidery.
Before you buy, decide what you're using embroidery software for:
Designing and digitizing?
Simply creating files to embroider?
Or managing an entire business?
Embroidery is one of the fastest-growing segments in custom decoration.
Because you can embroider a wide range of products – from polo shirts, to hats, to medical uniforms – the embroidery process is complex. Your shop, your machines, and your embroidery business are set up to your specifications. The nuts-and-bolts of how you embroider vary from business to business.
Frustratingly, there are often large operational gaps in common embroidery software. You simply can't run a business off them.
Some programs haven't seen updates since the 1990s, aren't accessible from the internet or your phone, or are simply insufficient for actually managing a growing business.
But what makes embroidery businesses similar? They all need strong processes for handling customers and delivering orders effectively. There are industry-specific needs: quote approvals, art approvals, stitch-outs (or mockup) approvals, shipping, online stores, wholesaler access, and more.
What can great embroidery software do?
Great embroidery software works with the embroidery machines you use in your shop, can be used by your staff, and helps your business operate smoothly.
Stitch counts
If you're like most embroidery shops, your stitch counts are reflected in your embroidery pricing.
More stitches (usually) equal a higher price – and more pieces equal a lower price per piece.
Good embroidery design and digitization software can help you get accurate estimates of stitch counts.
Pricing your embroidery
How do you price your embroidery?
Do you just wing it, hoping that each job ends up profitable? Sometimes embroidery jobs work perfect, and your margins are great. The customer is happy. You ship everything on time.
But sometimes, there's a problem – whether it's because the job took too long to quote and get approved, a shipping or purchasing error, or simply miscommunication with a customer or employee. Can you account for those issues too?
Yes. Use price matrices to create multiple tiers of service for your embroidery business. "Good, better, best – that's the level of service we offer," says Campus Ink co-owner Steven Farag. Your "Good" tier should likely be priced higher than your current offerings. After all, the goal is to maintain profitability.
Steven Farag laid out the crux of pricing issue with embroidery: "How can anyone expect to turn a profit if you're racing to the bottom to compete with a giant embroidery shop that can charge way less than $1 per 1,000 stitches?"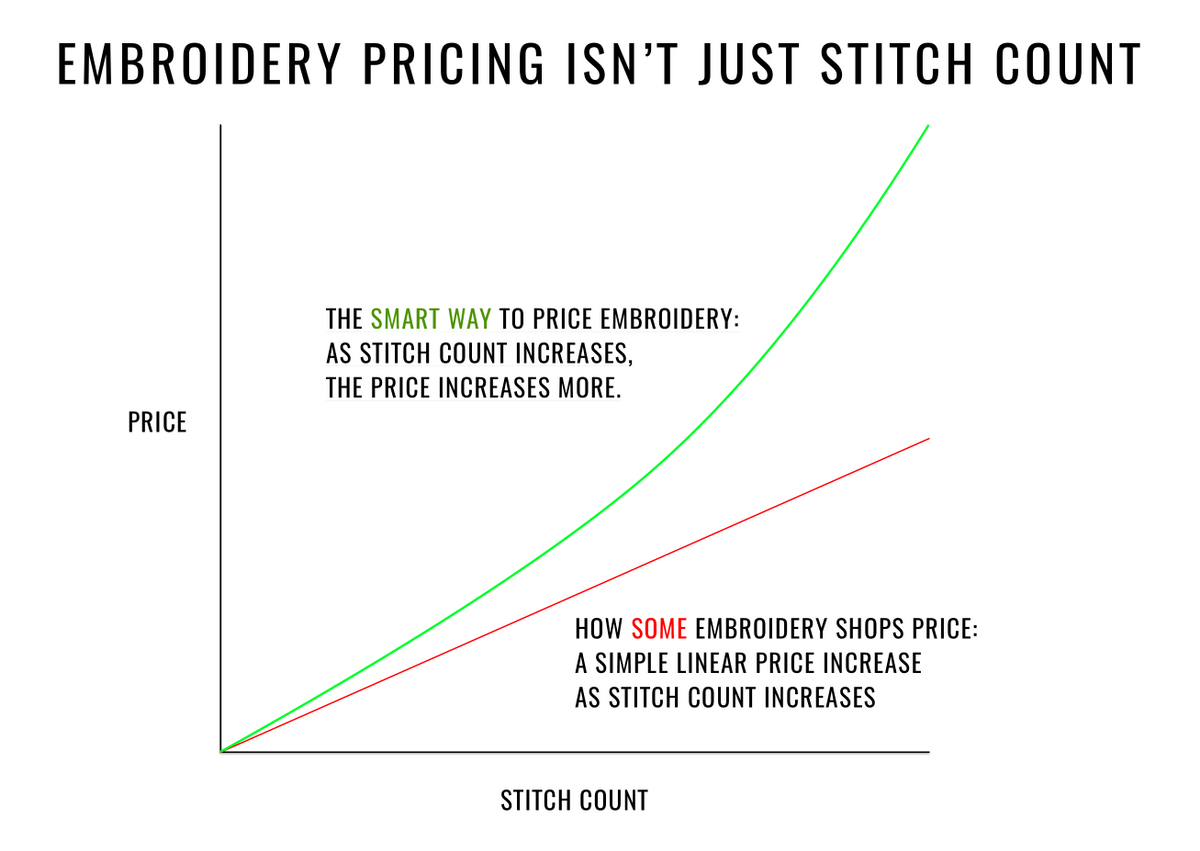 Printavo's simple shop management software utilizes customizable pricing matrices. With a few simple calculations, you can set prices that match the value you're bringing to the table – rather than quoting each job individually and simply hoping for the best.
Digitizing
Print shop owners are endlessly familiar with digitizers.
A requisite for stellar embroidery work, embroidery digitization is simply digitizing an embroidery design for a given embroidery machine. Digitization is just a set of instructions for an embroidery machine. It tells the machine what to stitch, where to stitch it, which colors to use, and many more crucial details.
Note: with Printavo, you can seamlessly send DST and other embroidery file types directly from your shop management software. No third-party services (Dropbox, Google Drive, etc.) required.
Help with contracting and outsourcing your work
If you do enough embroidery work, you'll eventually land an order that your shop can't fulfill.
Perhaps it's too technically challenging, it's simply too many hats or garments, or it's too quick of a deadline for your shop to meet. This is where contract embroidery and outsourcing become a lifeline.
"I don't need a 6-head Tajima for our shop – we're just so focused on screen printing. There's an embroidery mill down the road with something like a thousand heads. So we send our embroidery to them, and they do an incredible job." – Justin Moore, Barrel Maker Printing
Should you really add embroidery to your business? We talked to Surcee Designs about the conundrum of adding embroidery (or any other service) to your business…versus focusing on your niche. Surcee focuses on custom-made hats and leather patches, and it's all they do. But they're the best at it, blending embroidery and leatherwork into one.
Why most embroidery software isn't enough to run a business
Managing your embroidery business requires great design. That's true!
Embroidery software, generally speaking, makes it easier to actually create embroidery patterns. But even the most robust embroidery software leaves the most crucial parts of your business – invoicing, quoting, communication, internal processes and workflow – to a hodgepodge of disjointed systems that don't speak to each other.
To illustrate what we mean, let's walk through a typical embroidery order:
Customer contact.
Quote approval.
Art creation.
Art approval.
Payment collection.
Job planning.
Wholesale ordering.
Job status updates.
Shipping.
Follow-up (for review and reorder).
Embroidery software only works on two of those layers in the process: art creation and job planning.
Arguably, every other step in this process is just as crucial as the actual design and embroidery you plan to do.
---
8 best embroidery software for your business
Growing your embroidery business so it can scale up is no easy task.
That requires more than great design.
It requires an end-to-end platform for managing customers, employees, files, and more.
Here are the best options for embroidery software that we've found. Got feedback? Leave a comment – there are more great gems out there for embroidery shops.
Trusted by thousands of print shops in more than 40 countries, Printavo's embroidery management software is the ideal platform for successfully growing and scaling any type of custom printing or embroidery business.
Ideal for managing your embroidery business remotely, utilizing contract embroidery partners to fulfill orders, run online stores, and improve your quotes and approvals process, and take your business to the next level – Printavo is not design software.
It's a platform for running an embroidery business.
Pros
Printavo lets embroidery shops:
Run their business remotely. It's cloud-based, and accessible anywhere there's internet.
Utilize contractors. Send files, quotes, and work orders easily.
Run online stores. Collect payment, order details, and do fundraisers – all seamlessly integrated into your production management software!
Improve their approvals process. Quotes and art approvals are friction-free with Printavo – and includes a powerful Quotes Pipeline to boost your sales and revenues.
Printavo hosts the PrintHustlers Conf every year with more than 100 shops from around the world to discuss the most pressing topics & learn from the industry's brightest.
You also get live support from a Chicago-based support team. Printavo's engineering team ships updates and improvements to the platform every two weeks.
Cons
While Printavo is not an embroidery-specific art platform, it is for anyone with a custom embroidery business. You'll want to keep your current digitizing and embroidery art software.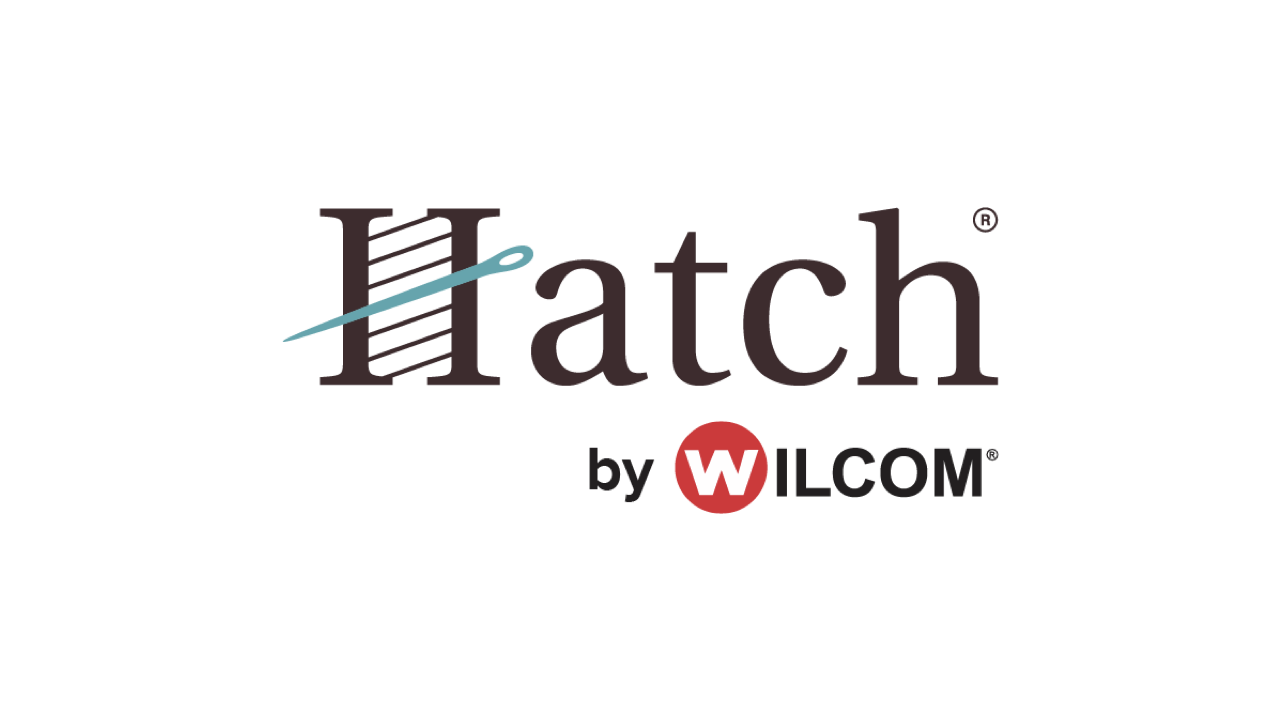 A multifaceted set of tools built by Wilcom, Hatch is a powerful embroidery-specific digitizer, organizer, personalizer, and composer.
If you're try to make images from scratch, digitize your own images, or generally take control of your embroidery machine – Hatch is a good start. Check for compatibility and test carefully (as always).
Pros
Wilcom has crafted one of the most-trusted suites of tools for embroiderers since their software covers most of the challenging aspects of embroidery design and production:
This means that the entire suite arms new embroidery shops with professional-quality tools from the very start.
Hatch is a widely recognized mainstay in startup and production embroidery businesses. The Hatch Academy allows newcomers to get started quickly, or convert from another software.
Cons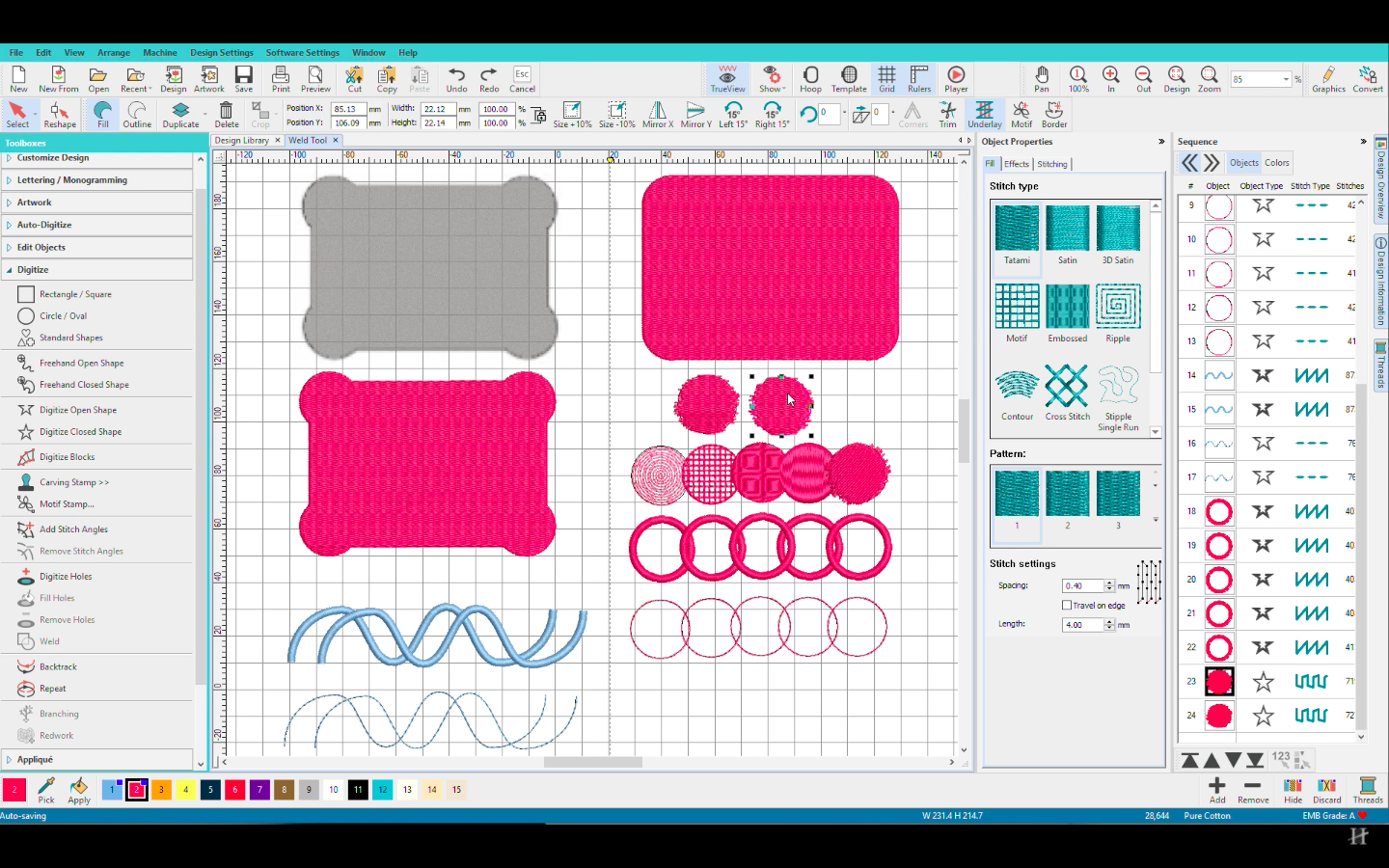 While Hatch is powerful, it's equally complex to learn and operate for many users.
Wilcom offers training and other ways to help onboard users (check out their YouTube channel), but any shop should expect to devote some time to learning the ins and outs of Hatch's many tools.
The somewhat high cost of entry may keep some newcomers or casual embroidery shops away, as well. To help, Hatch has pay-as-you-go pricing as low as $1.50.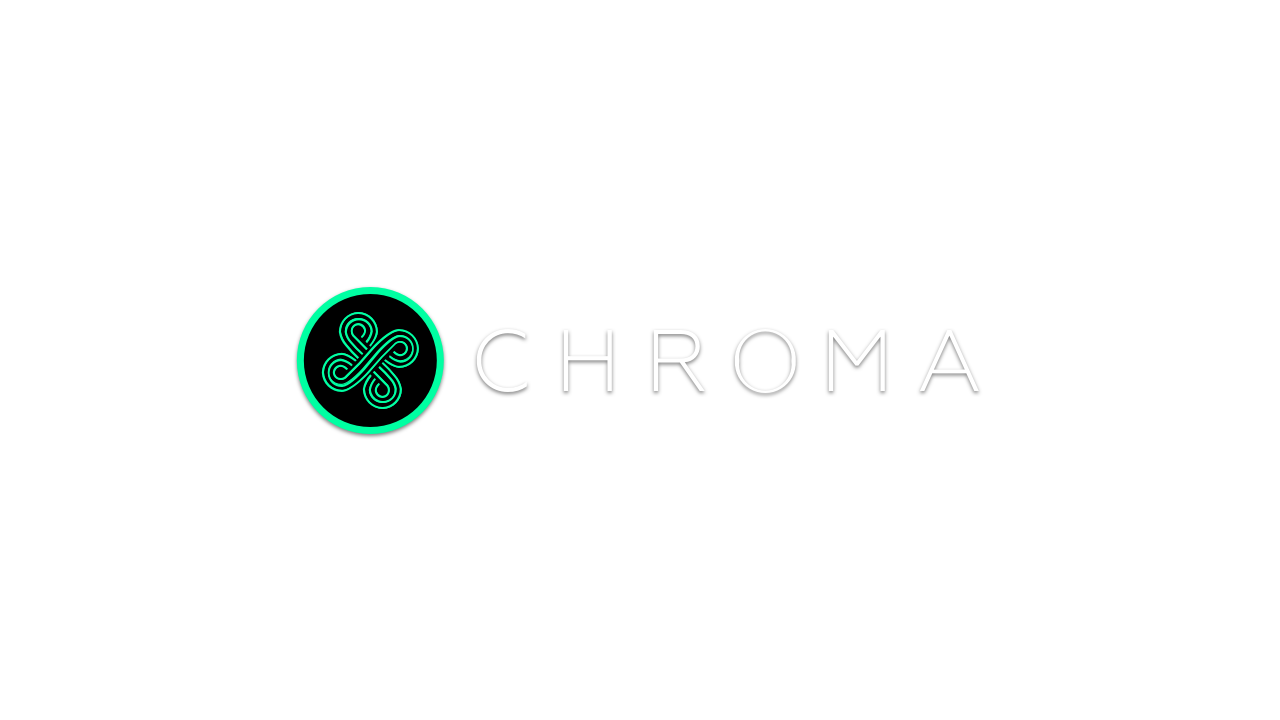 Built by Ricoma, Chroma is an intuitive digitizing and design software for embroidery.
Chroma features three feature-packed tiers: Inspire ($599), Plus ($1299), and Luxe ($1999). Compare features on their website.
Pros
Ricoma's software is solid and well-regarded across the industry, and the team behind it has stepped up with extensive webinars featuring end-to-end instructions.
Chroma also features auto-digitizing capabilities. While it can't perfectly digitize everything automatically (yet!), it dramatically reduces the time spent digitizing and can definitely handle simple designs and text with ease.
Cons
For full compatibility and truly professional design capability, you'll want to invest in the Luxe package. Some consider this a barrier to entry, but the $1,999 price is ultimately a small investment given the high prices that high-end embroidery can command.
Note: this doesn't mean the other tiers are inferior. They all grant access to Ricoma's top-tier educational content and set the stage for a strong embroidery design foundation.
A platform that runs several products, Embrilliance is a long-standing hobby-and-professional level software for embroidery.
Founded by Brian Bailie after his family purchased an embroidery shop in Reno, NV, Embrilliance operates several different types of software to fulfill different needs for embroiderers.
Pros
Embrilliance is widely accepted as one of the top serious embroidery tools. Pros like Erich Campbell have used it for years to win competitions and achieve some of the world's best embroidered designs.
Their platform hosts several game-changing tools that let users edit dozens of file types and create designs for virtually any type of embroidery machine.
Embrilliance Essentials, the basic tool kit to create embroidery designs. ($139)
Stitch Artist, a tiered professional software for embroiderers involved in production work. ($649)
Thumbnailer
Embrilliance also features BX fonts, a unique format for sharing fonts that has thousands of options for embroidered fonts (pictured above). This means that Embrilliance leverages the tremendous digitizer community – so there is no practical limit to the fonts you can find, share, or even sell.
Cons
One of the only complaints that users have about Embrilliance is the learning curve (though that's easily resolved by joining and participating in the Embrilliance Facebook Group and reading the Embrilliance Start Guide).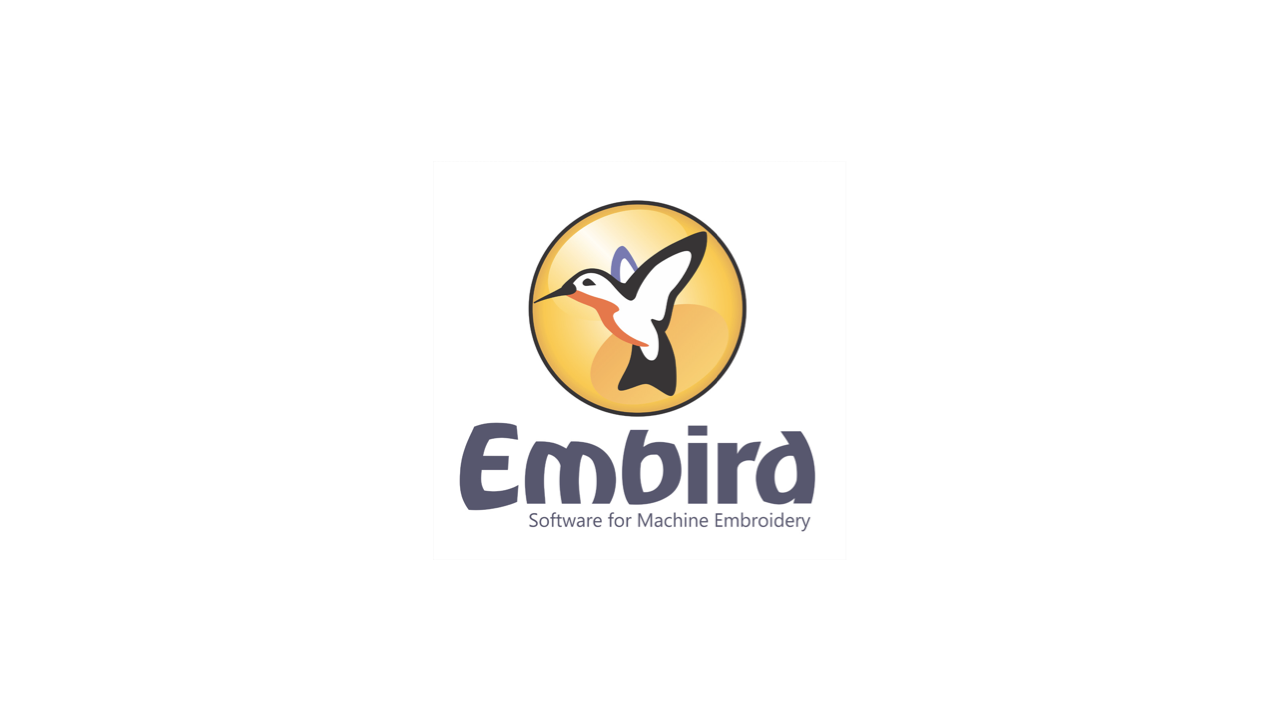 Developed in Slovakia since 1997, Embird is another option for creating embroidery art.
Their software supports the most common embroidery hoops, as well as exceptionally large amount of embroidery file formats.
Pros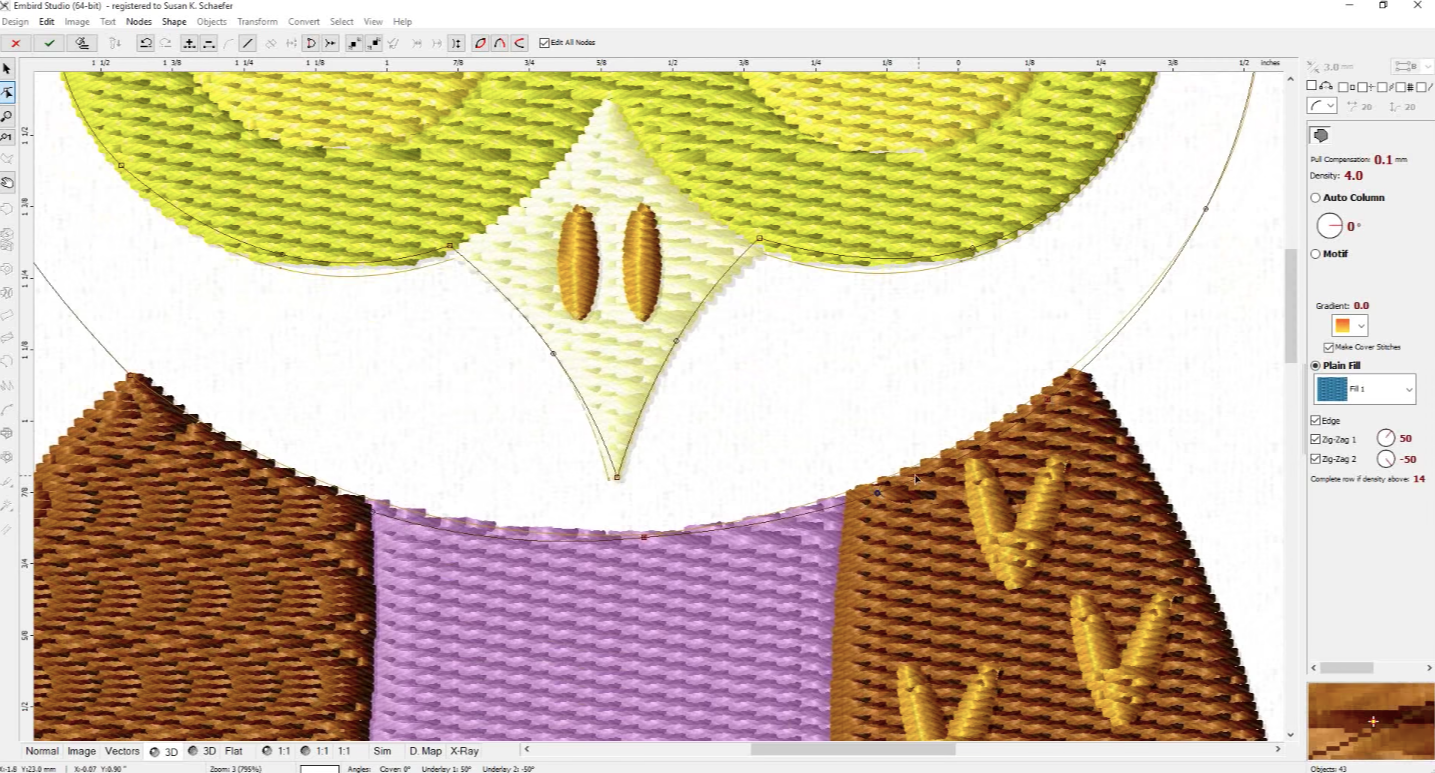 Embird consists of a core platform (Embird Basic) with plugins meant for common embroidery design needs:
Embird Basic for generating and creating embroidery files
Embird Studio, a plugin for digitizing
Sfumato Stitch, a plugin for making embroidery files from photographs
Font Engine and Iconizer, for making fonts and creating thumbnails respectively
Embird also has a robust library of learning material for their software and embroidery in general.
Cons
Embird does not currently offer live support. Updates may not be frequent enough if your shop is affected by a serious bug.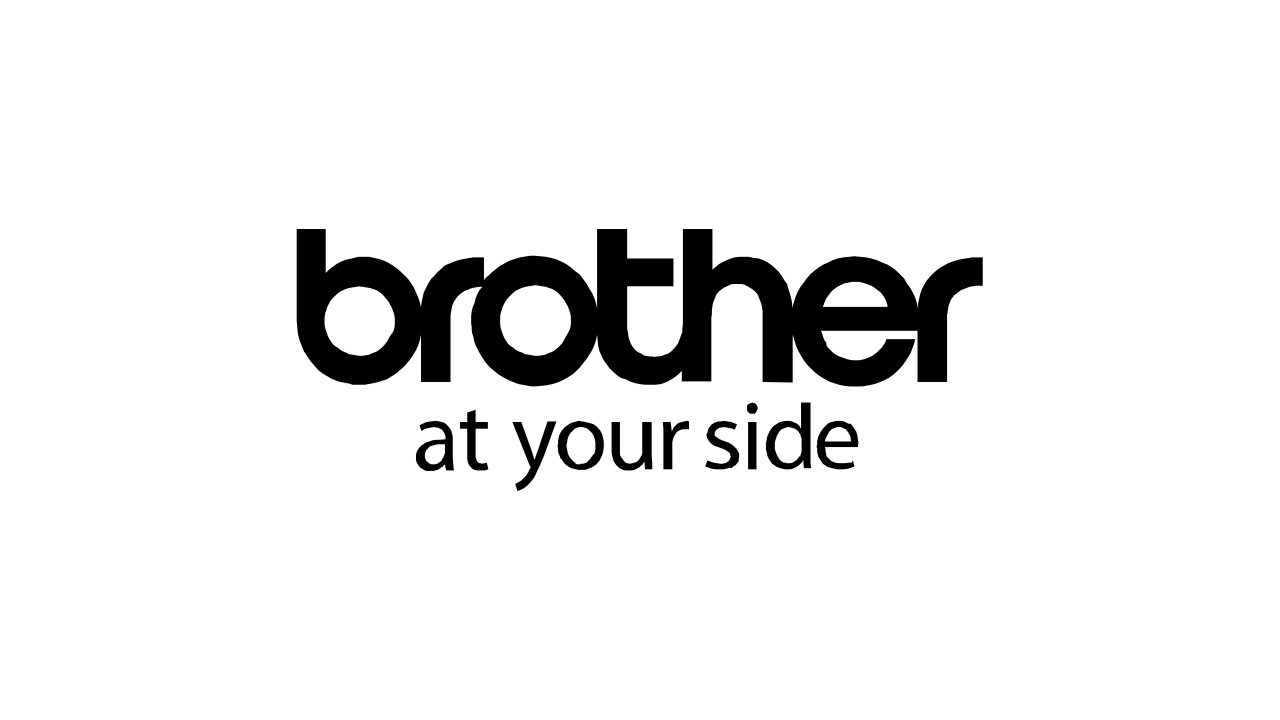 With a robust set of software for their extensive line of embroidery and sewing machines, Brother software is catered toward the craft and custom production market (home users).
Pros
Brother's DTG printers have a strong reputation, and their embroidery machines are well-respected. The custom software enables cutting-edge visualization (pictured above).
Cons
Brother's software collection is primarily sold by dealers. You can view it and find a dealer here. You may not be able to purchase or upgrade their software online.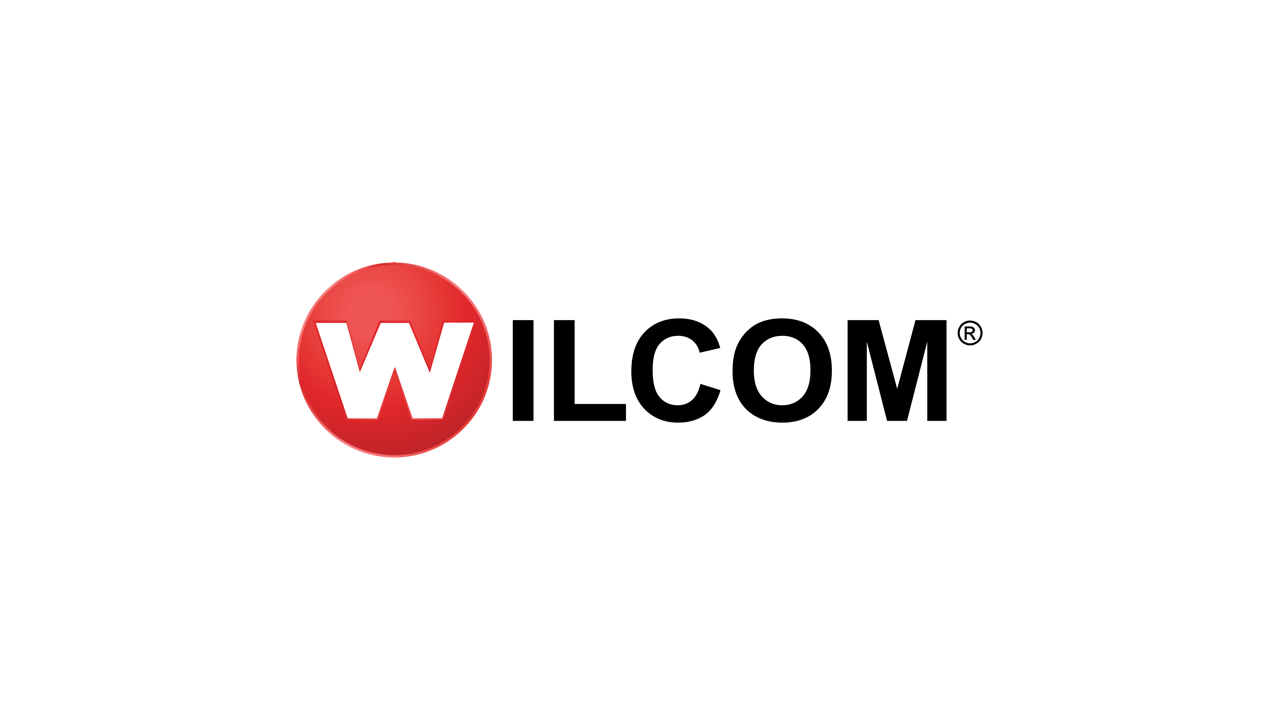 Wilcom doesn't just make Hatch, they also provide a strong platform for professional embroiders. This includes 4 major embroidery software products:
You can find Wilcom software connecting Barudan embroidery machines and many other common production machines in large embroidery shops.
Note: Wilcom's Embroidery Studio software is often considered the industry's most respected software.
Pros
Wilcom has crafted a truly fascinating ecosystem of products for their embroidery software.
Rather than needing to invest large sums in graphics packs and other embroidery designs that will mostly go unused, shops can purchase specific effects and styles directly from Wilcom.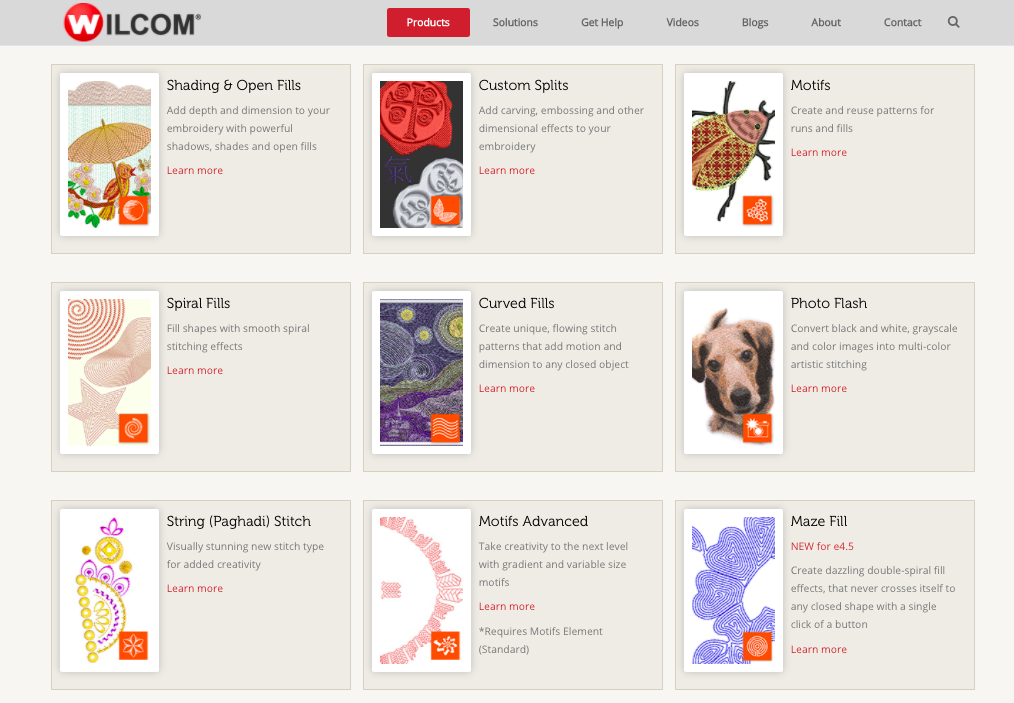 These are called Elements, and they're one of the biggest reasons embroidery shops really enjoy using Wilcom's software.
Additionally, Wilcom has added something called Embroidery Hub to their software. This lets embroidery shops send designs directly to networked embroidery machines through WiFi…an amazing achievement.
Cons
The only con to Wilcom software is the cost of entry. However, this is still a great value for the utility of the software and the potential value it can provide. You'll have to inquire directly with Wilcom about pricing.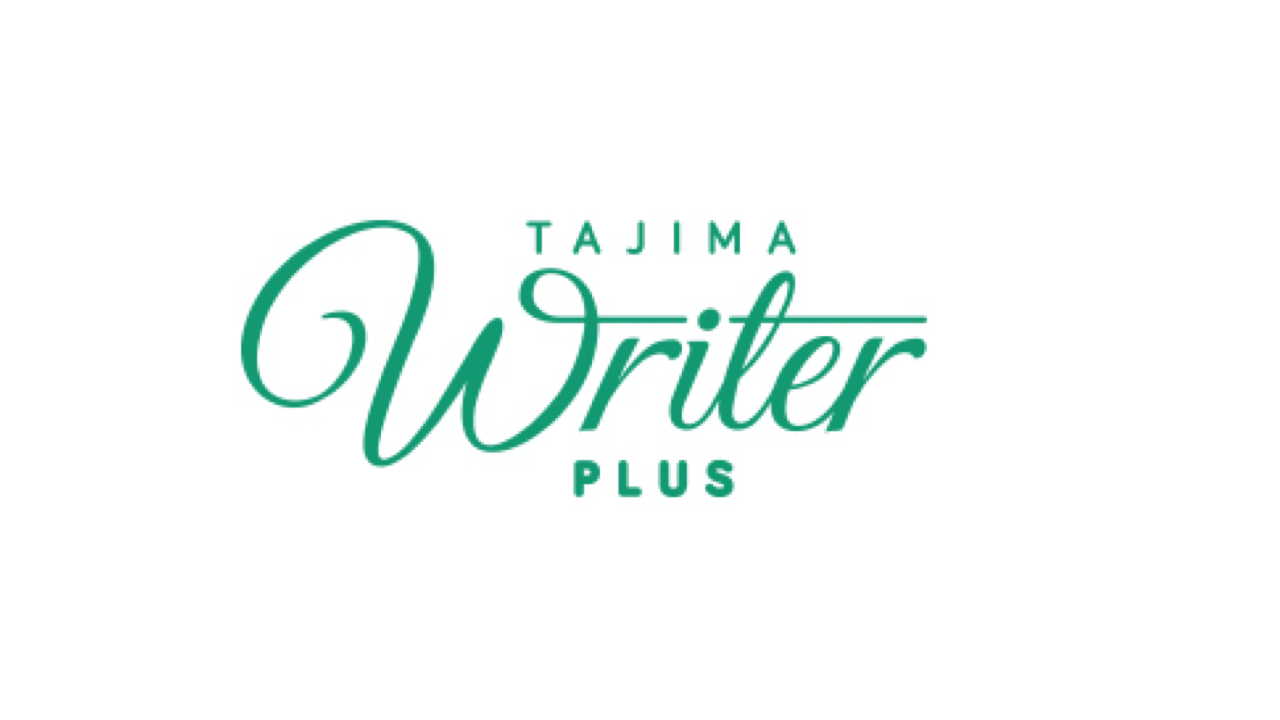 Tajima's proprietary software is Tajima Writer Plus, a general-function embroidery-specific software often included with the purchase of some Tajima embroidery machines.
Pros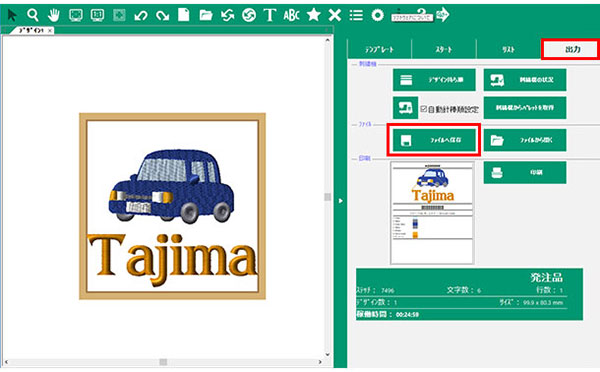 Custom-built for Tajima's SAI machines, this software offers basic functionality that allows users to edit text, colors, and designs as needed.
Cons
Tajima's software is not designed for other embroidery machines, and was specifically purpose-built for the SAI (a new startup embroidery offering from Tajima). It doesn't seem to be as fully-featured as other embroidery design software, but it's targeted at the smaller-scale market.
---
Embroidery software FAQ
What is the best software for embroidery?
The industry's favorite embroidery design and digitizing software includes (in no particular order):
Hatch Embroidery, Wilcom's suite of tools for embroiderers
Wilcom Embroidery Studio
Embrilliance
Embird
Chroma, Ricoma's intuitive digitizing and design software
Printavo for managing your business
The best software for managing your embroidery business is Printavo.
A robust, affordable, yet simple platform designed for custom apparel and printing applications of any type. Printavo is trusted by hundreds of custom embroidery shops across the world to manage their embroidery workflow.
What is the best free embroidery software?
First, check to see if the embroidery machine you're working with includes free software.
A simple Google search for "your embroidery machine + software" can yield helpful results. Most embroidery machine manufacturers recommend software that's included with their machines, including Ricomah and Tajima.
The best free embroidery design software is Inkscape. It simply can't be beat for open-source embroidery digitizing. You can use Inkscape to save DST (embroidery) file types.
You can try Printavo's simple shop management software for free here.
What is the easiest embroidery software to use?
The easiest embroidery design software to use for digitizing is Ricoma's Chroma, since it offers automated digitizing features. Chroma is a stand-alone digitizing software software that can export all embroidery files so that you can use it for any machine you have. Like Embrilliance or Wilcom.
Chroma is also native to both Mac and PC, which is atypical for most embroidery digization software.
Most embroidery design software has a learning curve, but can be figured out in a few days. Virtually every program we've used has robust training materials – from an instruction manual to YouTube videos.
The easiest embroidery software to use to manage your business is Printavo. Its focused design, flexible customizations, and powerful industry-specific features allow you to integrate with TSC Apparel, S&S Activewear, AlphaBroder, and SanMar's catalogues.
How do you digitize a logo?
There are dozens of ways to digitize logos for embroidery. Here are some great examples of tutorials:
We will describe the overall strategy that digitizers use rather than give you an end-to-end tutorial.
To digitize a logo, a designer traces a logo with digitizing software. They determine where and how stitches will be applied, then create a digitized file.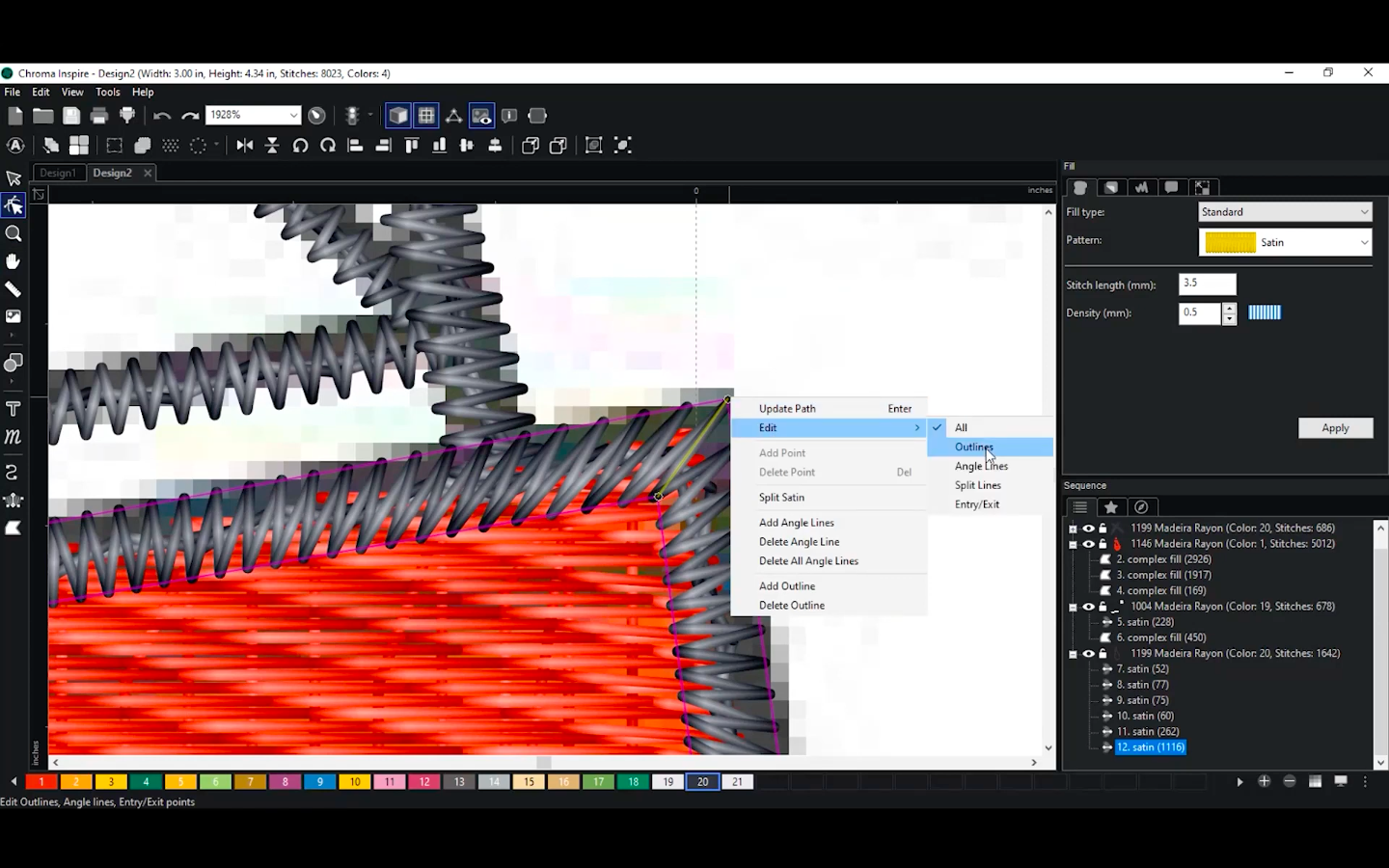 Each digitizing software uses a slightly different technique, but the general outcome is the same: a series of points and data about how to apply the stitches in a language that the embroidery machine speaks.
Digitized file types are simply instructions for embroidery machines to follow. Major embroidery machine manufacturers have their own proprietary file types.
Who will digitize logos for me?
You can usually find digitizers easily (if you aren't getting spammed by them already), but finding great digitizers is hard. We suggest GraphXsource for high-end digitizations and separations.
Who will do embroidery design for me?
We suggest trying GraphXsource for freelance embroidery design. You can watch this video to see how quickly their team is able to do screen printing artwork – the same speediness applies to embroidery digitizing too.
This is a great solution if you don't want to hire an in-house design team or are struggling to find people that can design for embroidery.
Do I need software to download embroidery designs?
You do not need any special software to download most embroidery designs and file types.
You will need special software to read, use, and modify embroidery designs.
You can use Printavo to download and send most major embroidery file types seamlessly.
Learn More
Want to learn more about software and insider knowledge to help your print shop grow? Here are our most helpful articles and resources.