Print Hustlers Conference 2021 is shaping up to be something special.
We've gathered an all-star cast of speakers from inside and outside of the custom printing industry: from a Michelin-star winning chef to a legendary musician and producer to one of screen printing's most influential shops – we've got a busy conference planned!
Tom Davenport, Brett Bowden and Bruce from Printavo sit down to discuss what's in store.
We'll roll out the list of speakers on August 9th, 2021 on our blog, email and on social.
Until then, you can save 5% off your ticket price with the discount code FAM.
Stay tuned!
Why Print Hustlers Conf?
Don't miss this opportunity to meet with 150+ print shops and celebrate the industry.
While 2020 was held online, our last in-person Print Hustlers Conf in 2019 was a whirlwind event that inspired and influenced hundreds of print shops from as far as Ghana.
Held October 22-23 at Ace Hotel in Chicago, Print Hustlers Conf is an unbeatable opportunity to make connections, sharpen your game, and have a blast with people that share the same struggles you do.
Get Tickets & Info
Amazing sponsors made this happen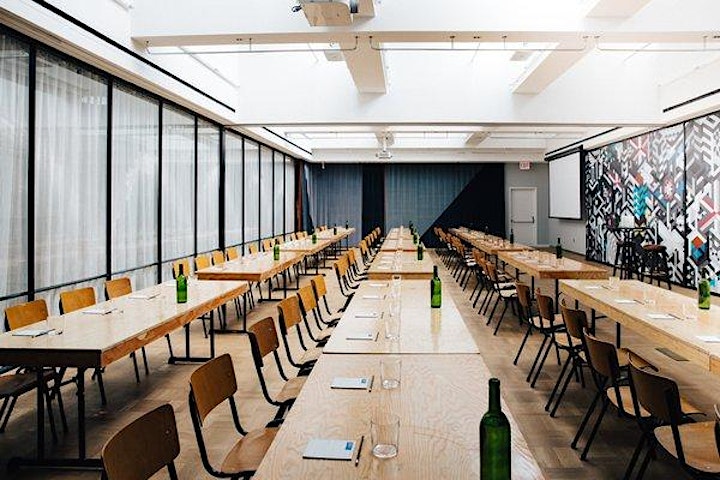 We couldn't have put on the conference this year without help from our sponsors.
We're truly honored that such highly trusted companies wanted to partner with us this year. We're all dedicated to moving the industry forward and are truly humbled by their commitment.
It's a delight to welcome:
Bella & Canvas

Supacolor
Easiway
ROQ
GraphXSource
Clubhouse Athletic
GSF Screens