PrintHustlers Conf 2019 was INCREDIBLE.
PrintHustlers Conf 2019 was an incredible event.
If you missed it, read our in-depth recap of Printavo's annual PrintHustlers Conf. We're deeply grateful that this community is so engaged with raising the bar for the entire industry.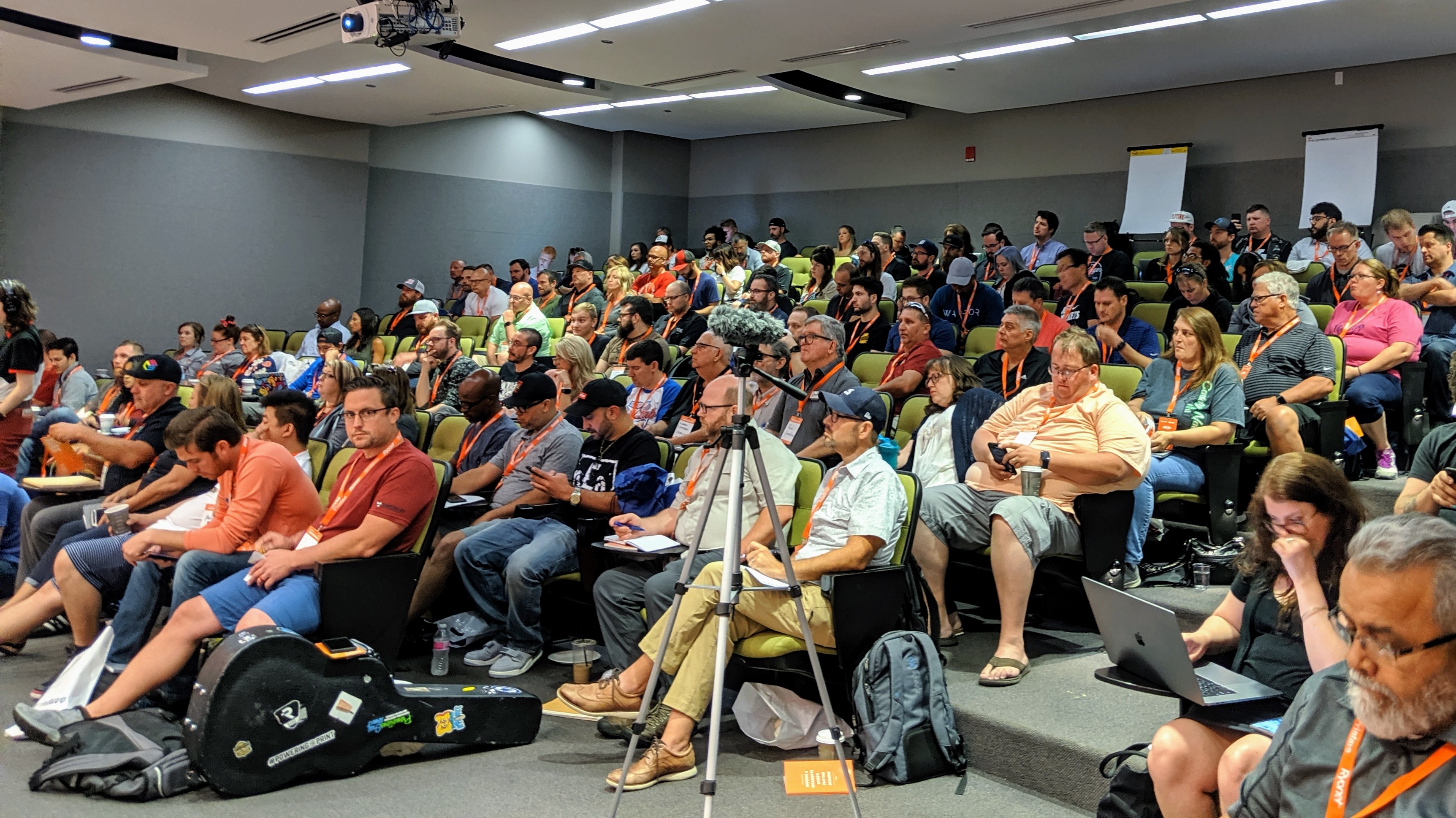 Click here to get tickets today! Here's what to expect:
Thought-provoking presentations.

Candid discussions.
Profound knowledge and resources about sales, marketing, growth and technique in the decorated apparel trade.
Industry leaders & experts from all over the U.S. – and beyond.
If you're a relentless Print Hustler, you'll want to be in downtown Chicago at East-West University on July 12th and 13th, 2019.
Speakers and Topics at PrintHustlers Conf 2019
Keynote Speaker: Mike Michalowicz, author of Profit First
View this post on Instagram
Topic: Profit, Finance, Entrepreneurship
About: Mike Michalowicz has authored several groundbreaking books about entrepreneurship. Filled with actionable steps to take to bake profit into your business model, Profit First is a de-facto guide to keeping your print shop successful in the long-term. Mike brings his unique take on accounting, business acumen, and automating profitability to PrintHustlers Conf 2019.
Brian Hall, President of Carema Consulting
Topic: Customer Success
About: Brian has more than 2 decades of experience leading customer-facing teams at all stages of business development. The key to long-term prosperity in garment decoration is creating successful customers – and Brian will give you ways to begin executing that goal.
David Kelbaugh, Owner of Tacklebox Brand Partners
Topic: Branding
About: Owner of Tacklebox Brand Partners, David is responsible for multiple high-profile branding campaigns (like Allstate's Mayhem campaign). You'll learn actionable steps for developing a powerful brand that reflects your values and sets your shop apart from the competition.
Ryan Moor, Founder of Ryonet and Allmade Apparel
Topic: Leadership, Sustainability
About: Founder of Ryonet and Allmade, Ryan Moor is an iconic and highly respected industry leader focused on doing the most good for the industry – and the world. He will inspire you with his relentlessly positive mentality and impress you with his clear thinking.
Rick Roth, Mirror Image and The Ink Kitchen
Topic: Shop Stories
About: Rick Roth has won just about every award and earned every accolade the apparel decoration industry has. His shop, Mirror Image, is well known for print quality and taking on challenging high-volume jobs. He'll share stories and anecdotes about his storied history in screen printing. You can get a taste for his style by checking out The Ink Kitchen.
Mark Coudray, Coudray Growth Technologies
Topic: Sales, Growth
About: Leading consultant and industry expert, Mark Coudray offers insights into running and growing the best possible print shop. His decades of direct experience in the apparel decoration industry are simply unparalleled.
Steven Farag, Campus Ink
Topic: Automation
About: Owner of Campus Ink, Steven is a prolific blogger, formally educated engineer, and bleeding-edge tech advisor. He's been instrumental in the ongoing development and improvement of Printavo. He'll show you new automations to make your life much easier by eliminating repetitive low-value tasks.
Max Hellmann, Family Industries
Topic: Live Printing
About: Co-founder of Family Industries, Max takes part in hundreds of live printing events every year. He'll offer strategies and advice for developing a live presence for brand activation – and a unique angle on marketing your services.
Lucas Guariglia, Rowboat Creative
Topic: Merchandising
About: Co-founder of Rowboat Creative, Lucas' powerful vision and unique ability to execute a client's objective has led Rowboat toward a new model for what a "print shop" can be. Rowboat prints merchandise and creates experiences for bands, brands, and businesses with a totally different perspective on what's possible.
Kevin Baumgart, VP of Business Development at Hireology
Topic: Sales
About: VP of business development at Hireology, Kevin returns to PrintHustlers Conf to present serious strategies for boosting your sales and developing the right clientele for your business – and give us an update on his latest projects exploring what's possible for sales.
Jon Ladd, Terminus Tees
Topic: Video Marketing
About: Owner of Terminus Tees in Georgia, Jon has created a totally unique video style that's central to his shop's brand. He'll show you the tips and techniques to put out quality video that compels your customers to take action.
Tom Gosche, GLM Financial
Topic: Business and Life
About: Business strategist at GLM Financial, Tom builds and deepens relationships to help leaders connect with experts, resources, and assistance they need to succeed. Humorous and caring, Tom "matches ideas with resources."
New to the industry? Or a seasoned veteran? There's something for you.
Marketing and sales are rapidly evolving. Google updates its algorithm 500 times a year. Facebook and Instagram are the new channels for building truly authentic brands.
Customers are inundated with noise, obnoxious ads and social messaging…and they demand better service than ever before.
One-click custom T-shirt orders are no longer a dream – they're becoming what people expect.
"There's no magic trick for success in the garment decoration industry: you've got to hustle and be the real deal."
Are you prepared to tackle this challenging environment? To make it all work in 2019, you'll need to be as flexible as you are persistent. Your marketing and growth efforts will pay off if you've got the knowledge, tenacity and connections. PrintHustlers Conf is where it all comes together.
Tell it like it really is – with people who really know.
PrintHustlers Conf is a place to learn.
But it's also a place to connect through candid conversations about the challenges we all face in the custom apparel industry. Pricing problems, production headaches, awful customers, flaky employees, marketing nightmares, software challenges – nothing is off limits.
Need a taste of what we'll share at PrintHustlers Conf 2019?
Last year we went in-depth into vital topics: utilizing contract printing, training new hires, leveraging automation in your print shop and even brand building in a challenging market.
We've hosted amazing conversations with Ryonet's Ryan Moor, the creator of Geico's caveman ad campaigns, and marketing gurus like Shelby Craig.
This year we'll dive even deeper and go further to provide tremendous value in an action-packed two-day conference.
Develop. Grow. Learn. Keep pushing forward.
We started PrintHustlers Conf because we know what it takes to really succeed in this industry: grit, relentless improvement, a great story – and even some luck.
What was missing? A place & time to get together with the people who love this work. A conference dedicated to sharing knowledge, building connections and pushing through the real challenges that we face.
No one person can do it all! You need a team of dedicated and passionate professionals from diverse backgrounds that want you to succeed. PrintHustlers Conf 2019 is where you'll meet those people. A rising tide raises all ships.
Important Details and Information About PrintHustlers Conf 2019
Tickets are nearly sold out. Don't wait until the last minute – space is limited and we have sold tickets at a record pace this year.
Tickets have sold out! We're sorry if you missed your chance to attend – we'll share videos from the conference afterward on our YouTube channel and here on the PrintHustlers Blog!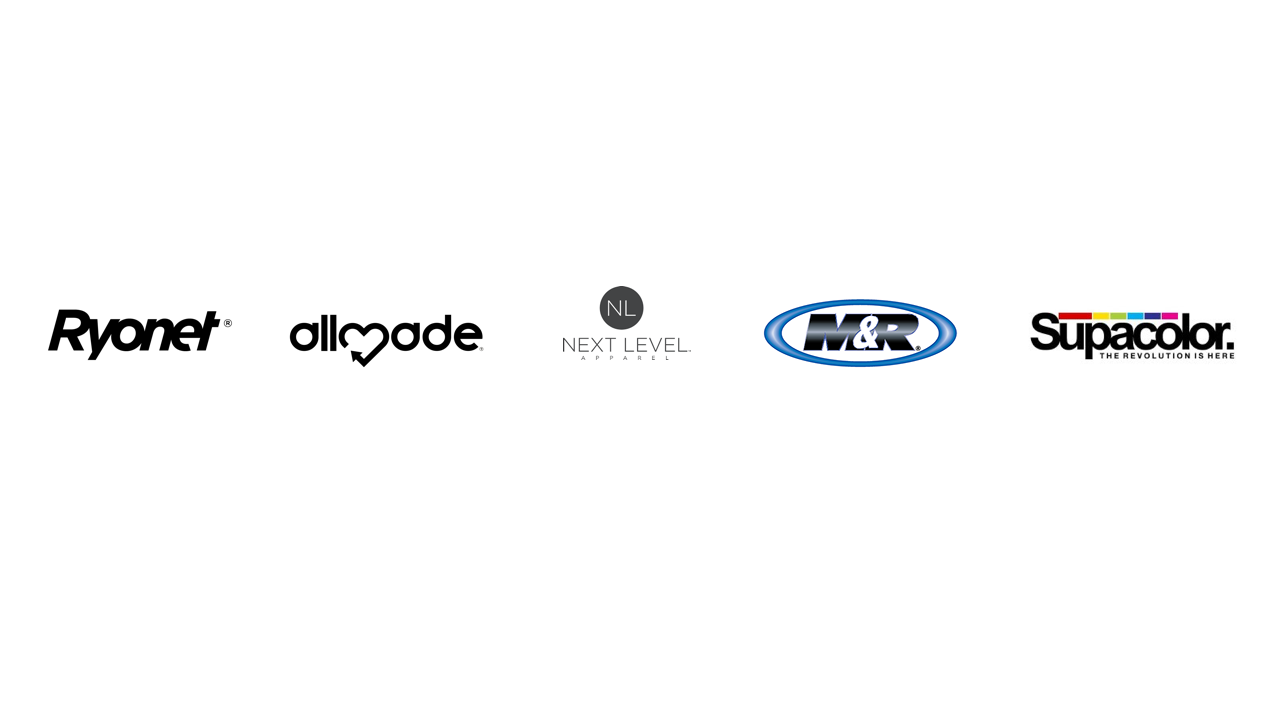 Sponsors
Our sponsors this year include Ryonet, Allmade Apparel, Next Level Apparel, M&R, Supacolor, and Clubhouse Athletic.
Where is PrintHustlers Conf 2019?
PrintHustlers Conf 2019 is at The Flats at East-West University in downtown Chicago. The address is 829 S. Wabash. It's easily accessible by the CTA and is a short walk from many hotels in the downtown area. Click here to see a map.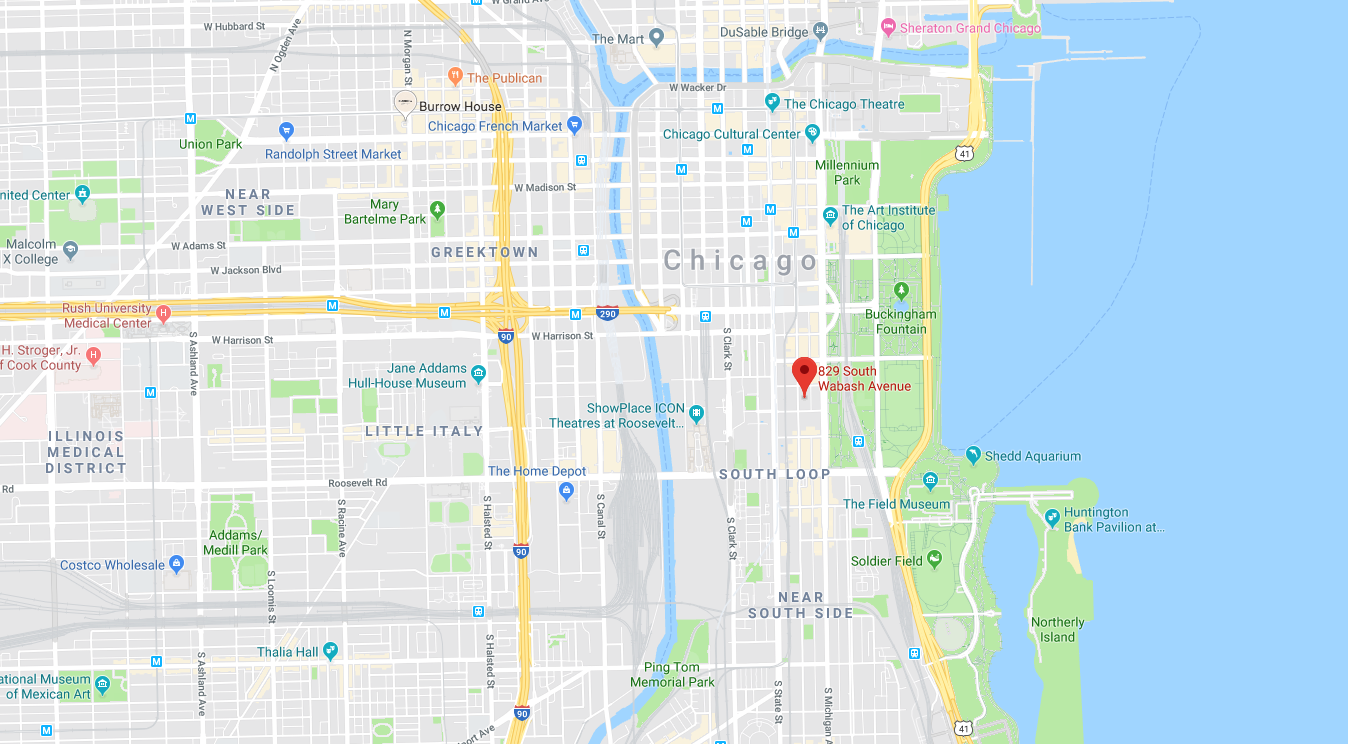 The address for the venue is:
The Flats at East-West University
829 S. Wabash
Chicago, IL 60605
When is PrintHustlers Conf 2019?
Friday July 12th, 9 AM to 5 PM,
Saturday July 13th, 9 AM to 5 PM
Where can I get tickets?
The event has sold out for 2019!
Visit our Eventbrite page for ticket info.
Is there an after-party?
YES! We have teamed up with Ballast Point Brewery to offer an awesome after-party on Friday, July 12th. The event is from 8 PM to 10 PM after the conference.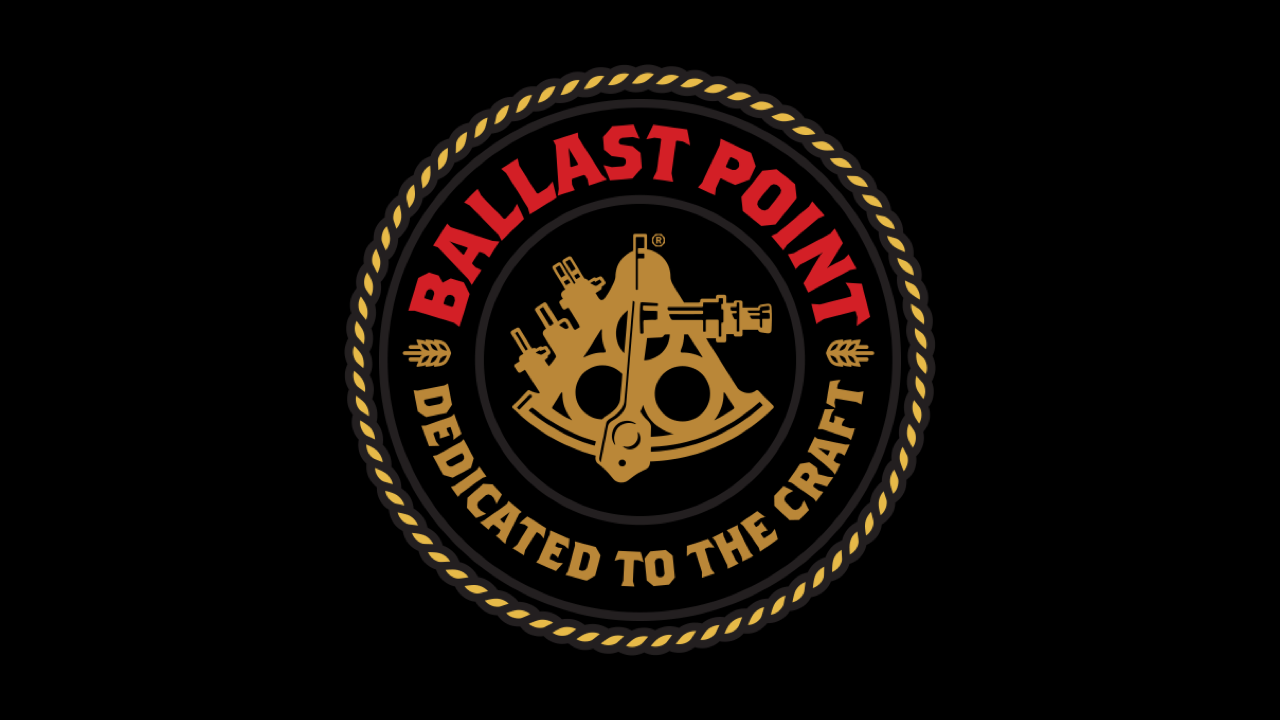 Ballast Point Brewery is a world-renowned brewer of unique beers. Their Chicago location has an incredible rooftop, dozens of beers on tap, an awesome food selection – and is located just 2 miles from East-West University.
Attendees at PrintHustlers Conf 2019 will be provided with free food and drinks!
Ballast Point Brewery is located at:
212 N. Green Street
Chicago, IL
We recommend taking the CTA Green Line from Roosevelt Station to Morgan Station for easiest transit. Rideshare services like Uber and Lyft are also available throughout Chicago.
Is there parking available at the venue?
Parking in downtown Chicago is notoriously difficult. However, the venue does offer a discount for parking.
The address for the parking garage is 1 East 8th Street. If you park in the garage, the front desk has vouchers for a discount.
---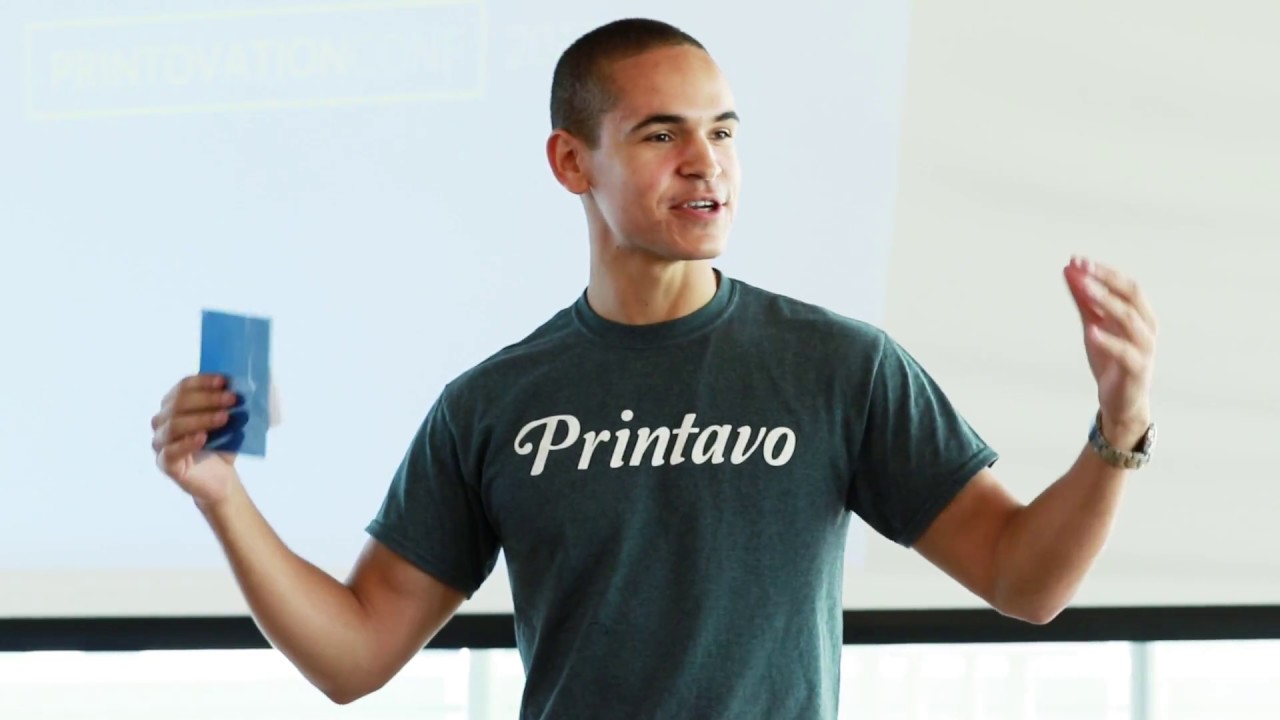 We love everyone that's part of Print Hustlers. That's why we're hosting this magnetic event. If you do one thing to develop your skills, grow your business and connect with like-minded entrepreneurs in 2019, make it PrintHustlers Conf. We know you won't stop there.
Only PrintHustlers Conf offers this amazing opportunity to focus on your business and learn from people who've successfully been there and done it.
If you haven't already, join our Facebook group & start making connections today!
Last updated July 1st.