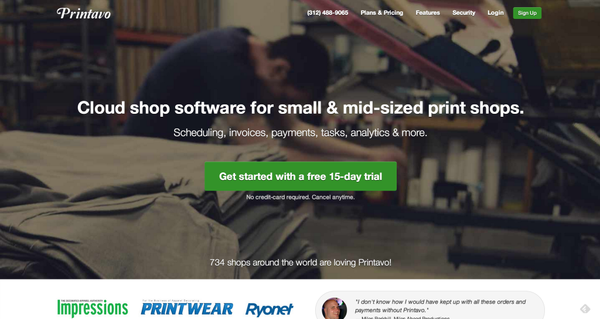 Printavo
has been an incredible journey. We started a few years ago with a vision to the best, simplest tool to manage your screen-printing shop. Now not only do screen-printers use our software, but so do embroiders and sign manufacturers. I'm constantly humbled but how many shops truly find Printavo useful and continue to not only use it but recommend it.
After much feedback, we have made a large update to Printavo that helps it become an even better tool for your shop.



You can use Authorize.Net to accept payments as well as PayPal




Download all Printavo to QuickBooks automatically every night (QuickBooks Online and PC-based QuickBooks supported)




Global list of 70,000 products from ShirtSpace to use to create quotes and invoices quickly




Create tasks on invoices that have due dates or just for the shop in general to help with project management



We've also made many tweaks to the system that shop owners have requested over the last few weeks. Some of which are:



Taxable/Untaxable line items




Add dates to transactions




Shipping & Billing address for customers




All transactions for a specific invoice are shown on that invoice




Even faster system



Check it all out!