Campus Ink Printing office manager Matt Carter has made more than 1,000 online stores this year. He's used just about every major online store platform and is responsible for making dozens of online stores every single day.
So what does someone who's deep in the online store game think every print shop should try?
Matt is excited about Printavo Merch because it's the simplest and fastest way he's found to manage hundreds of online stores for screen printing, embroidery, DTG printing, and every other kind of custom merchandising. At Campus Ink, they've used Merch to set up online stores for:
Sororities and fraternities
Campus events and holidays
Viral / meme sales
Group ordering
Family reunions
Church orders
Team & athletic league orders
Marathon and 5K orders
…all seamlessly integrated into the Printavo production workflow they already use. They know exactly what and when to print, and their customers love the easier ordering and fulfillment experience.
Here's what Matt had to say:
"My name is Matt Carter and I'm the office manager here at Campus Ink Printing. So, we use online stores for group orders. The customers don't have to collect money, they just go online.

Online stores are over half of our screen printing business' revenue, if I had to guess. It is a very popular tool that we use.

So Printavo Merch has just made my life so much easier building online stores. I can do it in half the time.

When we would build online stores through other platforms I would have to start out by SKU-ing every product, getting the description of it, weight, size, color, all that kind of stuff. It could take up to 15 to 20 minutes per online store. (Note: keep in mind, Matt makes dozens of stores every day – so cutting the time to make a store in half is a huge efficiency boost)

With Printavo Merch, it can take me about 3 minutes to make an online store.

All of the important info you need for the store is just pasted right in once you build your quote. You don't have to to put the merchandise's SKU, you don't have to put the t-shirt sizes, anything like that.

So over the last year I built over 1,000 online stores through different platforms.

I'm really excited to start using Printavo Merch, just because of how much more simplified it's going to be. I can see that it will become an easier process for me, for our customers, and for our production team – really, better for everyone involved."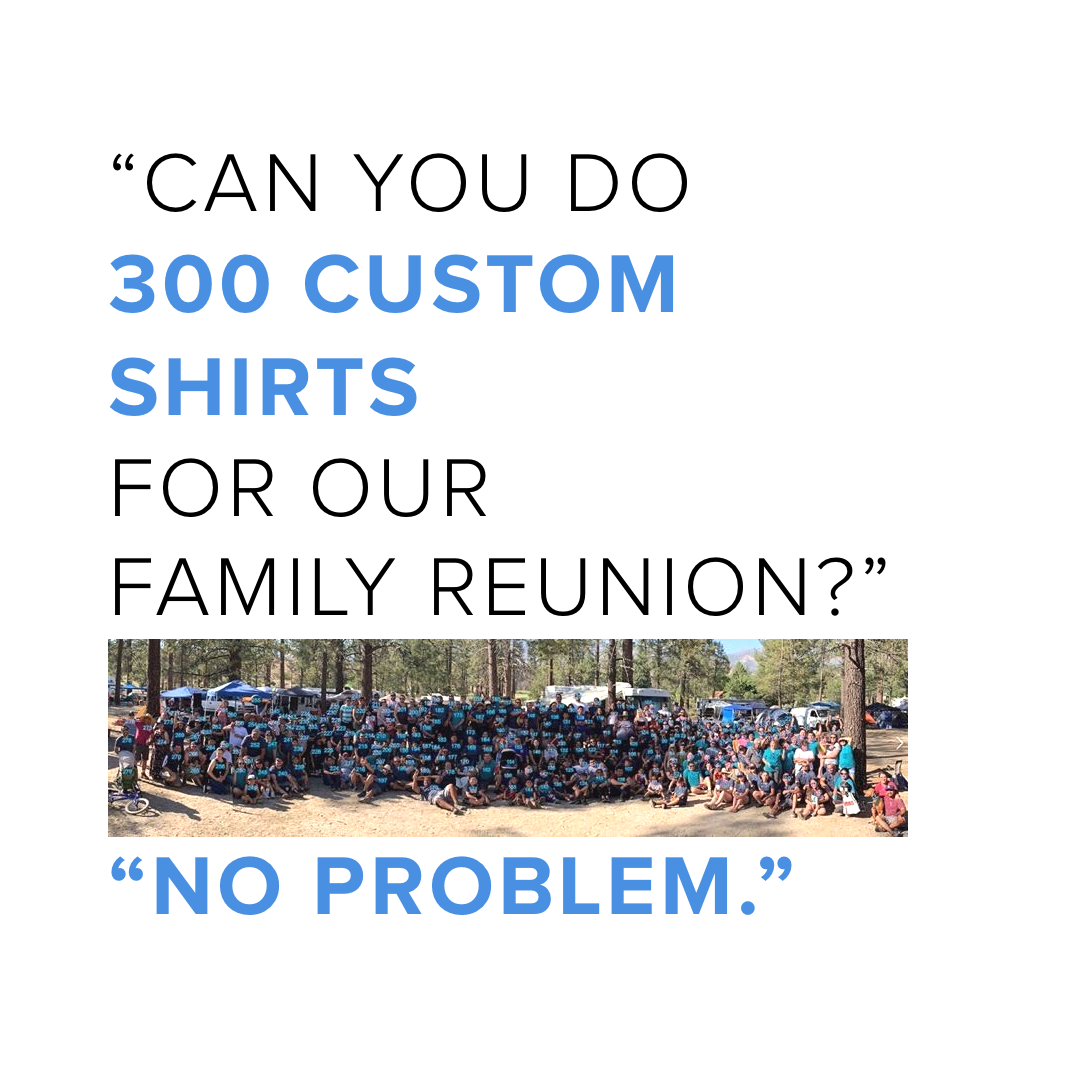 We're super excited to see what creative uses the Printavo community finds for Printavo Merch. You've already processed tens of thousands of orders generating more than a million dollars in revenue – and that's just during our beta testing period!
As a reminder, our simple online store solution – Printavo Merch – launches for its general release to the public on September 3rd!
A special thanks to Matt and the entire team at Campus Ink for being instrumental in the development and testing of Printavo Merch.
If you're looking to learn more about online stores, check out our new guide to online stores for screen printers. It's full of actionable tips and tricks you can use to generate more sales with online stores – and even better, help your customers use online stores to sell to their customers!