Jody Redding from Redding Company in New Braunfels, TX sat down with Bruce from Printavo and Steven Farag from Campus Ink to discuss what it's like when your quickly growing print shop goes from 100 to 0 in just a month.
"There's a world before March 1st, 2020 – and there's a world after," Jody says. It's true. COVID-19 is a real crisis for the screen printing industry.
But it's not all doom and gloom.
If you need to feel better about this situation, then Jody's upbeat attitude and casually optimistic outlook is a real treat.
He's certain we'll all emerge stronger than ever. Calling Redding Company his "second act," this husband-and-wife print shop has charted another new course to survive in a strange situation.
Check out Jody's simple tips below for getting it in gear and keeping yourself productive during (his words) "an unprecedented time."
Redding Company's tips for resetting your shop during COVID-19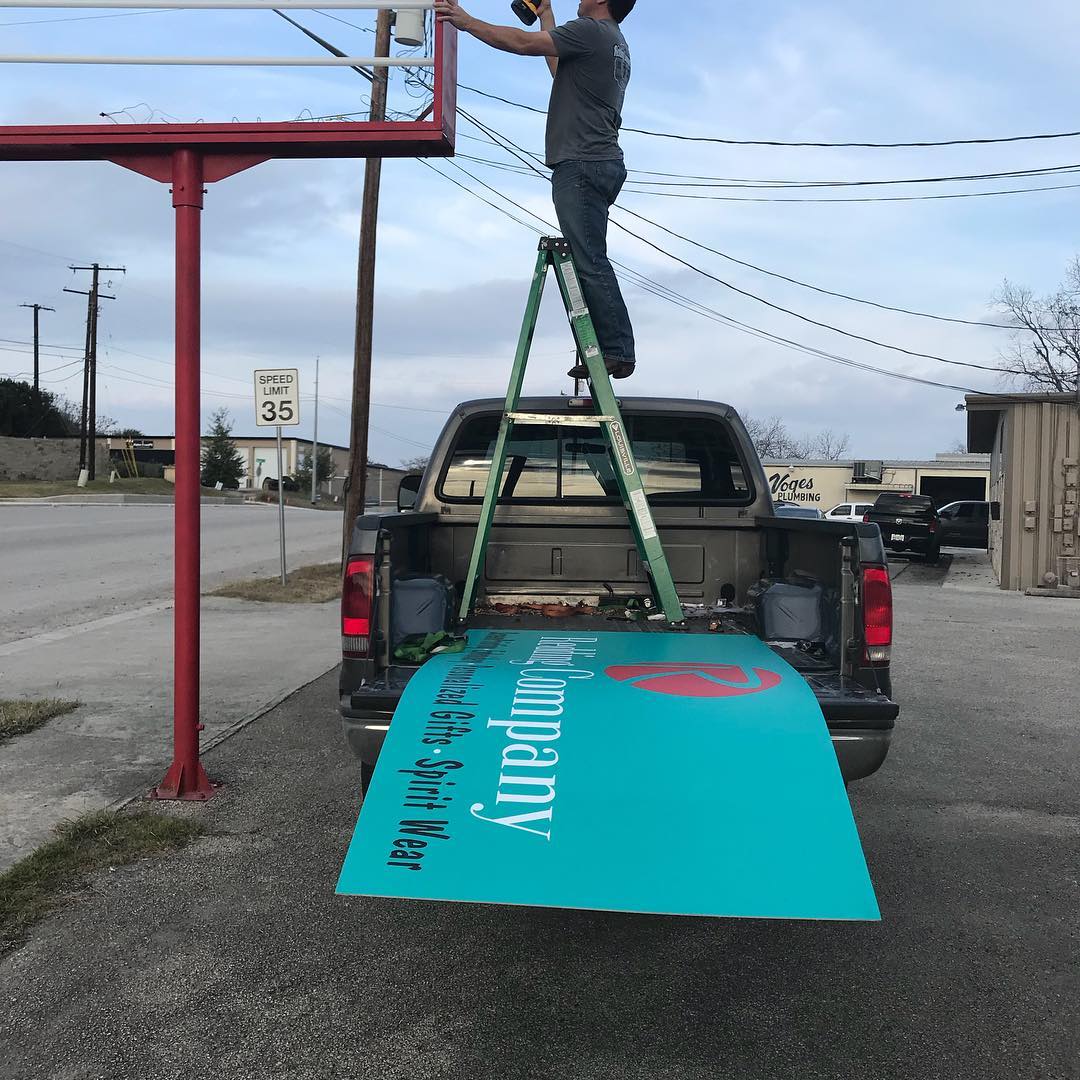 Jody's admirable and intelligent reaction to this crisis is a model for other print shops to follow.
We knew Redding Company because they had already been extremely successful with Printavo Merch stores, joined us at PrintHustlers Conf (twice!) and are a super-positive force each time we touch base.
While you may not have the same exact circumstances as Jody, his attitude and outlook on the situation are something you can share.
Work hard on your expenses. Jody explained that he's thinking carefully about expenses. "How can I get my [supply expenses] down to $7,000?" Why? Because once he's operating again, the difference goes straight to his bottom line.
Do the "Thing." You know the one thing you've always wanted to get around to? The thing you wrote down in the notebook when you were at PrintHustlers Conf, Impressions Expo, The Ink Kitchen, or at another conference or trade show? "Take the things you've learned […] and try to implement one or two of them!"
Remember that a lot of this is out of your control. While everyone likes to feel in control of their own fate, you can't control much.
So control what you can. "If we do our homework right now, we'll emerge stronger and healthier and more prepared to grow faster on the other side of this."
Be debt free (if possible). "

I wanted to start that way. Not everyone has that opportunity. But that's what we decided. […] I'm not panicking over making $1,900 screen printing press payments or an $800 DTG payment. I'm not calling and asking for deferment."

But also be prepared to take on some debt right now. "

What makes me want to throw up a little bit is that we may have to take a loan to still be here when this is over."

Which is why you should work so hard on your business. "If you get organized now, you can pay that loan back after this mess."
What practical things can print shops do right now?
Jody advises you to:
Get your finances in order

Hire a bookkeeper if you can.
Get clear expense reports.
Get clear profit and loss statements.

Define your values

How will you communicate them to employees?

Get organized: define your exact workflow

How does a sale become a t-shirt, exactly?
How do employees know that process?

Go back to your notebooks and implement some of the notes you've taken

Events, seminars, workshops – you've taken notes! Implement them

Run some online stores so you can push onward

Jody ran stores through Printavo Merch, printing a few hundred shirts to keep things going
"We've only just begun…we haven't really rolled it out yet."
---
We don't know what the future holds, but we're here for you.
Printavo's operations are continuing like normal. The team has moved entirely to remote work – and we're seeing record usage of Printavo Merch, our platform for online stores.
Need more tips? Here's three more helpful articles, chock full of practical advice for running online stores from one of Printavo Merch's most successful users – Steven Farag from Campus Ink.