Getting into the screen printing industry is a great way to earn a little cash on the side – or start your very own small business. Maybe you want to start a fashion brand, make merchandise for your band, or print shirts for local sports teams.
It's hard to know where to begin when starting your own screen printing business: which press should you buy, which garments should you print on, which brand is reliable?
Riley Hopkins is a legend to screen printers. His storied partnership with Ryan Moor's Ryonet turned a small-time hobby into a multimillion dollar manufacturing business – but not after some mild growing pains:
"We were selling so many presses Riley Hopkins could literally not keep up. We started pissing customers off and even losing sales, which wasn't good for business."
An eccentric, esoteric individual, Riley Hopkins has changed the custom apparel industry with high-quality manual screen printing presses.
Riley himself started his business small – and was still assembling machines in his own garage less than 15 years ago. His Silver Press is one of the leading tools that get small businesses off to a great start.
Here's what you should know about the Ryonet Silver Press – aka the Riley Hopkins JR.
What Is The Ryonet Silver Press? Meet The Riley Hopkins JR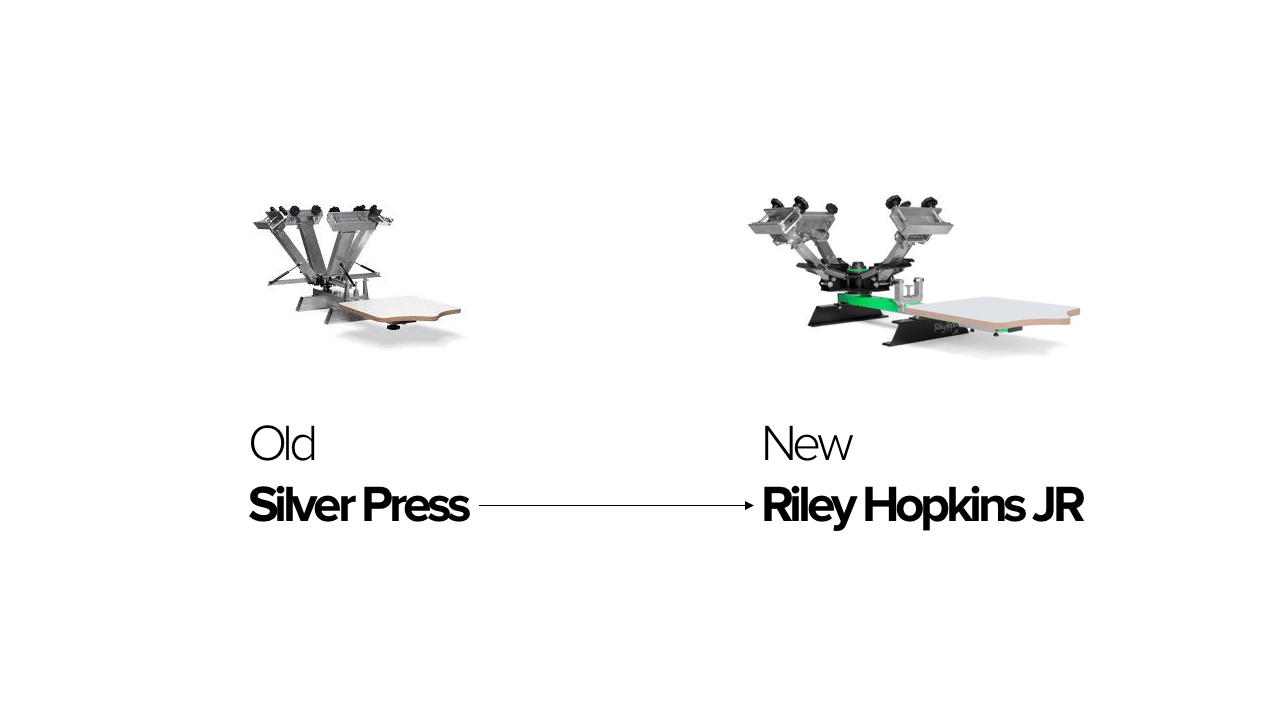 The Ryonet Silver Press, designed and manufactured by Riley Hopkins but distributed by Ryonet, is a standard manual screen printing machine.
IMPORTANT: While the "Silver Press" is the name that's most common, it's since been rebranded as the Riley Hopkins JR. The two presses are different, but they refer to similarly capable tabletop presses.
It's a very basic screen printing press that is great for beginners.
The Ryonet Silver Press is a manual tabletop press. This offers the advantage of a low profile and renowned portability: this press can be easily moved anywhere you need to take it.
The Ryonet Silver Press includes one printing station. that prints one item at a time.
How Many Colors Can I Print With It?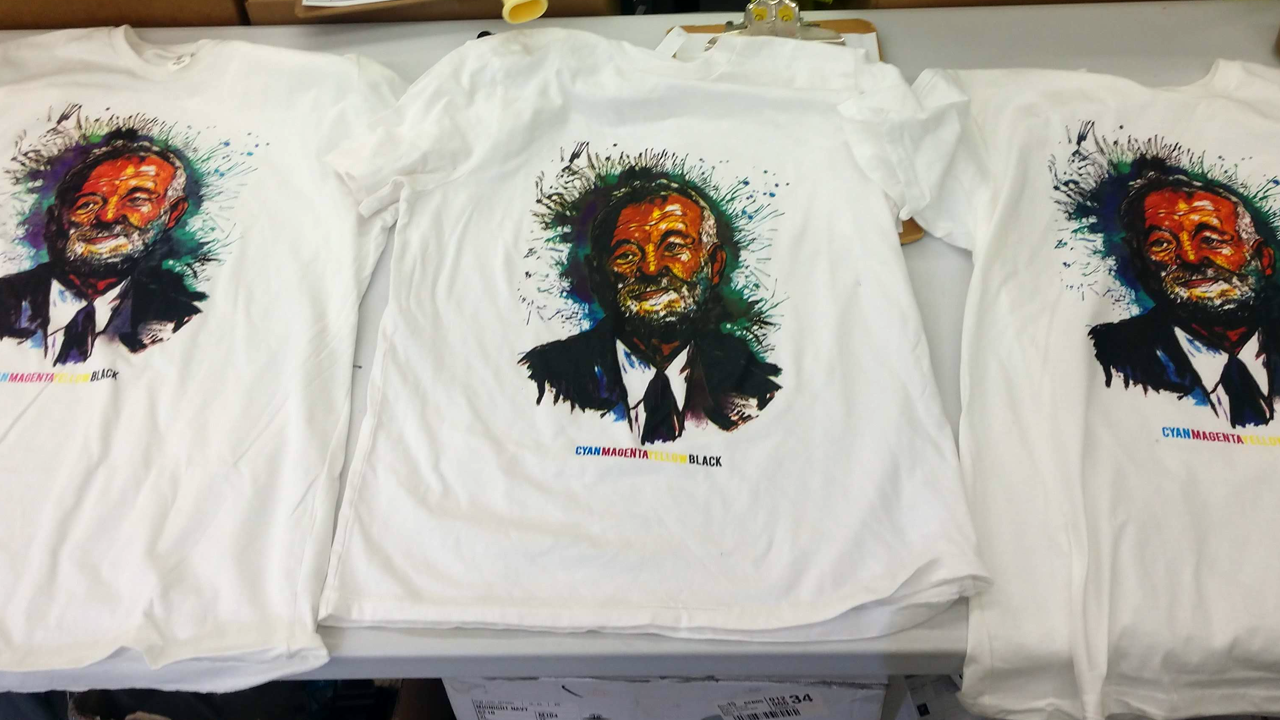 The Ryonet Silver Press used to include only one color, but screen printers quickly learned that they wanted more color options to boost profit and offer customers even cooler prints.
The current Ryonet Silver Press lets you print 4 colors (or 4 screens).
You don't need to use all 4 colors, but the option to go up to 4 colors is available if needed with this model. This means you can do CMYK process printing, as well as simple prints with fewer than 4 colors.
How Much Does It Cost?
At a price point around $600, the Ryonet Silver Press is a great investment for a screen printer who is new to the business.
The quality, design, and adaptability of the Ryonet Silver Press allows beginners to learn about the screen printing market without having to risk a large investment.
Where Can I Buy It?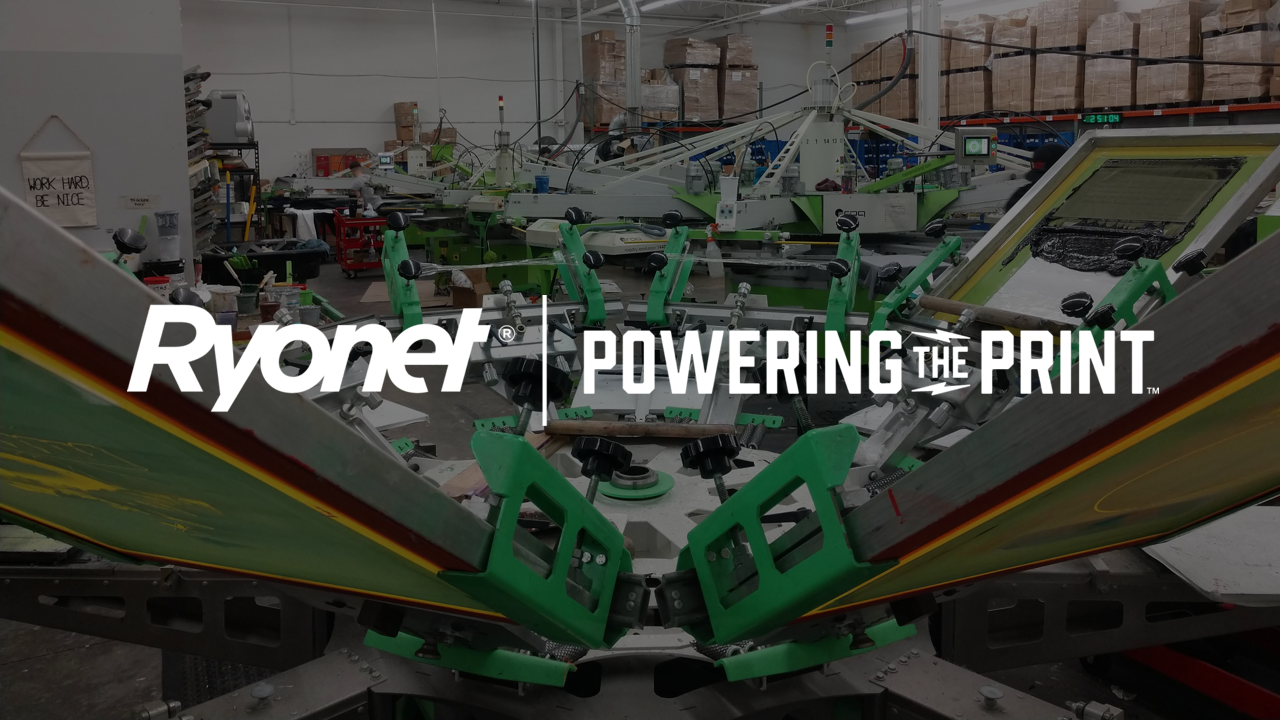 You can purchase the new and improved Ryonet Silver Press, renamed the Riley Hopkins JR, online here through Ryonet's ScreenPrinting.com outlet.
There is a $50.00 shipping fee for those in the contiguous United States with additional charges for other locations. The Ryonet Silver Press ships in about 7 to 10 days.
Interested in buying a used screen printing press? You can try utilizing a resource like Digitsmith, specifically for used screen printing and embroidery equipment. You might also find luck with Craiglist or through Facebook groups!
Is It a Good Fit For Me?
The Ryonet Silver Press is a good recommendation for beginner screen printers who are interesting in getting their feet wet in the industry. You can only print on one t-shirt at a time, making it ideal for learning the craft and improving your technique.
This press is great for those who don't know about a lot about screen printing, but are willing to learn. The reasons you would NOT want to buy this screen printing press are:
You're interesting in doing production work. If you're planning to print hundreds of shirts, consider a manual press with more printing stations.
You're planning to print complicated, colorful, photorealistic artwork. While 4 colors is enough for great prints, it isn't enough for something like complicated simulated process printing for photorealistic images.
At this price point, you really can't go wrong when starting out with a tight budget. The Ryonet Silver Press has proven to be the first machine that several successful screen printers started their businesses with. We've visited dozens of shops that still have their Riley Hopkins presses – even if they have $100,000, 16-color automatic screen printing presses!
You know that you will be getting a quality machine that is both well designed and ] a proven standard in the industry. The resale value for Silver Presses and Riley Hopkins JRs is very high – so you can expect to be able to retain a decent amount of your initial investment regardless of whether you love screen printing or not.
Is The Ryonet Silver Press Worth The Money?
Yes – if you are a beginner.
While there are other options out there that cost a lot more and have much more capability, the Ryonet Silver Press / Riley Hopkins JR screen printing press is absolutely worth the investment.
It will help you set up your shop, perfect your technique, learn about common mistakes – as well as churn out quality products to help you grow your business. Some of the most memorable days you'll have when you start screen printing will happen around your new Riley Hopkins press.
When you purchase this product, you'll get a Limited Lifetime Warranty for Band members of Screenprinting.com or a 2-year Limited Warranty for non-members.
What If I Want To Add Micro Registration?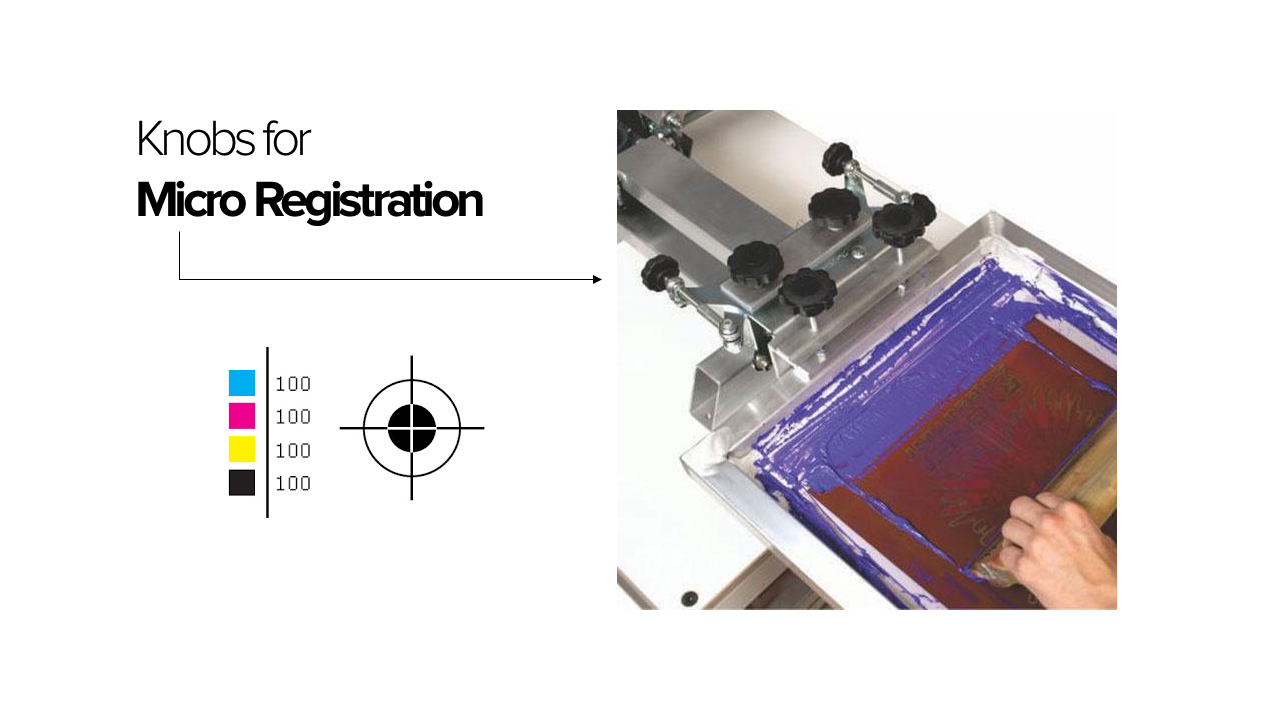 Once you start screen printing regularly, you'll learn the importance of registration. What's registration? To put it simply: it's how you line up your screens on top of each other. If you don't get it right, the image looks out of focus and almost "blurry."
Registration is tricky! You'll find that it takes a lot of time, as well as some trial and error. But there's a better solution: micro registration. You simply turn some knobs to make small adjustments in the position of your screens!
The Ryonet Silver Press does offer an upgraded micro registration option. It's $130 plus shipping. This unit is easy to install onto the Ryonet Silver Press – and allows you to quickly print multi-colored t-shirt designs with better accuracy.
For the newer Riley Hopkins JR presses, micro registration is available as an additional option straight from the factory. If you're serious about screen printing, great registration is the shortcut to making incredible prints.
Purchasing this addition does not change the overall machine's warranty, either!
Conclusion: Thumbs up
Don't forget that the press is just one part of a successful shop. There's essential equipment you'll invest in, like:
Screens with different mesh counts and sizes
Software for image editing
Ink
Emulsion
Squeegees
A flash unit or curing dryer
An exposure unit
A printer for transparencies
All of these things can make or break the quality of your print. But you'll discover more about those essentials as you go along.
A little pep talk for those just starting out: Start with something more basic than equipment. Consider who are you printing for and what do you want your shop to be. The most successful print shops have one thing in common – they take their own unique vision and act on it over the long term.
Overall, we highly recommend the Ryonet Silver Press and the Riley Hopkins JR for those new to screen printing. It is a quality machine that will get you started on building a successful business!
Photo Credits
Ryonet / ScreenPrinting.com