We're thrilled to welcome Jessica Strainis and Kelly Del Priore and to the Printavo team.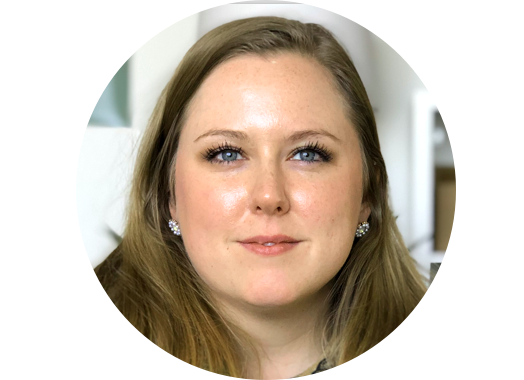 As we've grown, we've learned that ensuring your success with Printavo is essential. That's why we've brought Jessica Strainis onboard as our Customer Success Hero. She'll take the lead in developing powerful educational content to help your print shop succeed – from business seminars to Printavo best practices.
About Jessica: A Costco fanatic, Jessica would love to max out her credit card (if there were no consequences) on "something practical like a mortgage, if they sold it. I would kill to buy something obscure but useful like a fifteen person hot tub/sauna combo." Doesn't sound too unreasonable for Costco!
Jessica has a guilty pleasure: chain restaurants! "I joke with my boyfriend that we're going on a chain restaurant tour of America." Musically, Jessica's got two earworms that cause a lot of guilt: Seal's "Kiss From a Rose" and Mark Morrison's "Return of the Mack."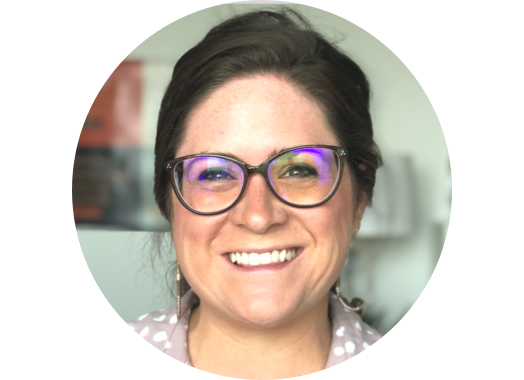 We're also welcoming Kelly Del Priore as our Junior Onboarding Expert. As we've grown, we've needed to add capacity to help guide shops through our comprehensive demos. Kelly will help Onboarding Experts Nick and Steve refine their processes, build a powerful Printavo Bootcamp, and work closely with customers to improve Printavo.
About Kelly, or as we call her, KDP: Kelly is a fan of Chicago's Le Creperie restaurant, a delightful spot for traditional French bistro fare. Her favorite t-shirt is a 1999 XL volleyball t-shirt from her high school athlete days. And – true, but embarassing – she spent hours watching The Weather Channel as a kid, fantasizing about being a storm chaser and enjoy the sweet retro Weather Channel music.
---
It's amazing to look back on Printavo's history and see how we've grown to this point. In 2012, there was no Printavo. I had cobbled together a hodge-podge of spreadsheets and subpar software just to keep up with the orders I could print on my small 6/4 Riley Hopkins manual screen printing press.
Now, Printavo touches every part of the world and helps thousands of print shops stay organized, collect payments, run online stores, communicate with customers, and keep employees informed about each and every job's status (and much more).
We are investing heavily in our team. We believe we have the people and resources to help your print shop improve.
Want to work for Printavo?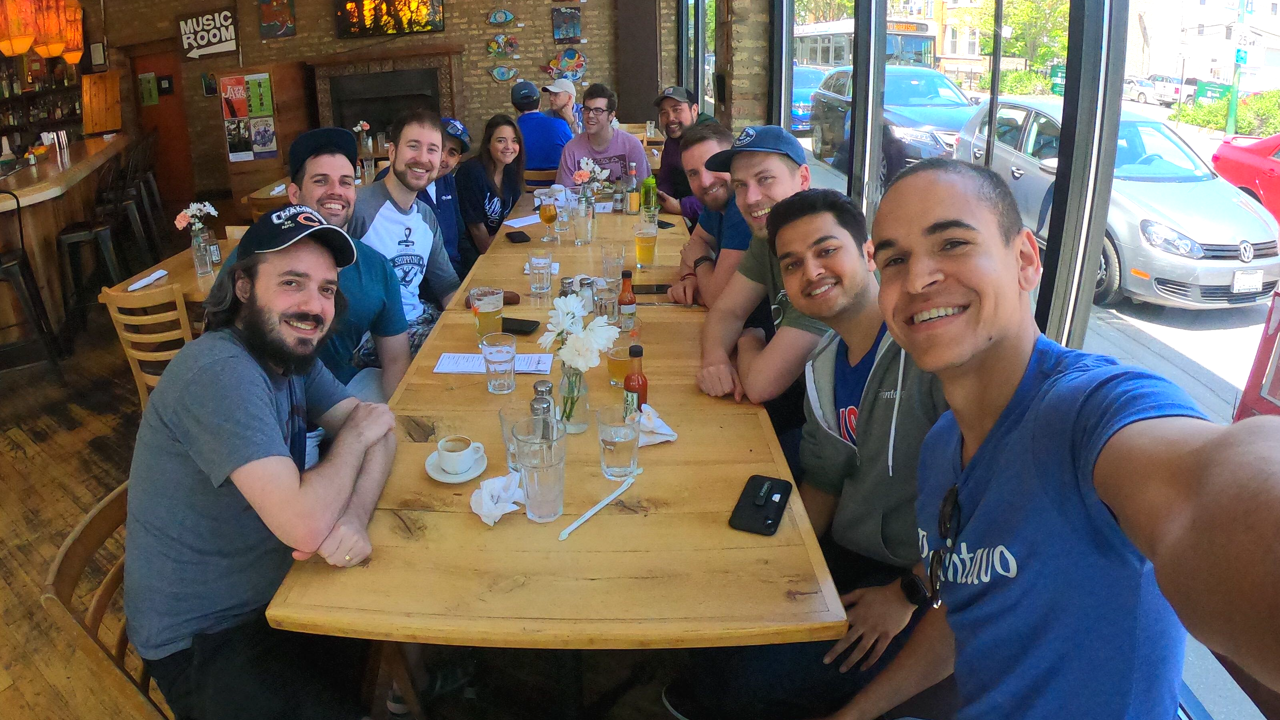 Yes, we're hiring!
Interested in joining a tight-knit team with a clear mission and meaningful values?
Want to work for a profitable bootstrapped start-up that's not beholden to investors – and always plays the long game?
We do the work that helps independent business owners and artisans across the world create their own success.
Check out our current job listings on Angel.co.
We're currently hiring:
Product Manager (Design Focused). Interested in being one of the architects behind the world's leading print shop management software? This design-focused role will let you take command of a world-class web application's future, working closely with customers and engineers to develop a simple, focused, and powerful product.
Front-End Developer with UI/UX Experience. Build out the front end of our Ruby on Rails application and guide the UI/UX of existing and new features. This role will let you take meaningful hands-on action to improve the lives and businesses of hard-working entrepreneurs.
Software Engineer. Love learning, growing, and solving problems? Think scaling is fascinating? This role will let you work with a curious and empowered team on fast-moving projects that offer true benefit to customers.