So you just signed up for Printavo, and you have questions about what hardware you need to get started.
We asked Mike Chong from Merch Monster to give his advice for what you'll need to purchase to use Printavo to its fullest extent. He showed us four simple tools for getting the most out of your new shop management software.
Mike suggests:
Affordable enterprise-grade laptop computers
Box label printers
Barcode scanners
Inexpensive televisions and a low-cost wall mount
See how Mike uses each of these tools to improve productivity and communication in his screen printing and custom merchandise shop in this video.
For a few hundred dollars you'll have a durable and high-tech foundation for your production process. You'll organize employees, simplifying communication through each department of your shop:
When your team knows exactly what's happening from a single clear and visible source, fewer mistakes are made. You print more custom t-shirts and ensure that your merchandise is always high-quality.
1. Enterprise grade laptop computers
---

Designed for travel, abuse, and long-term durability, enterprise-grade laptops are the perfect option for repeated use and abuse. They're extremely affordable on eBay and other refurbished computer outlets – and are perfect for a lightweight web application like Printavo. Mike advises finding a "B grade or better" quality used laptop for your shop (resellers typically note this metric).
They're also around 5 times less expensive than a comparable Mac product – so if you do break one, you don't have to take out a second mortgage. Mike discusses the pros and cons of used equipment further in this article.
"I get these for about $200. I've never had any problem with them." - Mike Chong
Where to get it: eBay, Ratuken, newegg. (Search for "enterprise grade used laptop")
Price: Typically around $200
Problem it solves: Puts Printavo anywhere at a very low cost. Highly durable and affordable, these laptops last for years and use a solid-state drive – they are faster and stronger, at a very low price point
Recommended brands: Lenovo, Dell
2. Label printers
---

Label printers are well worth the small up-front investment because of the organization they introduce into your shop.
You'll want a printer that can handle 4"x6" labels. The two most prominent and trusted brands are Zebra and Dymo – Mike uses a Zebra and hasn't had any issues with it.
So on to the big question: What do you use label printers for?
Label garment stacks
Label boxes
Printing shipping labels
The benefits here are simple, but valuable: you save money on printing shipping labels (since they only cost one penny each with EasyPost) and you keep production mistakes to a minimum when you couple the labels with a barcode scanner (workers won't pull up the wrong work orders on accident).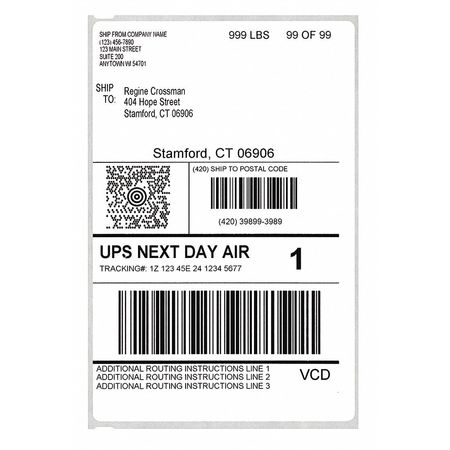 Where to get it: LabelCity (Dymo), Zebra
Price: $120 to $400+ depending on brand and model
Problem it solves: Create inexpensive shipping labels quickly, simplifies and standardizes your workers' interactions with Printavo on the production floor
Recommended brand: Dymo and Zebra are the industry leaders
3. Barcode scanners
---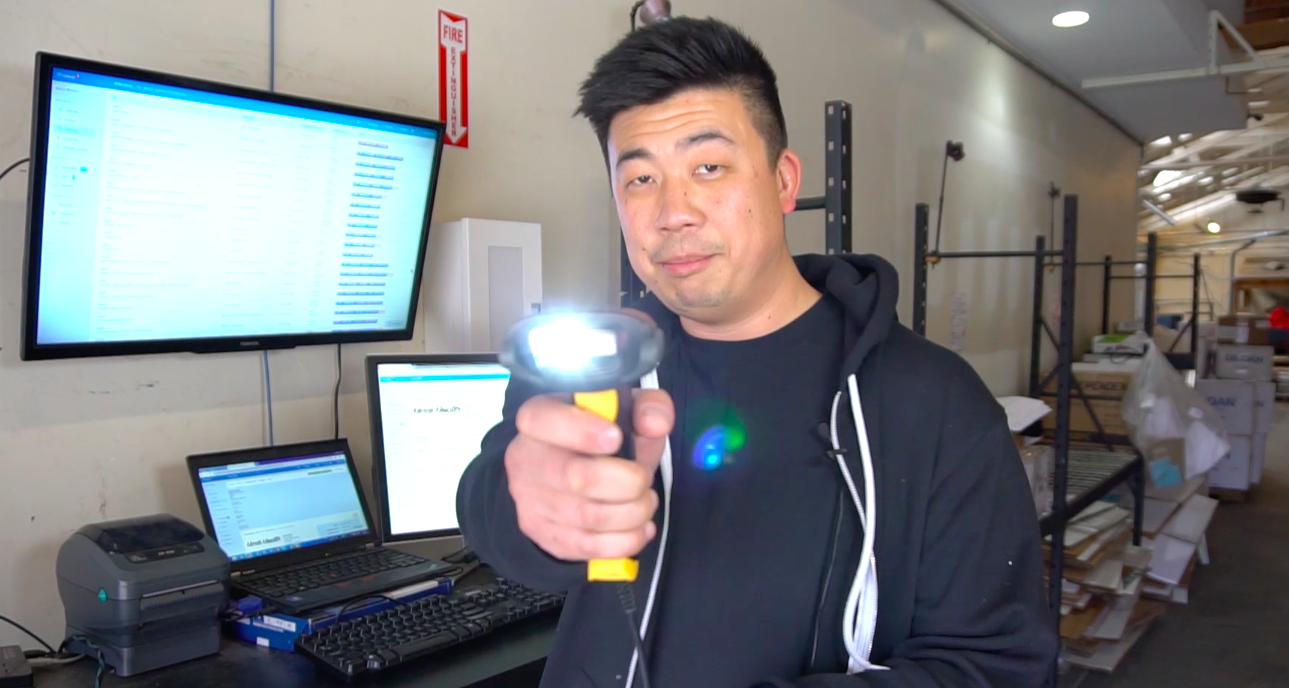 If you're curious about how exactly to implement barcodes into your production process, Mike has discussed how to leverage barcoding in your print shop at length before.
Here are the basics: Printavo utilizes barcoding to make communication about jobs happen across your shop quickly and easily. A barcode scanner reduces the time it takes for your production team to get the right info about jobs.
Accuracy. Workers always pull up the correct work order.
Efficiency. Workers do not have to manually type in Printavo invoice numbers.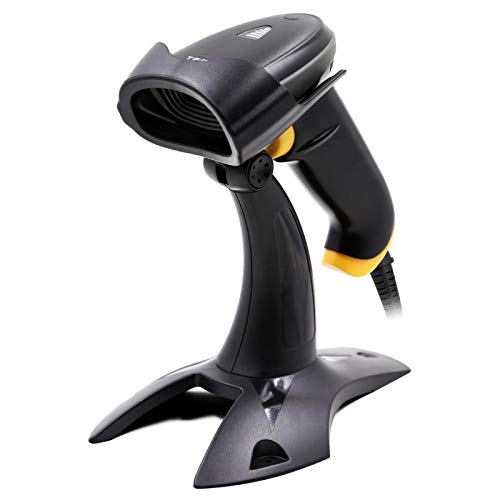 Important information about barcoding: You'll need a 2-dimensional barcode scanner to utilize Printavo barcoding. Mike's suggested scanner is available here.
Huge tip: use the keyboard shortcuts to select your web browser's address bar to make barcode scanning seamless:
Windows: ALT + D
Mac: APPLE + L
Where to get it: Amazon
Price: $50 for the recommended TEEMI shown above
Problem it solves: Streamlines workflow for production teams – instantly and accurately pull up all info about the job
Recommended brands: TEEMI, TaoTronics, Kercan
4. Low-cost televisions
---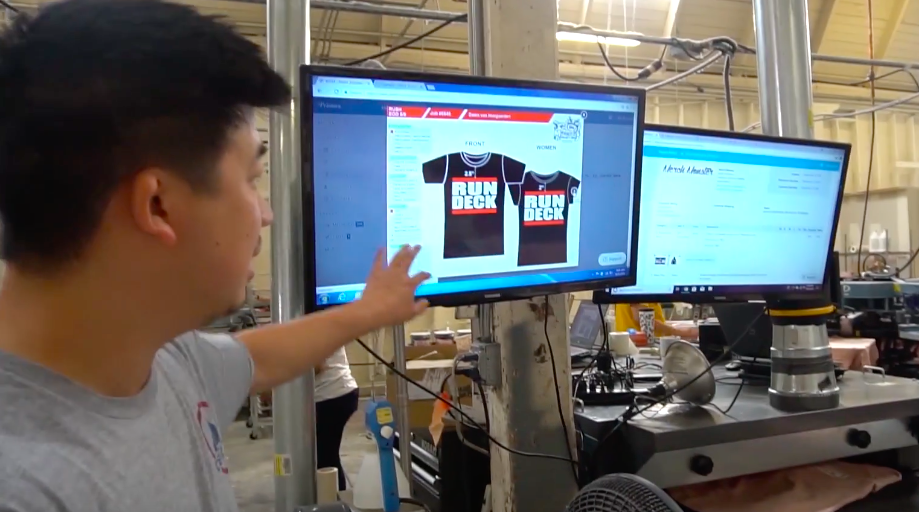 While this is the most optional purchase, it's one of the most creative and simple ways to put Printavo front-and-center on your production floor.
24" 720p televisions currently cost less than $100 at almost every electronics retailer in the US. These are durable televisions that are large enough to display detailed mockups and work orders. You typically only need a simple mount and an HDMI cable to connect them to your production laptops.
You can use the TVs as display units for specific parts of your process. It's ideal for a proof display board – and an intake center.
Mike suggests creating a workboard for your receiving department. You can create a unique user account in Printavo (for free) just for your receiving department, install a Chrome plugin to constantly refresh Printavo, and have a highly visible station to organize garment intake.
TVs will also improve visibility for your printers and catchers by acting as a proof display:
Your dryer people will always see the proof when they're catching the shirts in production. So you kill two birds with one stone: the printer is going to have to look at the work order before they run the job, and now your dryer people have something to look at. So they have a frame of reference for how the design is supposed to look. It's just going to increase your quality and ensure that there's no mistakes coming off the belt. - Mike Chong
Need help using proofs? Mike's got you covered.
Where to get it: Best Buy or your preferred electronics retailer
Price: As low as $70
Problem it solves: Places Printavo work orders and mockups in a large format for QA and production – anywhere on your production floor
Recommended brands: Insignia, Sharp, Sceptre
---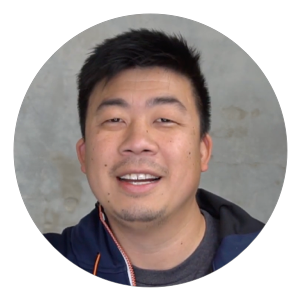 Mike Chong owns Merch Monster in Oakland, CA. He's focused on providing highest-quality custom apparel and merchandise for business leaders across the US. He regularly produces video content for Printavo, which you can find in our Tips & Tutorials playlist on the Printavo YouTube channel.