Contact Is
(800) 213-9317
Want to see our print management software in action?
Get a sneak peek with this video demo.
Ready to take control of your print shop? Our game-changing print management software already helps 3,000+ print shops of all sizes. Printavo's simple design and powerful features make managing your print projects easy. Don't just take our word for it: our video demo lets you see it in action!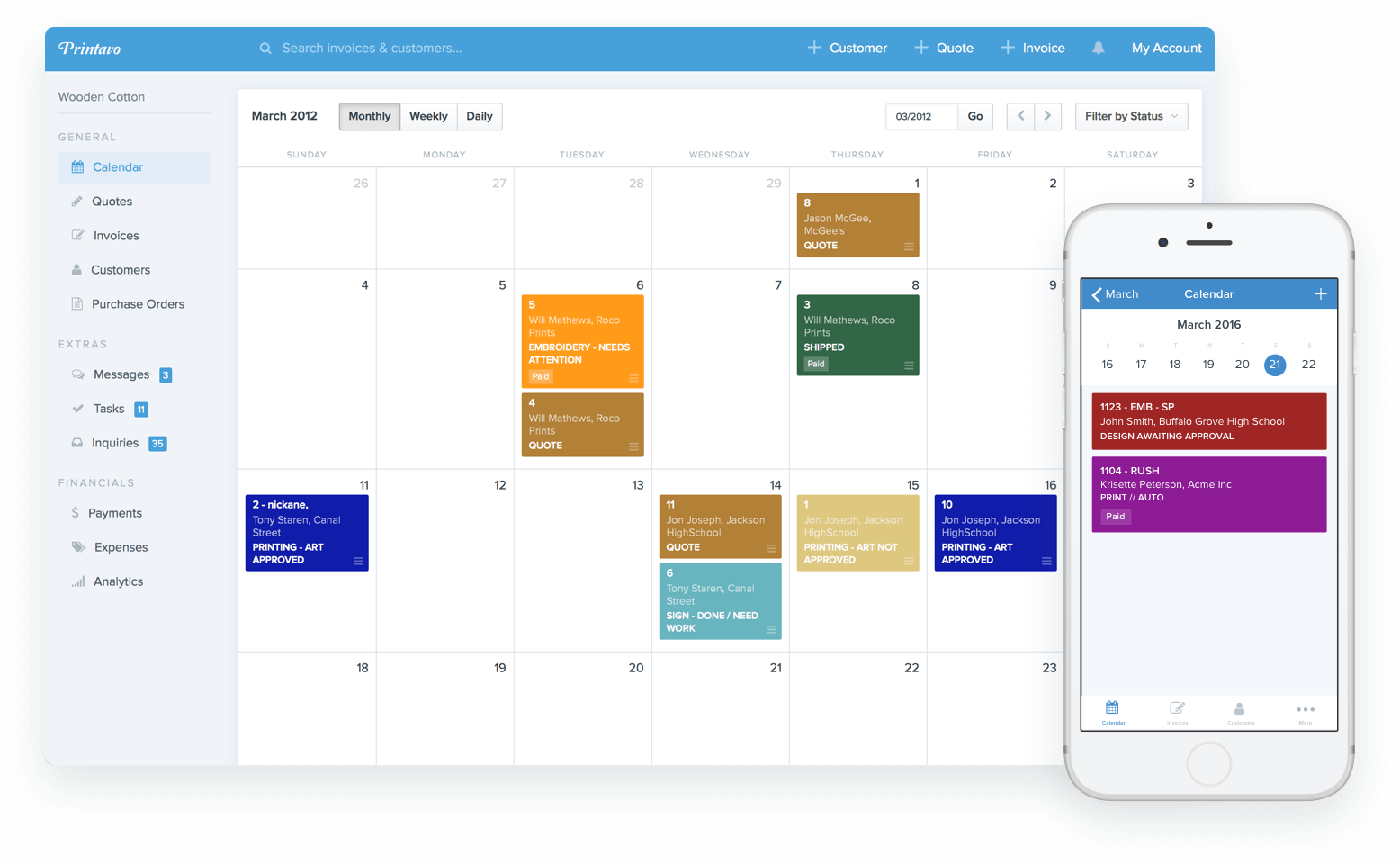 Watch the Video Demo
Fill in the below form to view a recorded demo of Printavo.