QuickBooks for Screen Printers
QuickBooks, made for your screen printing shop.
Printavo will help your print shop stay organized and be more efficient.
You're a serious printing business now.
QuickBooks is nice, but you need a tool specifically for your screen printing business.
Quoting & Approvals
Customizable pricing matrices can be used to quote jobs with easy. Email your customers in Printavo to collect artwork approval and move each job into production.
Scheduling
Know exactly what's next for each order. Allow everyone to view a clear calendar to keep track of your work flow.
QuickBooks Online Export
We'll export your orders, customers and payments back to QuickBooks for your convenience.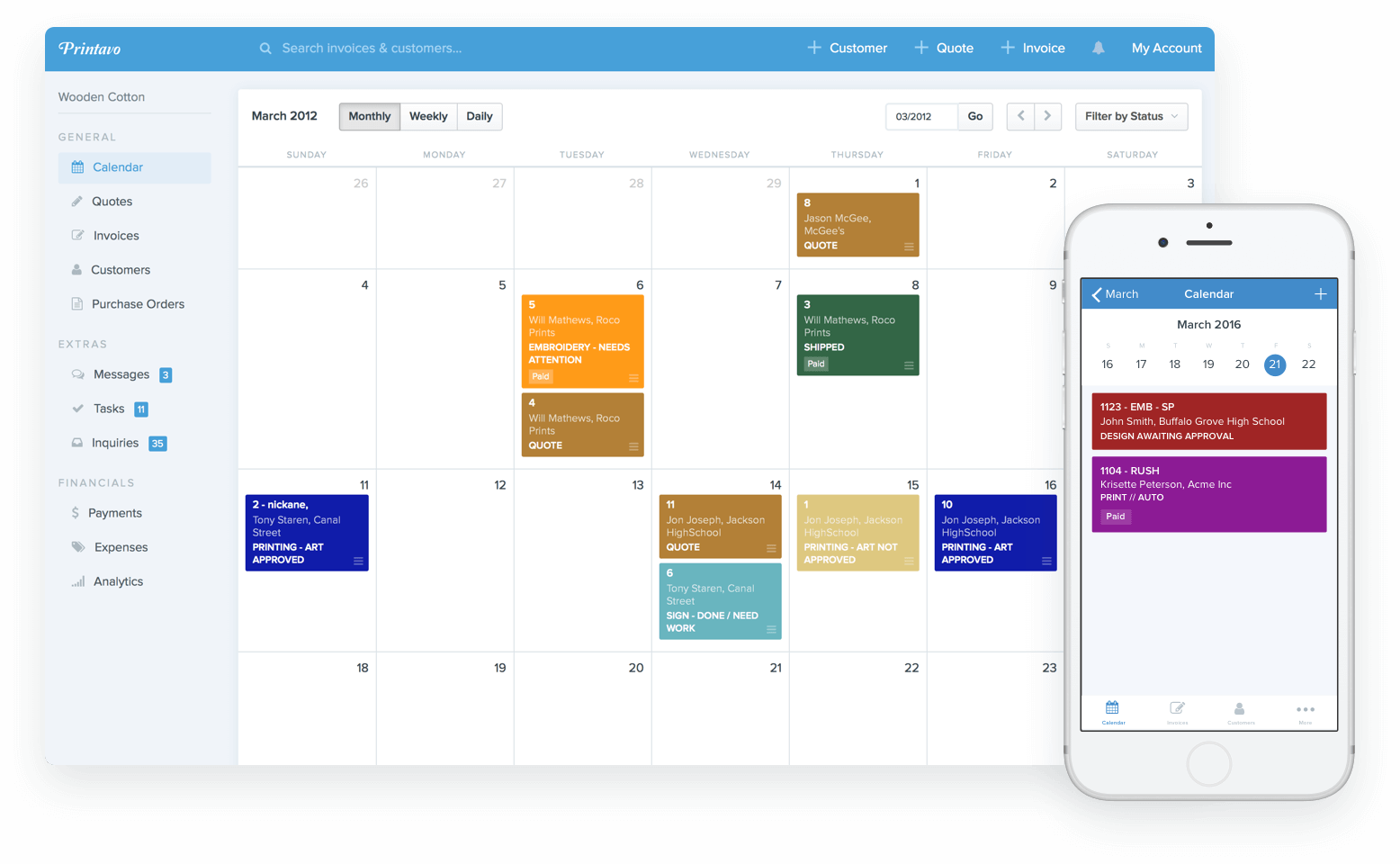 Want to see our print management software in action?
Get a sneak peek with this video demo.

Printavo is the air traffic control that our business needed. Our entire business now fluidly moves from initial quotes to completed invoices almost effortlessly. Thank you Bruce and the Printavo Team for preserving our profits and sanity.
– Justin, Oklahoma Shirt Company

I have found Printavo very effective in allowing customers to understand their purchases. That is such an underrated factor in not only landing new clients but keeping them informed.
– Chris, Shirt Agency

I've been recommending Printavo to other people in the industry for a few years now. It's the best, most user friendly calendar, scheduling, and payment service there is.
– Kyle, KadMark
We're real people
Customer Care, that cares
Printavo isn't just a software company. Founded by a former printer, we help our shops grow in every way possible. Reach out today and let's chat.