UPDATE: these instructions are now out of date.
It's easier than ever to order Allmade! No need to upload a custom catalog.
You may now purchase Allmade directly from Sanmar! Sanmar's catalog is integrated with Printavo.
Learn more about this partnership here: Allmade joins Sanmar.
---
Easily download the Allmade catalog and integrate it with Printavo here.
Allmade began from a union between ten leading print shops and a supplier. Printavo is committed to their success. Allmade + Printavo = Shirts you can feel good about.
Why use Allmade?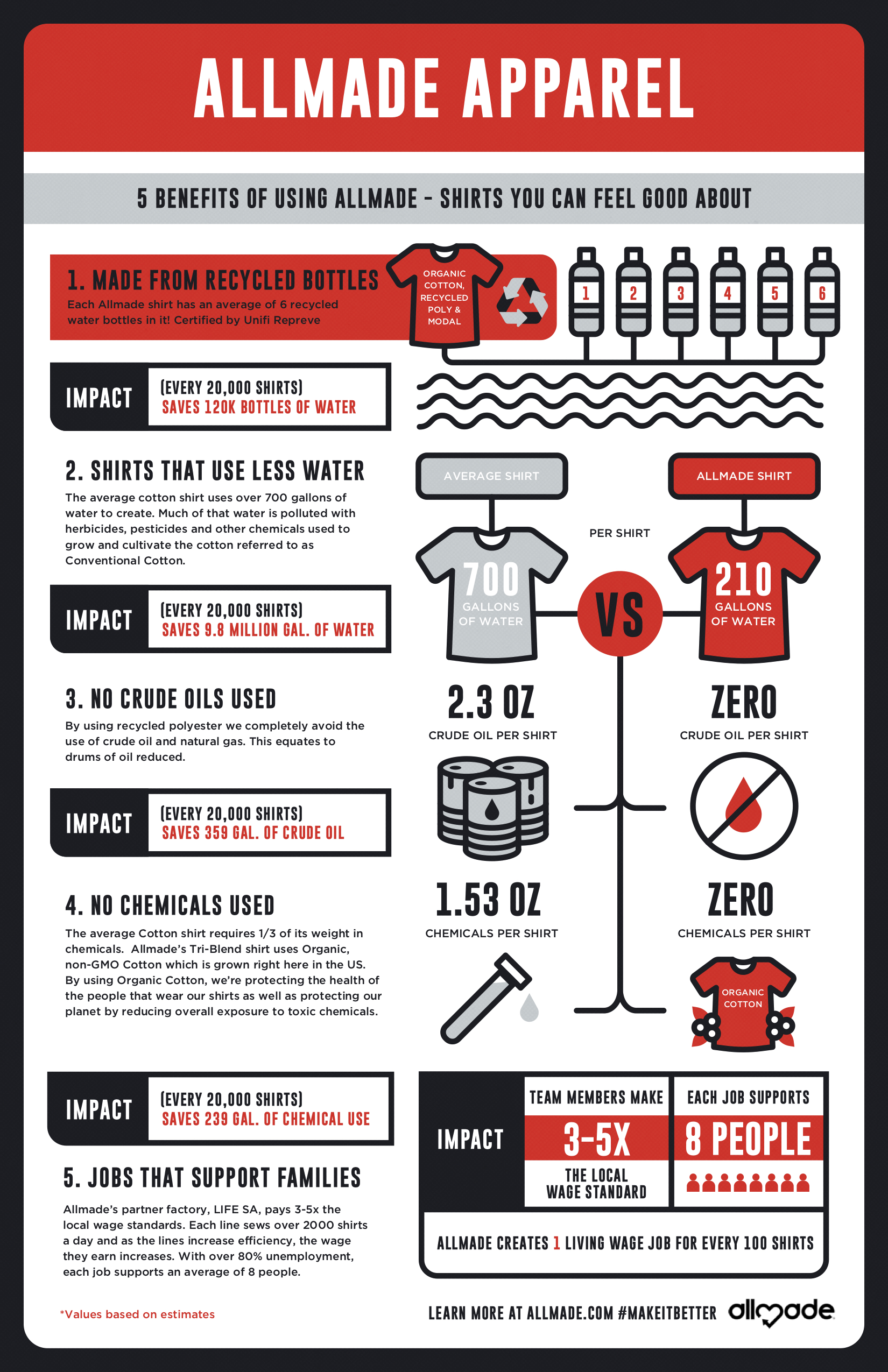 Ready to integrate Allmade's ethically sourced and environmentally conscious apparel into your Printavo workflow? Here's how.
Download the Allmade Catalog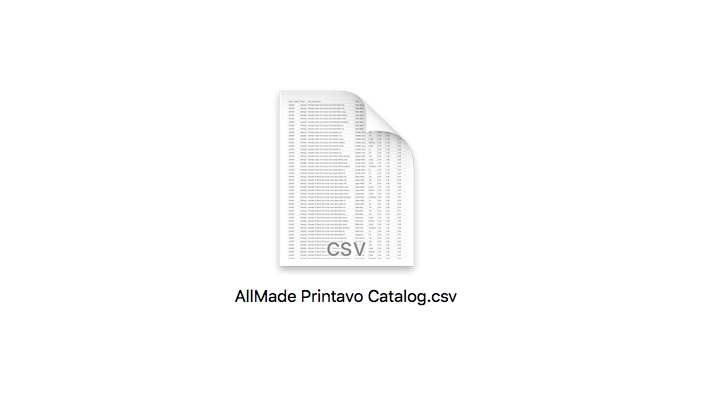 Select My Account in Printavo
Log in to your Printavo account and select My Account.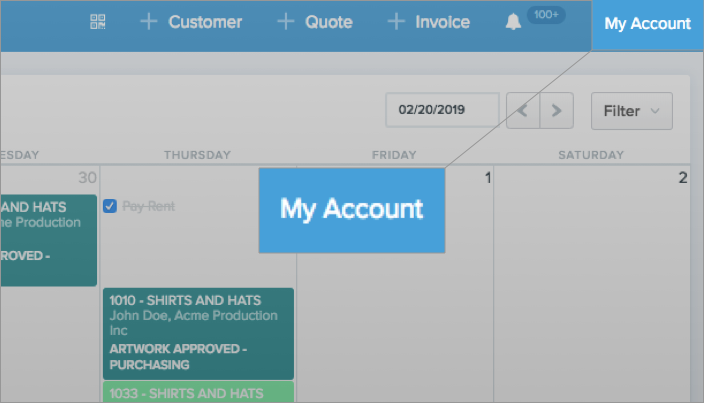 Select Custom Products
Under My Account, navigate to the Custom Products option.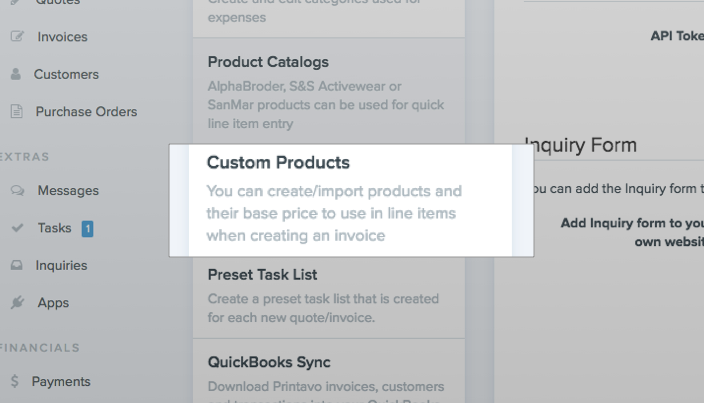 Select Import Products
On the Custom Products page, select Import Products.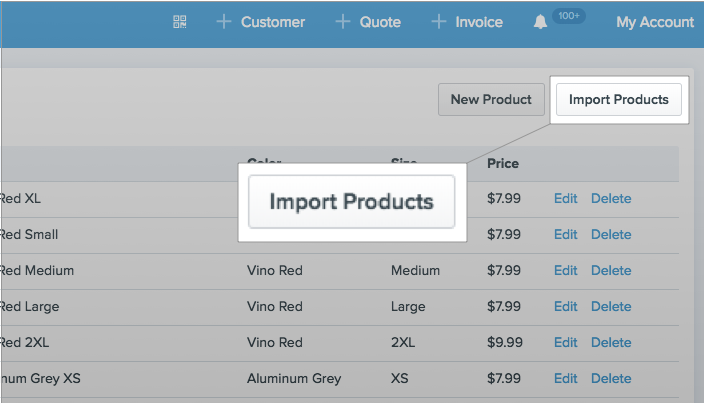 Upload the Allmade Catalog to Printavo
On the Import your existing products page, select Choose File. Upload the Allmade Catalog to Printavo.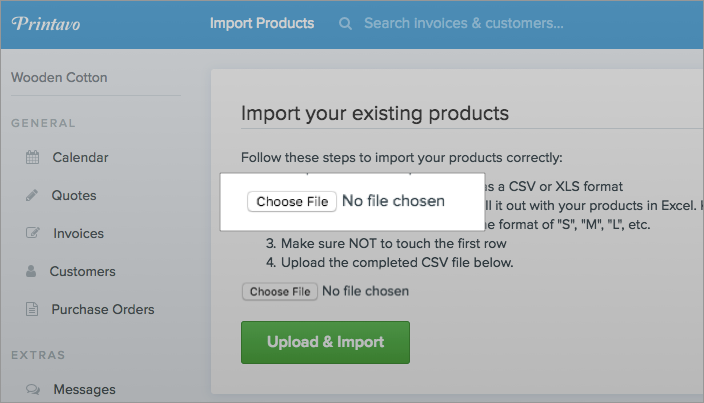 Email confirmation and check for success
You will receive an email confirmation once the upload is successful. The Allmade Catalog should appear in your Printavo Custom Products page shortly. Check to see that they've been uploaded properly.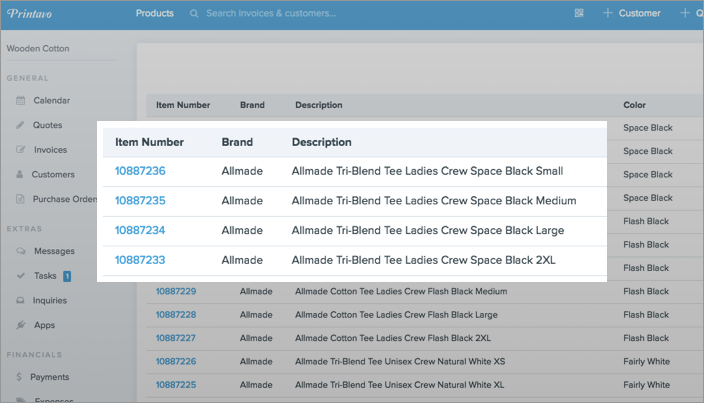 Access Allmade straight from Printavo
You can now access Allmade's ethically sourced apparel directly from Printavo just like S+S Activewear, SanMar, and AlphaBroder.
Type an Allmade item into the Item # field to search for your new products!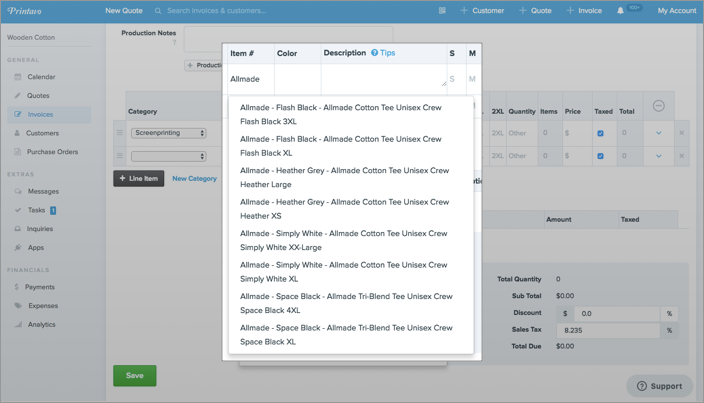 ---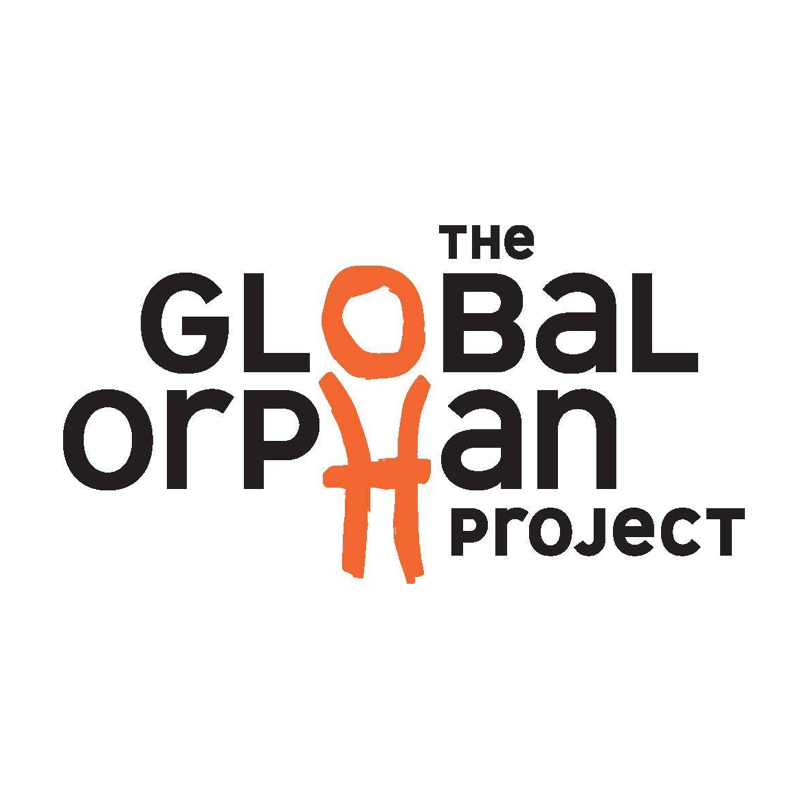 Allmade supports The Global Orphan Project which provides:
International Foster Care
U.S. Foster Care
Job Creation
Education
Orphan Prevention
Orphan Care
---
Allmade's unique history gives their apparel an advantage. Ten leading print shops teamed up with a screen printing distributor to make great clothing. But they didn't just want something that would be great to print on. They wanted something that would be great for the people who make the clothes.
They went to the source – Haiti – and set out to make it better.
They now offer exceptional wages and better working conditions for the garment manufacturers we all rely on.
Printavo is proud to partner with Allmade as they set out to change the state of the garment manufacturing industry's environmental and social consciousness. Be sure to check out their t-shirt impact calculator that compares the Allmade triblend's ecological impact to the typical t-shirt. The results are impressive.