Buying wholesale t-shirts is not an easy task.
There are dozens of websites that claim to sell wholesale t-shirts, but only a few are the real deal.
Even worse, if you search "wholesale t-shirts," you'll find dozens of misleading articles with long lists of faux-wholesale websites.
Some print shop wholesalers are a total ripoff.
So: buyer beware! Here's our guide to buying wholesale t-shirts without getting ripped off.
---
Contents
What are the benefits of buying wholesale t-shirts?
The 4 best wholesale t-shirt distributors
How to qualify to buy wholesale t-shirts
How to get free shipping on wholesale t-shirts
Brands the best wholesalers sell
---
What are wholesale t-shirts?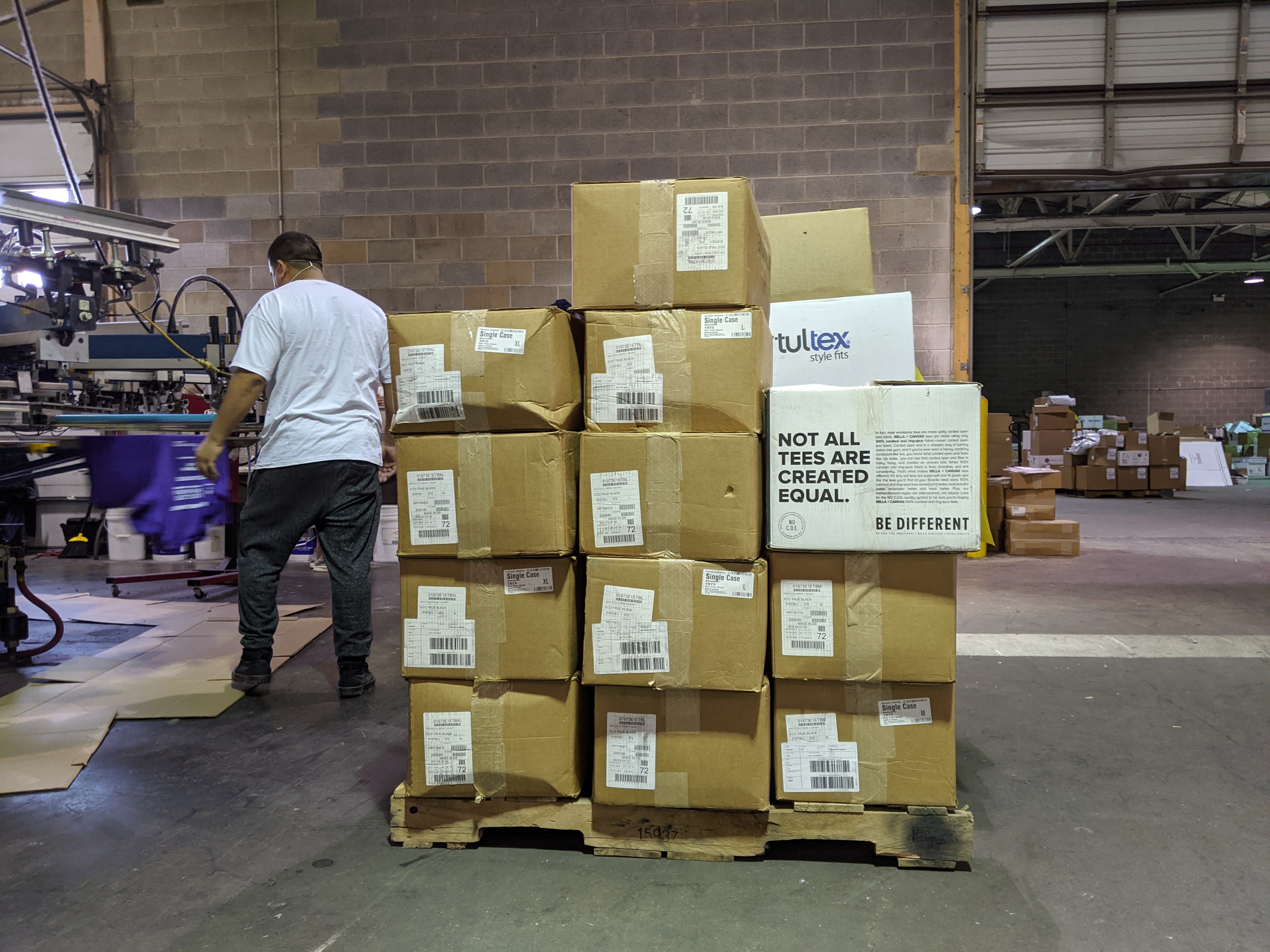 When you buy a t-shirt at a store, you're buying a retail t-shirt.
In contrast to retail t-shirts, wholesale t-shirts are t-shirts that are sold and purchased in bulk quantities. The minimum order for bulk t-shirts is usually 72 t-shirts, but the minimum order quantity varies depending on who sells them.
Wholesale t-shirts are primarily sold through large distribution companies called wholesalers. Wholesalers sell retail brands that customers are familiar with and also sell t-shirts designed for screen printing and other forms of customization like embroidery and DTG printing.
Wholesalers work with textile mills and production factories across the world to sell their products. Many large wholesalers produce their own in-house brands to furnish blank t-shirts to screen printers and print shops.
---
What are the benefits of buying wholesale t-shirts?
Why wouldn't a print shop want to buy t-shirts from Wal-Mart or another major retailer?
The answer comes down to several details: quality, price, and service.
Quality: wholesalers have developed specific ordering systems that make it easy to order large quantities of t-shirts at a very high quality.
Price: they offer low prices that retailers can't match.
Service: perhaps most importantly, wholesalers have top-notch service. They're familiar with the needs of print shops and high-volume orders.
Let's give an example of why wholesale service is so important: do you know how much space 10,000 t-shirts take up?
A company like SanMar will be able to tell you exactly how much space you'll need, and even help you with the logistics of handling a big order like that.
Better quality t-shirts
Wholesalers specialize in procuring and producing t-shirts specifically made for screen printing.
This means that t-shirts purchased from reputable name brands are less prone to sizing errors, holes, problems with the fabric, bad dye jobs, and other common problems.
When you order from a reputable wholesaler, you're getting the first pick. Think of it like a grocery store: you get "fresher" products. The odd shirts and products are sold later.
Lower prices
The major reason most print shops buy wholesale t-shirts is the price. It's cheaper to buy t-shirts wholesale!
It's not unusual to see wholesale t-shirts cost anywhere from 70% to 90% less than comparable retail garments. It's just good business: wholesale t-shirts are profitable.
For instance, a Gildan 2000 t-shirt may sell for $15 to $20 at retail prices (particularly if it's been customized with a nice screen print).
However, most wholesalers sell Gildan 2000 t-shirts for anywhere between $1 to $3.
Buy t-shirts in bulk
Wholesale t-shirts are sold in case quantity. One case contains 72 standard (medium) t-shirts.
So, print shops order bulk t-shirts in cases or cartons of 72.
As the number of shirts ordered increases, the price goes down.
Big name brands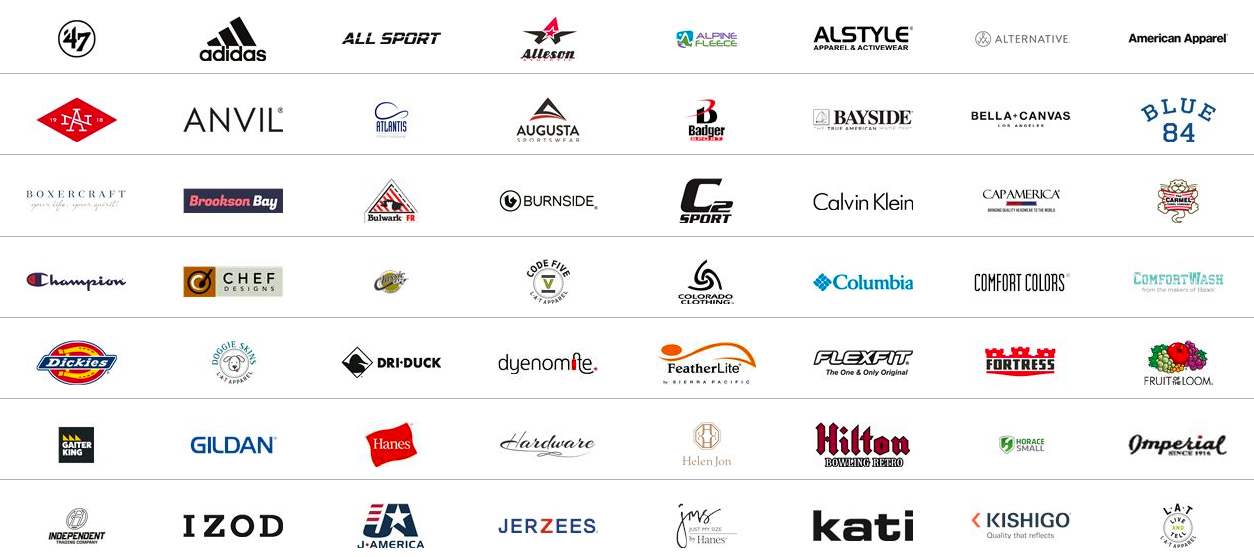 Imagine you are working at a print shop and a customer wants a specific brand of t-shirt.
Let's say they want Nike athletic t-shirts. Do you just go to a store and buy a few dozen Nike t-shirts at cost? No!
Every wholesaler sells the major manufacturers' brands (Gildan, Anvil, and so on), but the wholesalers also compete to sell high-profile retail brands.
This means the major wholesalers carry different brands. You'll need to know which wholesaler will sell Nike athletic t-shirts.
For instance, SanMar exclusively sells Carhartt apparel. So if a customer requests Carhartt jackets, you'll use SanMar to purchase them in bulk.
For Nike t-shirts, you'd probably want to look toward SanMar as well.
Need help? You can see which brands the wholesalers sell below.
A big advantage to using a wholesaler to purchase bulk t-shirts? You'll have access to these popular name brands at a much lower cost than you'd think.
Speed and ease
Buying dozens of t-shirts in a store would be slow, clumsy, and prone to error.
Most wholesalers are able to ship within 2 days inside the continental US, and some offer even faster service. Others offer in-warehouse pickup options for print shops.
Wholesalers make it much easier to do business by reducing the turnaround time that printers face: they can easily procure large quantities of t-shirts and other merchandise
You can also use screen printing management software to purchase t-shirts online.
Relabeling
Wholesale t-shirts allow companies to start their own brands, because print shops can relabel t-shirts and make them seem like a "custom-made" t-shirt!
These shirts, made specifically for print shops and other resellers, often come with a breakaway tag. Print shops remove these tags and then print their own unique neck labels.
This process, called relabeling, makes the t-shirt seem like it was created by that brand.
---
The 4 best wholesale t-shirt distributors
The 4 best wholesale t-shirt distributors are SanMar, AlphaBroder, S&S Activewear and TSC Apparel.
These 4 companies offer an unbeatable level of service, quality, and selection. Most serious screen printing, embroidery, and DTG businesses are already familiar with these wholesalers.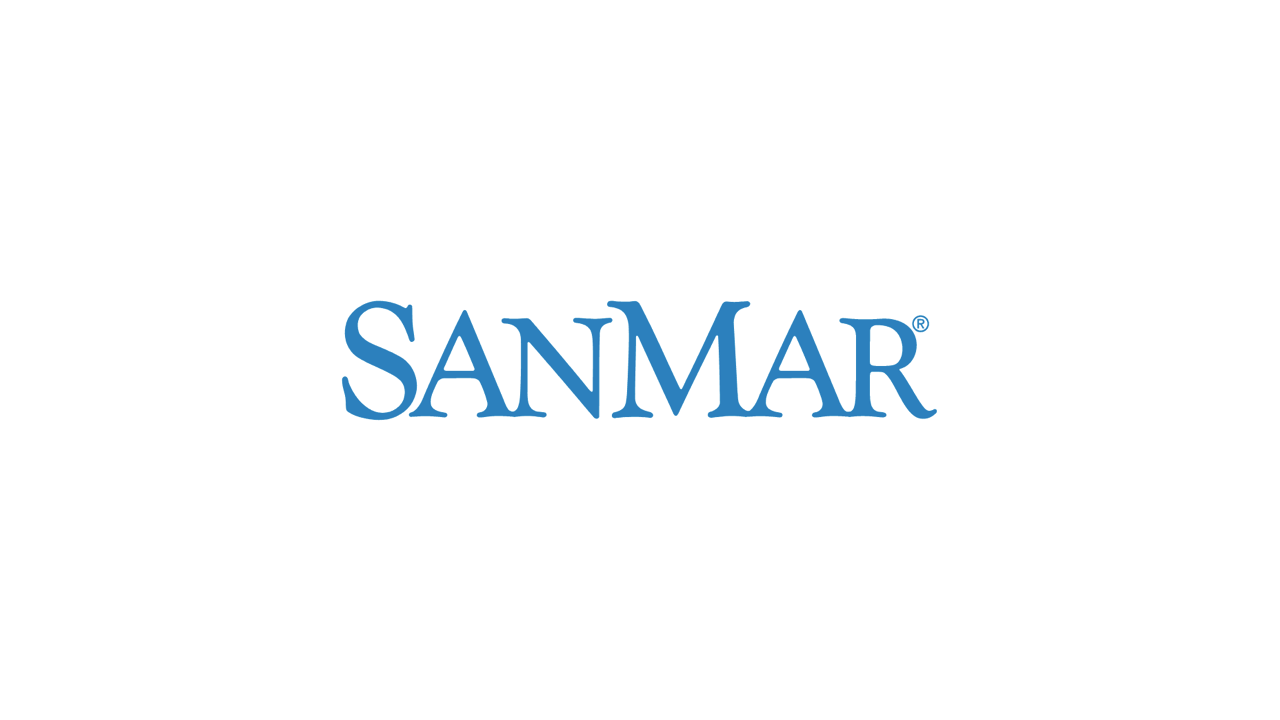 SanMar, based in Seattle, has more than 10 distribution centers and carries major brands from Nike to Champion to North Face and beyond.
SanMar has a powerful online ordering interface. Their service is highly regarded throughout the industry. We interviewed SanMar President Jeremy Lott about the story behind SanMar and how they've adapted to a challenging industry.
Why we like them
SanMar are industry pros that have focused closely on the needs of their customers. In our opinion, SanMar is the industry's Gold Standard for wholesale t-shirt suppliers. They're extremely professional, offer no-nonsense pricing, and have carefully selected the brands that they carry to appeal to the most customers. SanMar's deep inventory and super-fast shipping set the standard.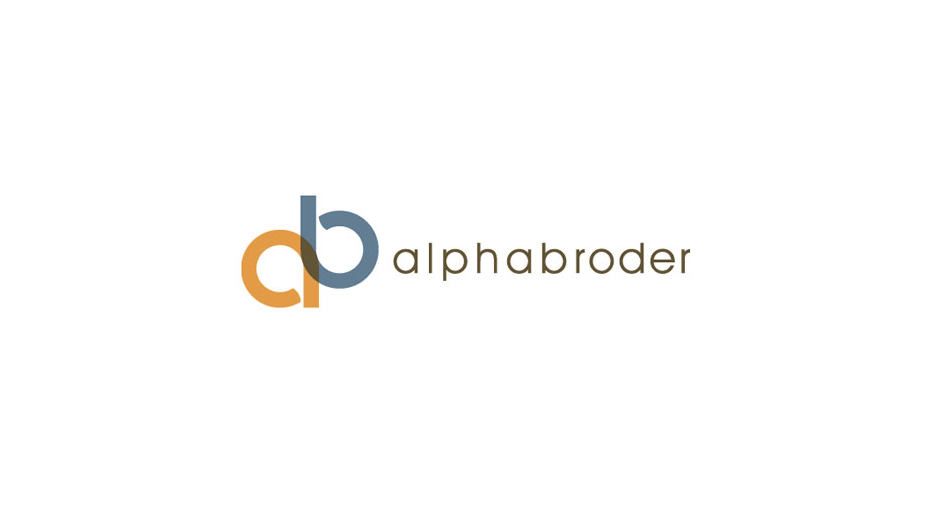 AlphaBroder is actually six different wholesale apparel suppliers that have joined under one umbrella.
This enables AlphaBroder to offer a huge variety of products and services, since each company brings different expertise and infrastructure to the company.
AlphaBroder has 9 distribution centers and carries a huge range of products from t-shirts to sweatpants to promotional products.
Why we like them
AlphaBroder's sheer size and reach makes them an obvious choice for wholesale t-shirts. They cover 96% of the US population with their network and carry everything from top-end fashion tees to low-end low-weight cotton tees. They've been in the game for decades, offer some truly steep discounts and closeout bargains, and have the reach to get almost any quantity of t-shirts for their customers.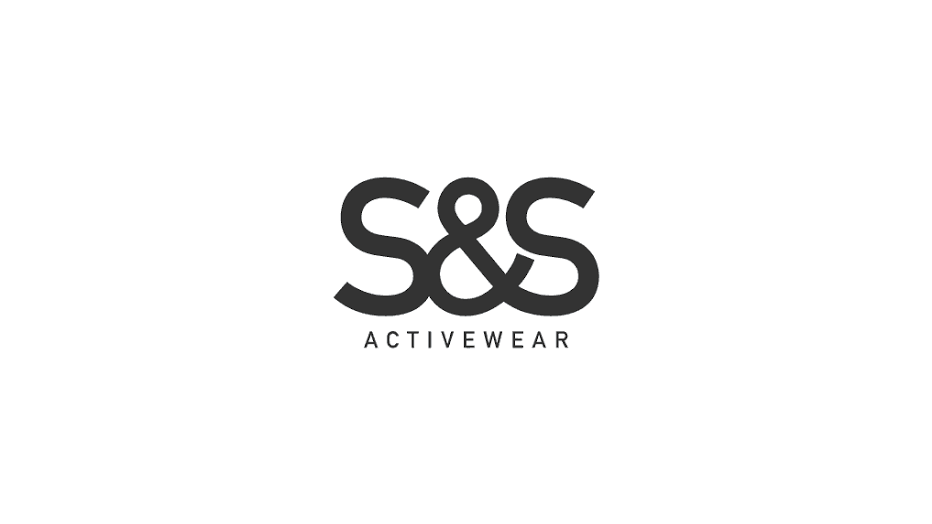 S&S Activewear is a forward-thinking wholesaler. They offer basic, retro, and "right now" styles to fit almost any kind of customer and have a detailed approach to customer service.
S&S Activewear has corporate headquarters in Boilingbrook, IL – so their customer service stretches across all timezones in the US, with representatives available Monday through Friday from 7 AM to 7 PM CST.
Their 6 warehouses have several million square feet of inventory, and they offer 1-day shipping to most of the US.
Why we like them
S&S takes a very hands-on approach to presenting, selling, and servicing the t-shirts they sell. Their Marketing Resources are deep and useful to anyone that buys t-shirts, featuring everything from Fliers and Spec Sheets to tips on how to get more out of S&S. We've been continually impressed by how S&S provides the tools that their customers need to succeed.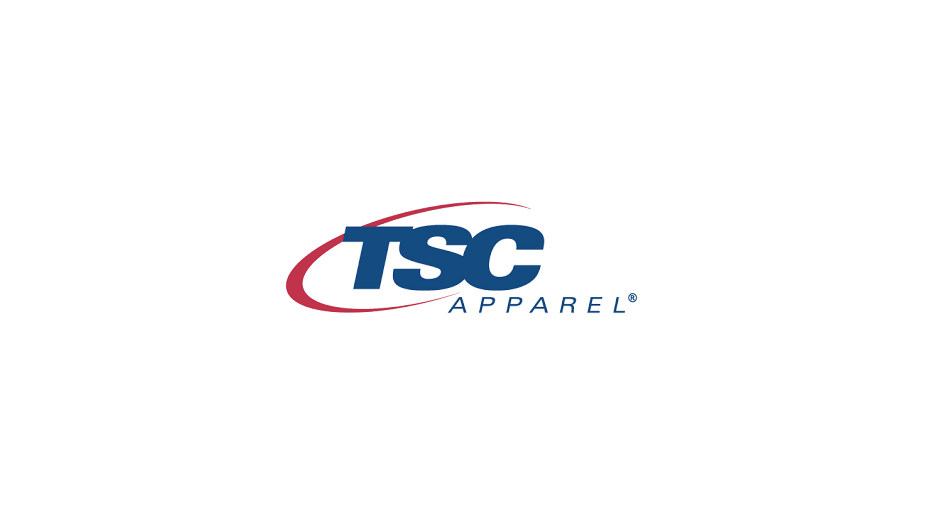 TSC Apparel has a focus on athletic apparel that's made them an industry leader. They've focused on providing top-notch service to screen print shops since 1976, starting with locations in North Carolina, California, and Ohio and expanding from there.
They currently have 6 warehouses across the US.
Why we like them
With their broad selection and fast shipping, TSC Apparel has set themselves apart by offering apparel that caters to team sports. This means they've become experts at uniforms and other specialty items like hats.
Athletic apparel is a very lucrative market, and TSC has built a business on supplying the needs of customers that provide a lot of value to their communities, schools, and local businesses. They've been in the athletic apparel game since its inception!
Additionally, TSC's Club TSC program offers rebates, special pricing and other perks for frequent purchasers.
---
How to qualify to buy wholesale t-shirts
If you're new to buying wholesale t-shirts, you may be a little confused by what you'll need.
You can't just log in to a wholesale t-shirt website and buy t-shirts with your credit card. You'll need some legal documents!
Depending on where you live and who you want to order t-shirts from, the requirements will vary. Luckily, the wholesalers we've listed have tools and resources that make buying t-shirts easy and fast.
The primary reason you'll need to qualify to buy wholesale t-shirts involves (you guessed it) taxes.
Multi-state retail licenses & tax certificates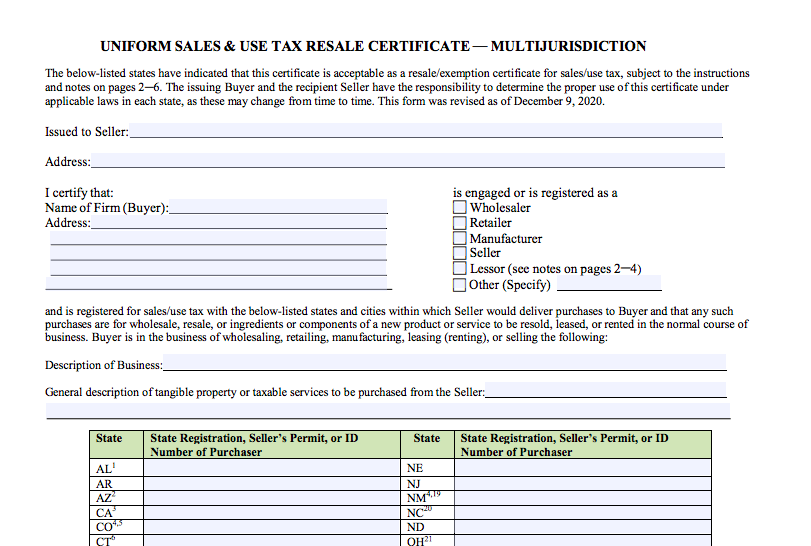 Multi-state retail licenses allow you to conduct business across state lines. T-shirt wholesalers use these forms firstly to limit their tax liability and secondly to determine if you're a legitimate business.
If the state you live in collects sales tax, you will need a tax certificate or sales tax license to buy and sell wholesale t-shirts. This document typically forces you to be responsible for collecting sales tax, not the wholesaler.
36 states have teamed up to simplify this process. You can see resources to help you determine what kind of tax certificate you'll need here.
Resources to help you
Confused? Don't be – the wholesalers will make it easy!
SanMar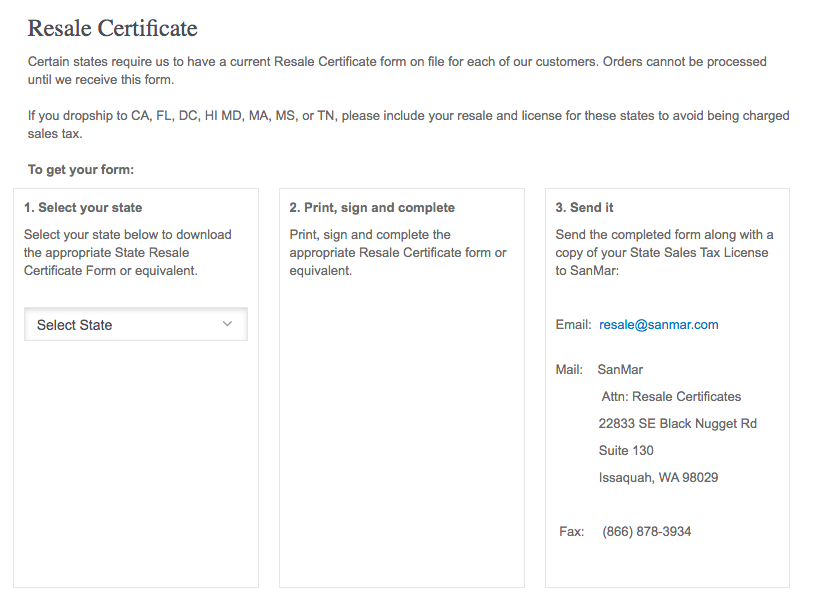 SanMar made it simple to get a resale certificate, since they require it for all purchases.
You simply select the state you're from, print and sign the documents, and send them to SanMar.
Here's SanMar's help for getting a resale certificate.
AlphaBroder
AlphaBroder may sell wholesale t-shirts without a reseller's license and tax certificate in some circumstances.
AlphaBroder's requirements are less strict, since they offer a contract decorator program.
You can get help signing up for AlphaBroder here.
S&S Activewear
S&S Activewear offers some limited wholesale t-shirts to customers without a reseller's license and tax certificate.
However, to access the majority of their inventory and get the best prices, you'll still need the correct licenses and tax forms for your state.
Get more info from S&S Activewear here.
TSC Apparel
You will need the correct licenses and tax documents for your state to purchase wholesale from TSC Apparel.
TSC Apparel offers comprehensive help with getting your multi-state retail license on their sign-up page.
How to know if a t-shirt wholesaler is legitimate
If you don't need a retail license or tax certificate to buy "wholesale" t-shirts from a website that claims to be a t-shirt wholesaler, beware!
Many businesses buy direct from wholesalers, apply a markup, and then re-sell those t-shirts.
If you're searching for wholesale t-shirts, you'll find articles that list hundreds of t-shirt wholesalers. The truth is that only a handful of them are legitimate wholesalers. Many others are shell brands or imitators. They may sell you low-quality, re-branded, fraudulent, or even rejected products!
If a deal on wholesale t-shirts seems too good to be true, it probably is!
---
How to get free shipping on wholesale t-shirts
To get free shipping on wholesale t-shirts, you will need to meet the wholesaler's minimum order quantity. Most wholesalers offer free or discounted shipping if you order enough t-shirts to meet a certain price point.
Why you want free shipping
Shipping costs are a profit-killer for printers. You may pay up to 10% of the cost of the t-shirts…just for shipping.
Always try to meet the minimum order quantity to get free shipping, even if that means batching several orders together.
Get free shipping from SanMar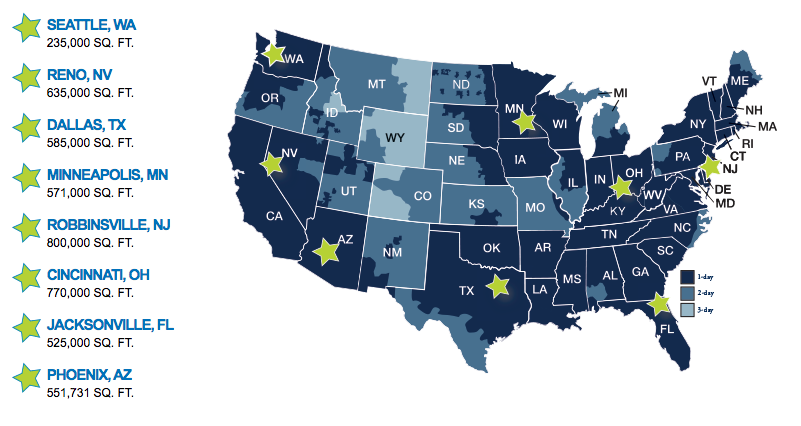 To get free shipping from SanMar, you must order $200 or more.
SanMar does not have a minimum order quantity, but they do have a minimum price to get free shipping.
Get free shipping from AlphaBroder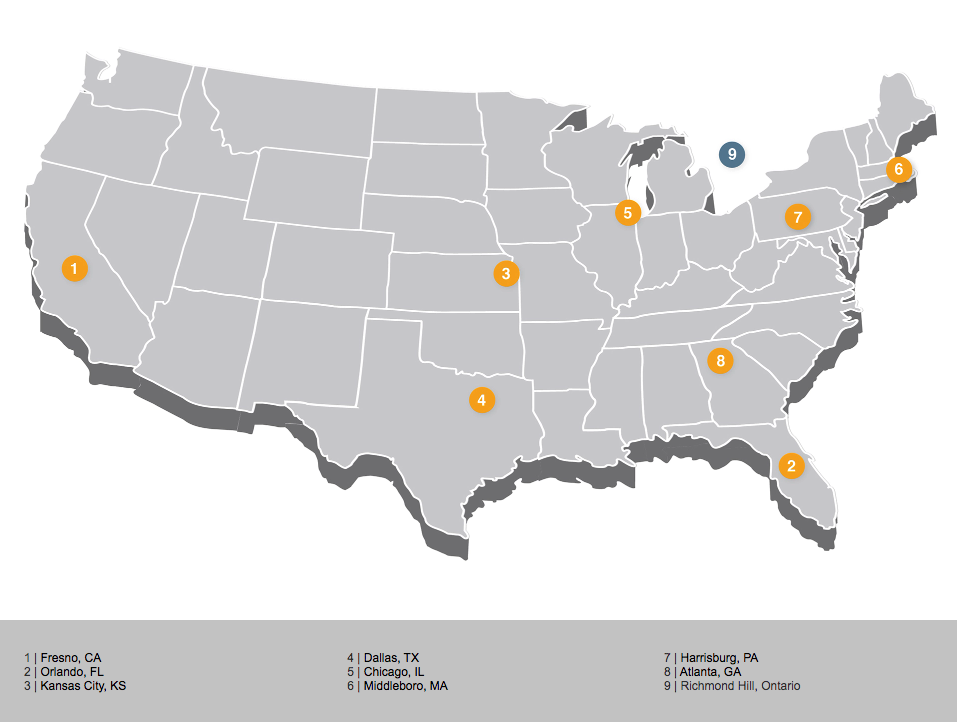 AlphaBroder offers a free freight promotion on all orders over $150. However, it's worth noting that there are a lot of exceptions and discounts on common items that make them exempt from free shipping.
But we have a great tip to get a discount from AlphaBroder!
Use AlphaBroder's Free Freight Compare button during Checkout to compare their sale and list prices. Sometimes you will actually save money by paying list price and shipping costs. This may seem counter-intuitive, so check out the video below to research further.
Thanks to Elevation Sign and Print for this tip.
Get free shipping from S&S Activewear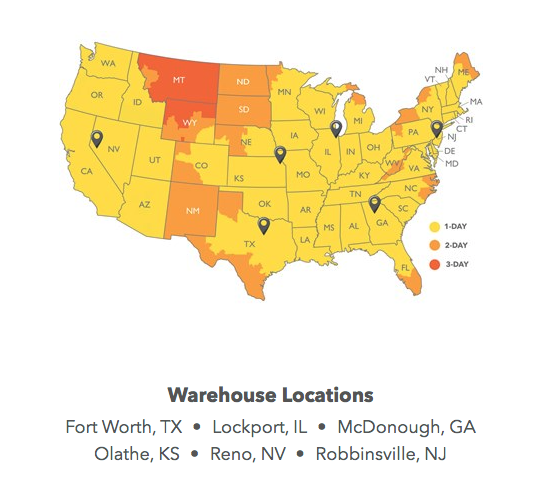 S&S Activewear offers free shipping for orders placed online that are $200 or more.
Get free shipping from TSC Apparel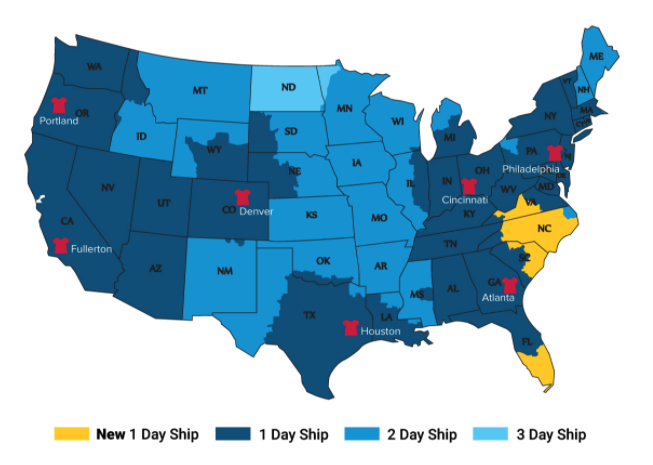 TSC Apparel offers free shipping on orders that are $200 or more.
They exclude sale items, white tees and Augusta Sportswear products. Shipping charges may be applied to non-qualifying items.
---
Brands that SanMar carries
SanMar carries* the following brands:
Port Authority
Port & Company
Sport-Tek
Red House
District
CornerStone
Nike
Nike Limited Edition
TravisMathew
OGIO
OGIO Endurance
New Era
The North Face
Cotopaxi
Eddie Bauer
Carhartt
Red Kap
Bulwark
Allmade
Alternative Apparel
BELLA+CANVAS
Next Level
Hanes
Champion
Jerzees
Anvil
Comfort Colors
American Apparel
Gildan
Rabbit Skins
Russell Outdoors
*Updated February 2021
Brands that S&S Activewear carries
S&S Activewear carries* the following brands:
47 Brand
adidas
All Sport
Alleson Athletic
Alpine Fleece
Alternative
ALSTYLE
American Apparel
American Needle
Anvil
Atlantis Headwear
Augusta Sportswear
Badger
Bayside
BELLA + CANVAS
Blue 84
Boxercraft
Brookson Bay
Bulwark
Burnside
C2 Sport
Calvin Klein
Cap America
Carmel Towel Company
Champion
Chef Designs
Code Five
Colorado Clothing
Columbia
Comfort Colors
ComfortWash
Dickies
Doggie Skins
DRI DUCK
Dyenomite
FeatherLite
Flexfit
Fortress
Fruit of the Loom
Gaiter King
Gildan
Hanes
Hardware
Helen Jon
Hilton
Horace Small
Imperial
Independent Trading Co.
IZOD
J. America
JERZEES
Just My Size
Kati
Kishigo
LAT
Lee
Legacy
Liberty Bags
Maui and Sons
Mega Cap
MV Sport
Next Level
OAD
Oakley
Outdoor Cap
PRIM + PREUX
Puma
Q-Tees
Quikflip
Rabbit Skins
Rawlings
Red Kap
Richardson
Russell Athletic
Sierra Pacific
SOCCO
Sportsman
Stormtech
Sublivie
The Game
The Stadium Chair
Tommy Hilfiger
Towels Plus
Valucap
Van Heusen
Weatherproof
YP Classics
Limited Edition
adidas
Champion
Helen Jon
PUMA
*Updated Feburary 2021
Brands that AlphaBroder carries
AlphaBroder carries* the following brands:
A4
Adams
All Sport
Alpine Fleece
Alstyle
Alternative
American Apparel
Anvil
Artisan Collection by Reprime
Augusta Drop Ship
Augusta Sportswear
Authentic Pigment
Backpacker
BAGedge
Bayside
Beimar Drop Ship
Bella + Canvas
Berne
Big Accessories
Bright Shield
Burnside
Carmel Towel Company
Champion
Code Five
Columbia
Comfort Colors
ComfortWash by Hanes
Core 365
Devon & Jones
Dickies
Doggie Skins
Dri Duck
econscious
Extreme
Fahrenheit
Flexfit
Fortress
Fruit of the Loom
Gemline
Gildan
Hall of Fame
Hanes
Hardware
Harriton
Headsweats
Holloway
Igloo
J America
Jerzees
Just Hoods By AWDis
Kanata Blanket
Lane Seven
LAT
Liberty Bags
Marmot
Nautica
Next Level
North End
OAD
Pro Towels
Puma Golf
Puma Sport
Rabbit Skins
Rawlings Drop Ship
Shaka Wear Drop Ship
Simplex Apparel Drop Ship
Spyder
StarTee Drop Ship
Sublivie
Team 365
Threadfast Apparel
Tie-Dye
Top Of The World
Towels Plus
UltraClub
Under Armour
Under Armour SuperSale
US Blanks
Yupoong

*Updated February 2021
Brands that TSC Apparel carries
TSC Apparel carries* the following brands:
Tultex
Tultex Premium
24/7 Lifestyle
A4
Adams
American Apparel
Anvil
Augusta
Bayside
Bella+Canvas
Bright Shield
Burnside
Carmel Towels
Code Five
Colortone
Comfort Colors
Dickies Medical
Dickies Occupational
Doggie Skins
Dri-Duck
Dunbrooke
Dyenomite
Ei-Lo
Fahrenheit
Flexfit
Fortress
Fruit of the Loom
Gildan
Hardware
Hilton
Holloway
In Your Face
J. America
Jerzees
Jonathan Corey
Just Hoods by AWDis
LAT
Liberty Bags
M&O
Next Level Apparel
OAD
Ouray
Pacific Headwear
Paragon
Prim & Preux
Rabbit Skins
Stadium Chair
Sublivie
Top of the World
US Blanks
Van Heusen
Willow Pointe
Yupoong