Jon Weiss is one of screen printing's true innovators. His contract print shop, New Buffalo Shirt Factory, made real innovations and contributions in high-volume contract screen printing.
It's not hyperbole to call Jon legendary. He's embodies a generation of hard-won progress in the custom apparel industry.
The list of achievements is stunning – and this just barely scratches the surface of Jon's storied career:
Co-inventor of simulated process screen printing with Dave Gardner

Ran New Buffalo Shirt Factory, producing 3,000,000 prints a month

Facilities in New York and Honduras

Printed for the Chicago Bulls during their glory days

Worked with Don Newman to do R&D crafting industry standard Newman roller frames

Won Screen Printer of the Year in 1994 when Screen Printing magazine had a circulation of 1,500,000 readers

Sold his business to Gildan

Managed nearly 1,000 employees

Printed for a dream team of clients including

Nike

Adidas

Disney

The Rolling Stones

The NFL

The NBA
Major collegiate licenses
Harley Davidson
Bruce sat down with Jon for a candid conversation recounting a lifetime of entrepreneurship. Taking risks, winning big clients, painstaking R&D to perfect his craft, the ups-and-downs of the Great Recession – Jon dives deep into a story that any contract printer (and print shop owner) will love.
"If you don't like risk, go work for somebody. If you like risk, go work for yourself."
So how do you get big clients for contract printing? How do you build a multinational screen printing business? Jon Weiss told us how it all happened.
---
The glory days: Selling 287,000 shirts in a week
From 1991 to 1993, the Chicago Bulls dominated the NBA. Led by the stylish Michael Jordan, the Bulls were a merchandising juggernaut.
"This was the three-peat year. Everybody wore the World Champion white tees. Except Michael Jordan. He wore my shirt. That week we sold 287,000 shirts."
If you were around during the early 1990s, there's a 100% chance you saw (or wore) a shirt that Jon Weiss helped produce. The distinctly illustrated caricatures, bright colors, intricate lettering and powerful branding stood out in a sea of banality. Now, they're vintage collector t-shirts that fetch high prices.
At their peak during the early 90s, New Buffalo Shirt Factory was pumping out more than $56,000,000 a year in high-end licensed custom apparel. They grew to 27 automatic presses in New York state, with an additional 15 in their Honduras facility later. The business experienced such explosive growth during the early 90s that his production line could barely keep up with demand.
Why it matters: When you think "early 90s screen printed shirt," you're thinking of the style that Jon's shop created.
Explosive growth, explosive risk. Don't like risk? Work for someone else.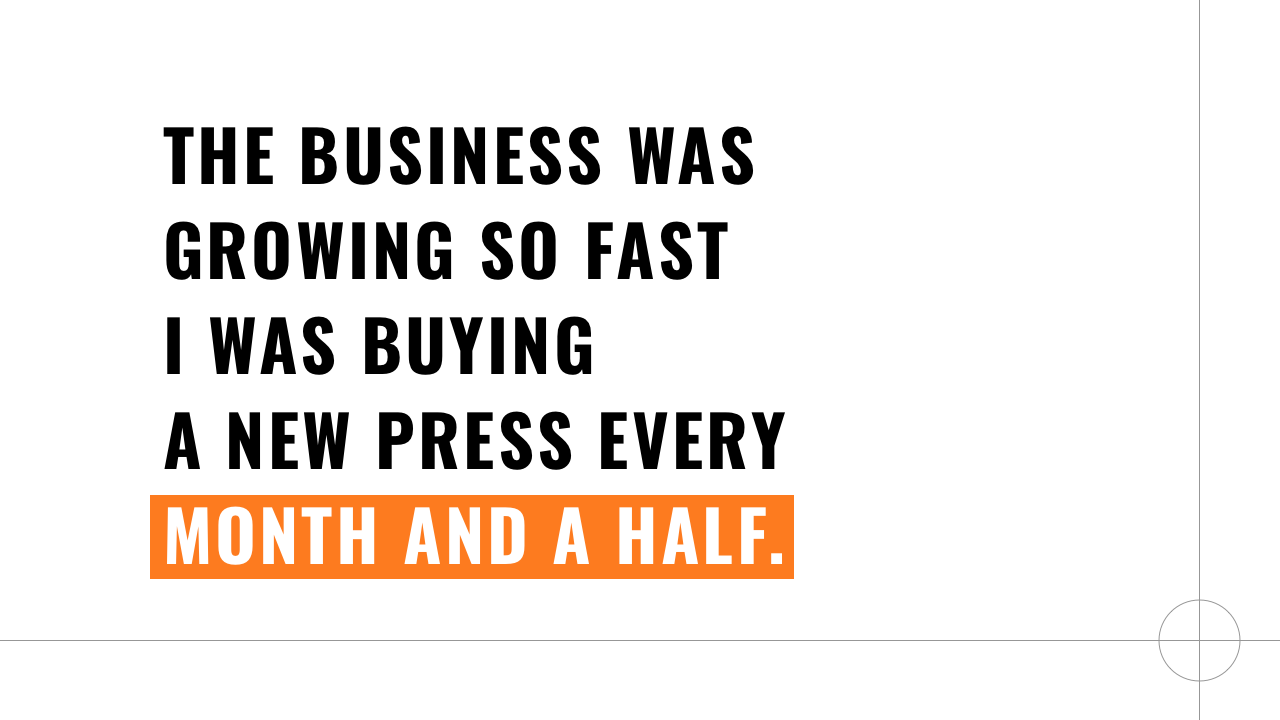 Jon Weiss is a rare breed: the die-hard entrepreneur. Risk is a part of every business, and Jon has stared down his fair share of risky ventures. From opening a facility in Honduras during the height of the Great Recession to selling his business to Gildan, it's obvious that Jon has an appetite for risk.
"How did it happen? Always personally financed with a bank, a single signature, lots of risk."
The key to Jon's ability to handle risk is because Jon knew that he could always find a solution to a problem. He didn't approach potential deals with anxiety about how to execute it – he just went for it, and would figure out the details later.
"I'm an entrepreneur, I don't think too much. I jump and worry about how to make it work later."
Jon is honest about the role of luck in his life. Time and time again, Jon has faced challenges that he resolved by pushing forward and staying optimistic.
Consider: at the height of the Great Recession, Jon was opening his Honduras facility.
It was terrible timing. Jon had teamed up with the CEO of Anvil to build a single vertical solution for their big clients: Disney, Nike, Adidas. Then, unexpectedly, Disney jumped ship to Children's Place when they pivoted away from retail sales.
"I lost $11M in business during a 90 day process. I got very lucky because I built a 100,000 square foot facility without a client! But Children's Place went bad on Disney. Disney wound up coming back. It was just a stroke of luck!"
The Lennon & McCartney of screen printing: Dave Gardner and Jon Weiss
Dave Gardner and Jon Weiss have a storied history.
Gardner, a formidable artist, developed a keen understanding of how ink opacity and underbases can interact to create powerful and vibrant prints. His process-based approach led to the dawn of simulated process screen printing – still an elite tier of screen printing that requires technical prowess, experience, and an artistic eye for quality.
---
Continued Reading
Why are 3D Emblem's iconic Harley Davidson t-shirts worth so much? They're among the most expensive vintage t-shirts because few survive to this day. Collectors love the high-color prints, vintage illustrated art, and nostalgic aesthetic. The shirt pictured below was bidding at $155.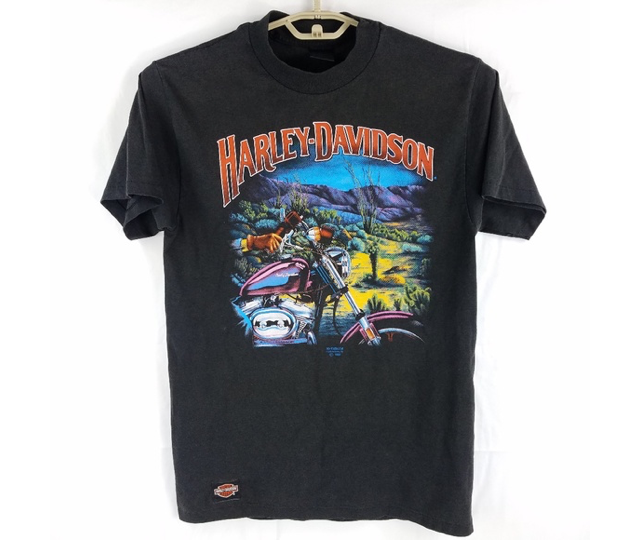 ---
By 1988, Weiss had been aware of Gardner's work. Dave Gardner called his work at the time "oil paintings on shirts."
By chance, Jon was an avid Harley Davidson rider. He'd printed merchandise for Harley Davidson before they locked down their licensing in 1982. There were other screen printers producing incredible colorful prints that Jon couldn't hold a candle to – they would up being Dave Gardner's work.
One day, Jon got a call at his shop.
He didn't know who it was on the other line, but they had a serious demeanor and were asking very pointed questions: "I'm a retired screen printing artist looking for some work. You're one of few in town with an automatic press. I've worked in Ft. Worth and Wisconsin."
That rang bells in Jon's head…hey, wait, that's where the major licensed screen printers are!…so Jon asked the caller's name.
He replied, "I'm Dave Gardner."
Jon looked down at the Dave Gardner Harley Davidson t-shirt he was wearing. He was totally floored. He knew, no matter what, he had to get Dave's talent into his shop.
Jon couldn't afford Dave Gardner – so he borrowed money to get Dave Gardner's talent. It was worth every penny.
Making a contribution: the birth of simulated process screen printing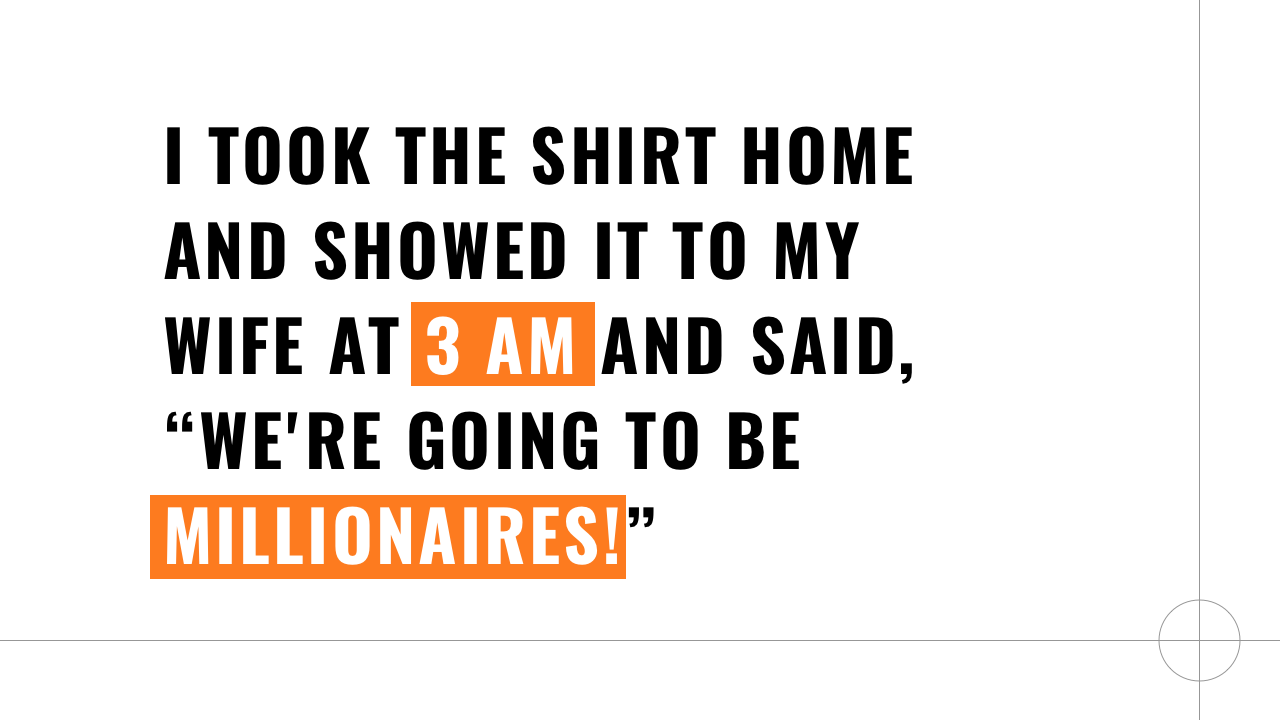 After that fateful phone call with Dave Gardner, it was time to take a risk.
Jon had no licenses. He had no major contracts. But he knew what to do: pitch one of Dave's incredible prints to the Oakland Raiders.
---
Continued reading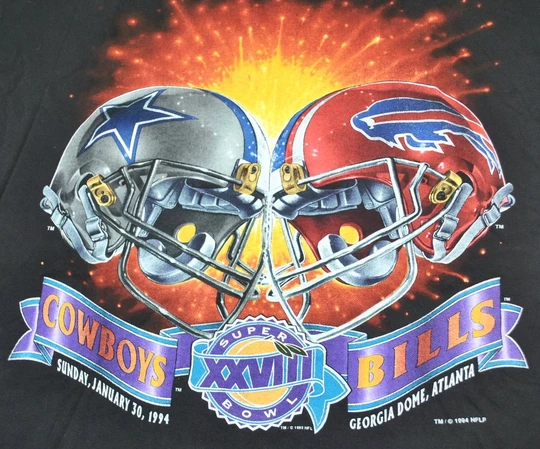 Steve Duccilli recounted the history of simulated process color screen printing in Screen Printing magazine's 2018 Innovation Issue.
Combining Dave Gardner's firsthand account of creating full-color screen printing with beautiful photographs of Gardner's work, this article reveals the rich history behind an art form that's taken for granted: The Dawn of Simulated Process Color.
---
After airbrushing a picture of himself and spending 40+ hours on a single separation, Dave's Oakland Raiders design was laughed out of the room when Jon pitched it to NFL. But someone told Jon to show it to the creative department – and that wound up being the start of an amazing relationship with the NFL.
Gardner had a slavish devotion to realizing his vision, spending 40+ hours on a single separation. No one had done what Gardner did – likely because it was too difficult, too time-consuming, and even considered impossible with the technology at the time.
Gardner's artistic and technical ability combined with Jon's production management and sales skills to create an unstoppable team. Jon developed a rigorous ink system and boosted the efficiency of the shop to keep up with the complicated demands that simulated process screen printing places on a business.
"When Dave came to me, we did 300 shirts an hour. […] I got it up to 800 shirts an hour. It was my understanding of the industry of the process and Dave's understanding of the creative and separation process that made this team."
Setup, break down and preparation became the name of the game at New Buffalo Shirt Factory. When you're printing dozens of runs of complicated artwork with lots of screens, you've got to dial in every aspect of your operation. Particularly when you're a contract printer whose prices are dictated to you by your big clients: "Nike doesn't ask what the price is going to be. They tell you."
Jon was even involved in the development of Newman roller frames, an industry-leading screen printing technology. He did extensive research & development at New Buffalo Shirt Factory, rigorously testing the limits of Don Newman's unique screen design.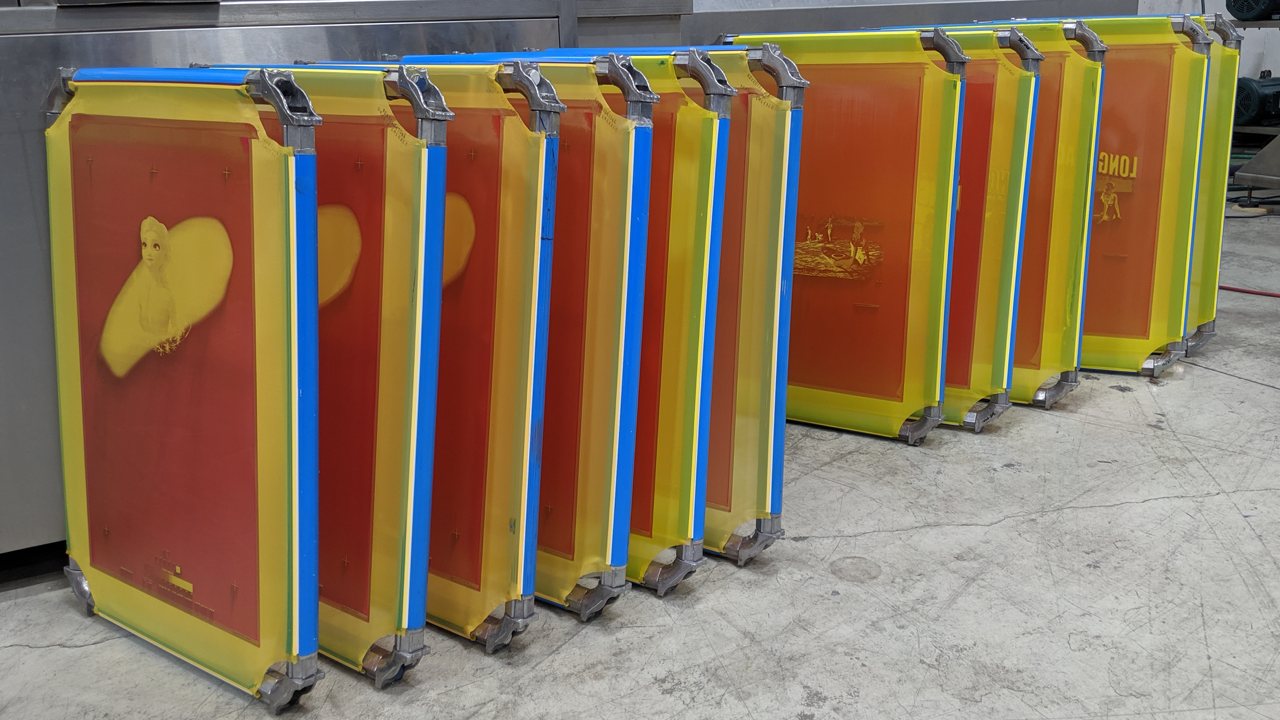 From crafting an industry where there wasn't one (high color prints for sports) to developing technology, the high-volume demands that New Buffalo Shirt Factory were under led to innovation-by-necessity.
From college football and the NFL to The Rolling Stones: music merch
By 1996, simulated process screen printing had become a commodity.
New Buffalo Shirt Factory may have mastered (and even invented) the craft. But the demand for the style was astronomical. Every major merchandiser wanted a taste of the success Jon had enjoyed.
It was time for the music merchandisers to make their move. One day in 1996, Jon gets one of the best cold calls he's ever had: The Rolling Stones.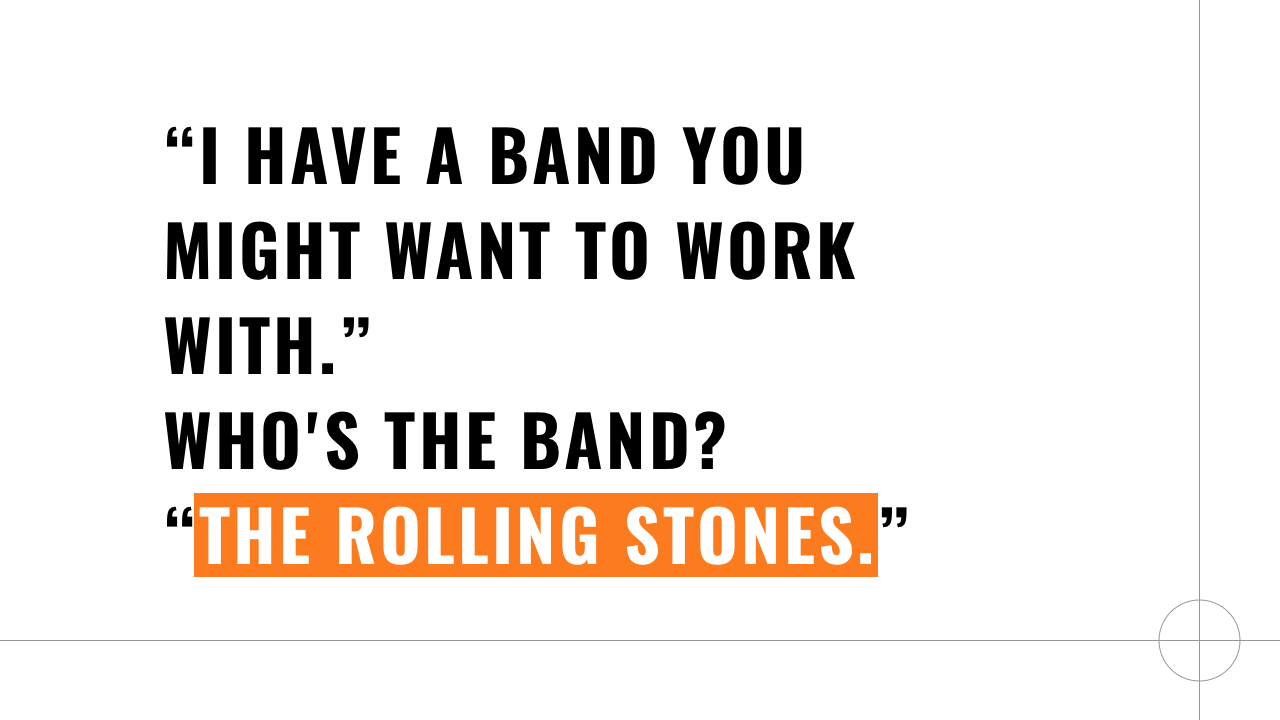 Jon spent years doing on-site screen printing for massive music tours, breaking ground in an industry that was shifting from record sales to merchandising.
He told us (off camera) that they would literally travel in a tractor trailer with an entire print shop, print thousands of shirts during the night before the concert, generate $250,000+ in revenue a night, and hop to the next town to do it all over again. Jon did at least 7 tours with The Rolling Stones, and his list of music clients is too long to list here.
"I was a rock-and-roll guy. My life was never complete without rock-and-roll."
Now, custom printed merchandise and the touring music industry go together like bread and butter.
This wasn't always the case, and New Buffalo Shirt Factory led the charge in developing ways to print custom tees for each and every date on a band's nationwide tour.
It's no longer unusual to see high-priced t-shirts (The Rolling Stones sell their shirts for more than $50!) that have been custom printed for that single event. Jon's company demonstrated to the industry that merchandising was a model to emulate.
Selling New Buffalo Shirt Factory to Gildan
Selling New Buffalo Shirt Factory to Gildan let Jon learn an incredible amount. It wasn't just a prudent business decision – it was a pricing decision.
Just like we've discussed at length, pricing your work is a real challenge. Screen printers have a hard time getting a grasp on their true costs since they fluctuate and vary from job to job. A company like Gildan doesn't guess – they employ an army of engineers to get down to the nitty-gritty of print costs.
"I don't believe screen printers have enough info to understand what their true costs are. I had a great opportunity because I sold to Gildan and worked with some of the best production engineers in the world to dive deep and understand costs. That reinforced what I knew. I knew I could print, with labor costs, at $1.80."
Jon's Honduras facility leveraged lower wages to reduce costs. But it wasn't so simple as lowering labor costs to lower print costs. Utilities in Honduras wound up being 5x what they were in New York. The timing of the facility's opening coincided with the Great Depression and a massive spike in cotton futures.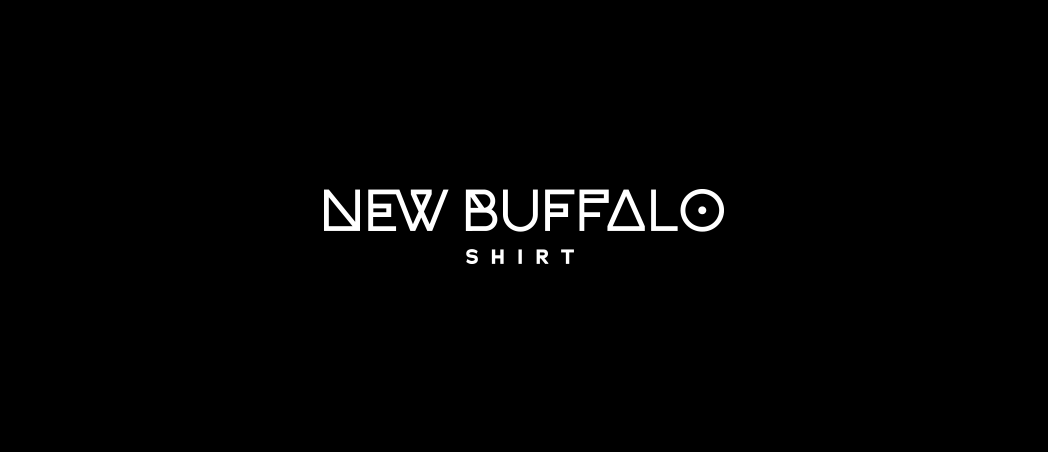 Gildan offered resources, knowledge, and capital to help Jon transition out of the business. Now, he's reinvented himself and his brand as New Buffalo Shirt. No longer a factory, his boutique storefront serves a totally different clientele than his contract printing business did.
Now, Jon offers high-end printing to customers that aren't focused on pennies. They print "desert island shirts" – the kind you'd wear no matter what, because you love it that much.
What's coming next: pricing, hybrid printing and commoditization
Jon sees a challenging future ahead for screen print shops. He was candid about how customers considering screen printing to be an afterthought. This industry is totally unique, he says, because customers think they know your costs:
"I don't know another business where my clients know [the raw material] cost. Theoretically, anyone can find out the price [for a shirt] from AlphaBroder. But I don't go into a restaurant and say, 'Well, I know that steak cost $10, or the wine is priced at 2-3x the actual cost, so I want to negotiate.' But in the screen print business, everyone knows your back end cost."
This means, for better or for worse, screen printing is becoming a commodity. Contract printing is becoming less and less lucrative as its value is undermined.
It isn't that Custom Ink are particularly skilled screen printers – in fact, they're not screen printers at all – but they understand how to service their specific customers better than anyone else.
With the advent of truly powerful digital hybrid printing and pod-based DTG printing, the standard of service will become higher. Customers will expect quicker turnaround times. But serving customers – particularly in profitable niches like hi-vis and athletic wear – will still remain the most valuable way to ahead.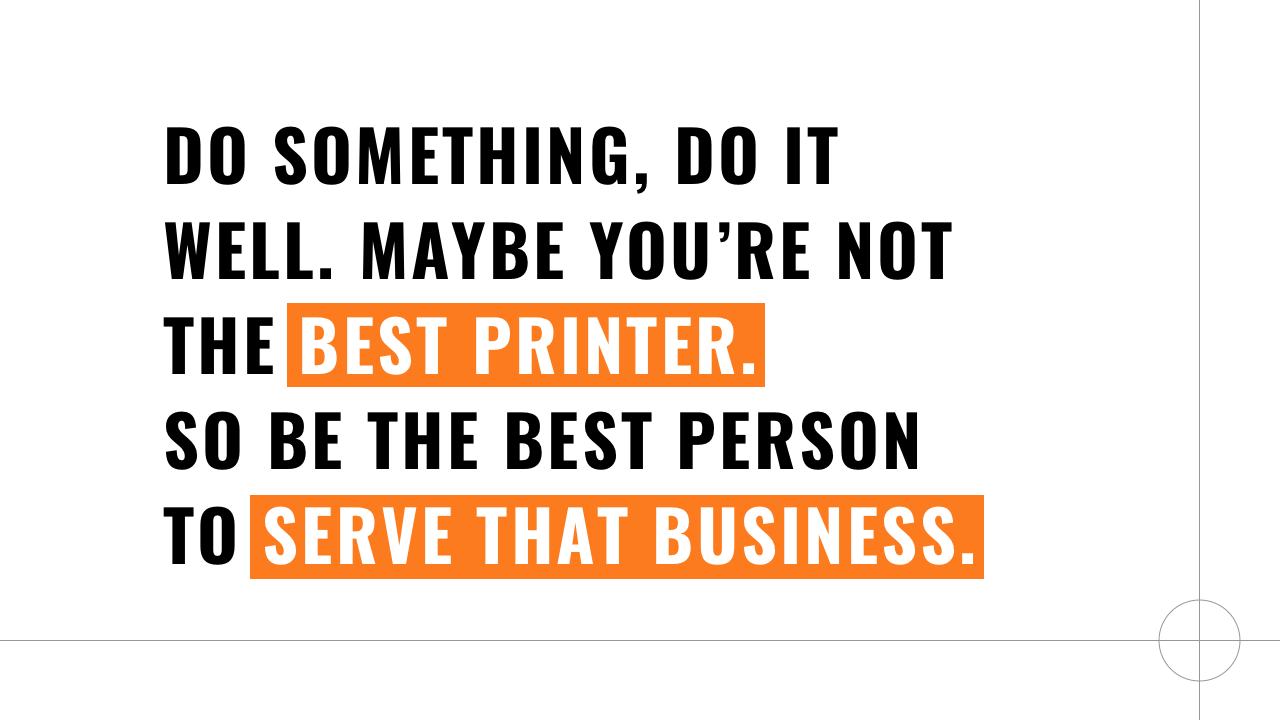 A huge thanks to Jon Weiss for stopping by and taking us through his incredible career as a high-volume contract screen printer.
His entrepreneurial spirit and limitless energy have translated into real value for the entire industry – from developing new types of printing to improving the very technology behind screens – entrepreneurs and fearless doers like Jon push everyone forward.
We're always interviewing industry leaders and experts to share their insights. Check out some of our best interviews: