About The M&R Companies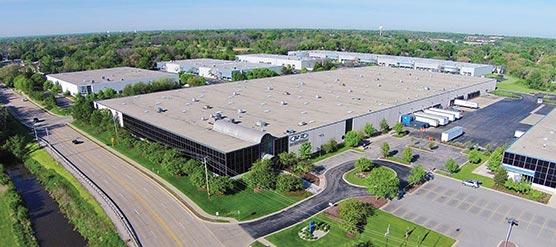 M&R manufactures some of the world's best screen printing presses. Known for the distinctive blue color of their equipment, M&R is an industry leader that crafts world-class custom printing solutions for garment decorators across the globe.
With a 350,000 square foot manufacturing facility in Illinois and more than 30 years in the industry, M&R is a trusted resource for service and repairs as well.
Need help getting in touch with M&R? Whether you need technical support or to order parts and supplies, M&R is just a phone call away. They're known for impeccable customer service and knowledgeable staff with years of experience – so be sure to reach out early and often.
M&R Phone Numbers: Support, Service, Parts and Technical Help
Need to contact M&R for service, questions, or other issues?
Be sure to call during M&R's Customer Service hours: 7:30 AM to 5:00 PM US Central Standard Time.
M&R Printing Equipment Company Headquarters (Illinois) contact info
To contact M&R at their USA headquarters in Illinois:
Address: 440 Medinah Rd., Roselle IL 60172
Phone: 630-858-6101 or toll free at 800-736-6431
Fax: 630-858-6134
If you're calling from outside the US, call M&R at 1-630-858-6134
M&R Parts and Supplies Hotline
For help with parts and supplies, contact M&R via:
Phone: 630-858-6101
Fax: 847-967-2189
Website: https://www.mrprint.com/store
M&R Screen Printing Technical Help Hotline
For advice and help with printing, contact M&R at:
Phone: 800-483-8765
Fax: 630-858-4860
M&R Digital Equipment Support Hotline
For help with M&R digital equipment, contact M&R at:

Phone: 847-410-3500
Outside the US: 1-630-858-6101