What's new: Create, save, and apply commonly used fees to your Quotes and Invoices – and more!
Use percentages or amounts: fees can be saved as a flat $ amount or % of the total, helping you maintain consistency on what you charge
Apply by default, or per invoice: fees can be applied by default or on the fly, helping you stay consistent regarding when you charge
Doesn't affect item quantities: maintain accuracy of your total item quantities – fees are independent from your line items
Easy to track: fees can be exported via Printavo's native Quotes/Invoices export, tracking which fees have been charged
QuickBooks Online Export*: fees are also part of the QuickBooks Online Export functionality in Printavo (note: only available to Standard and Premium tier shops)
See the new fees feature in action below:
📍Where to setup fees: My Account > Invoice Fees
---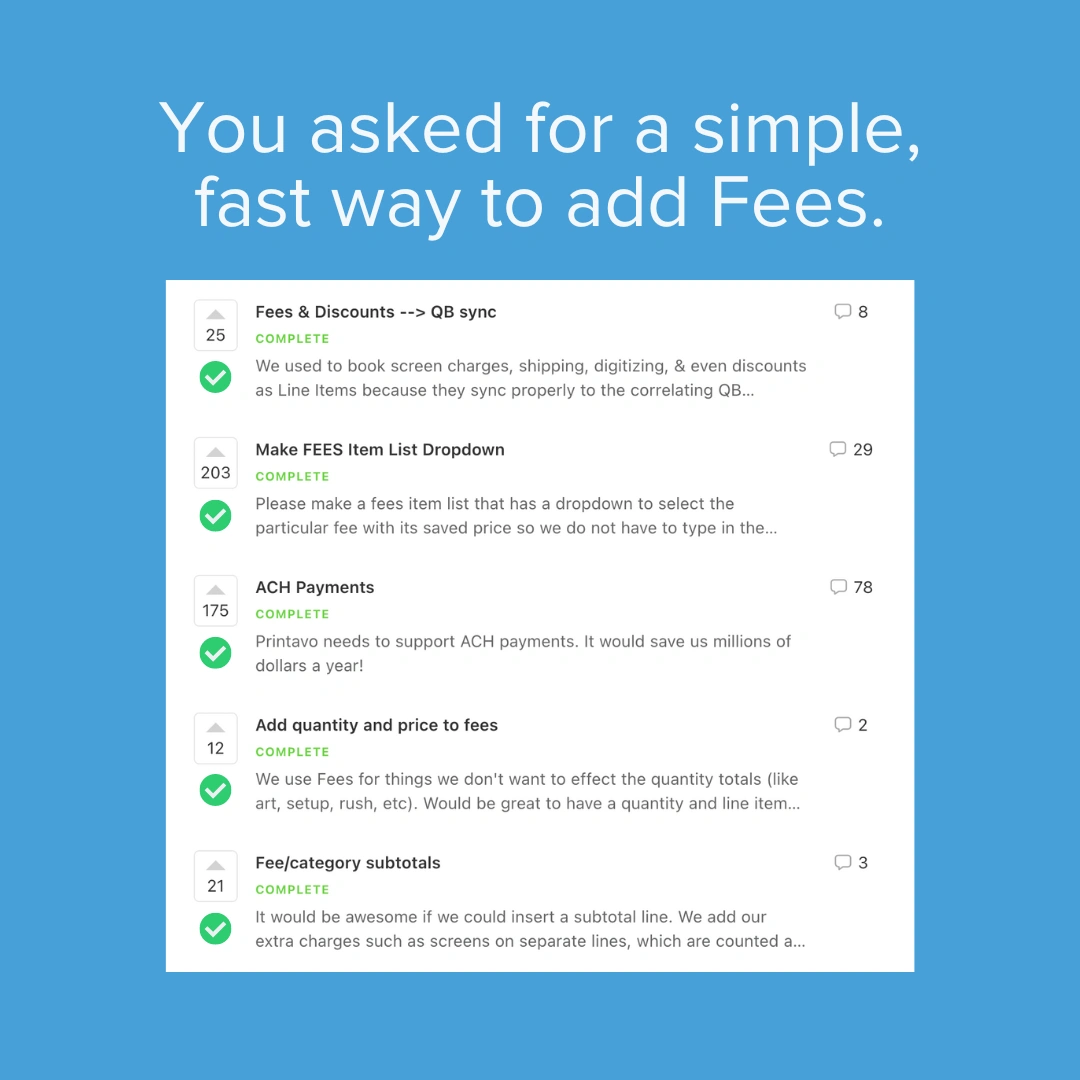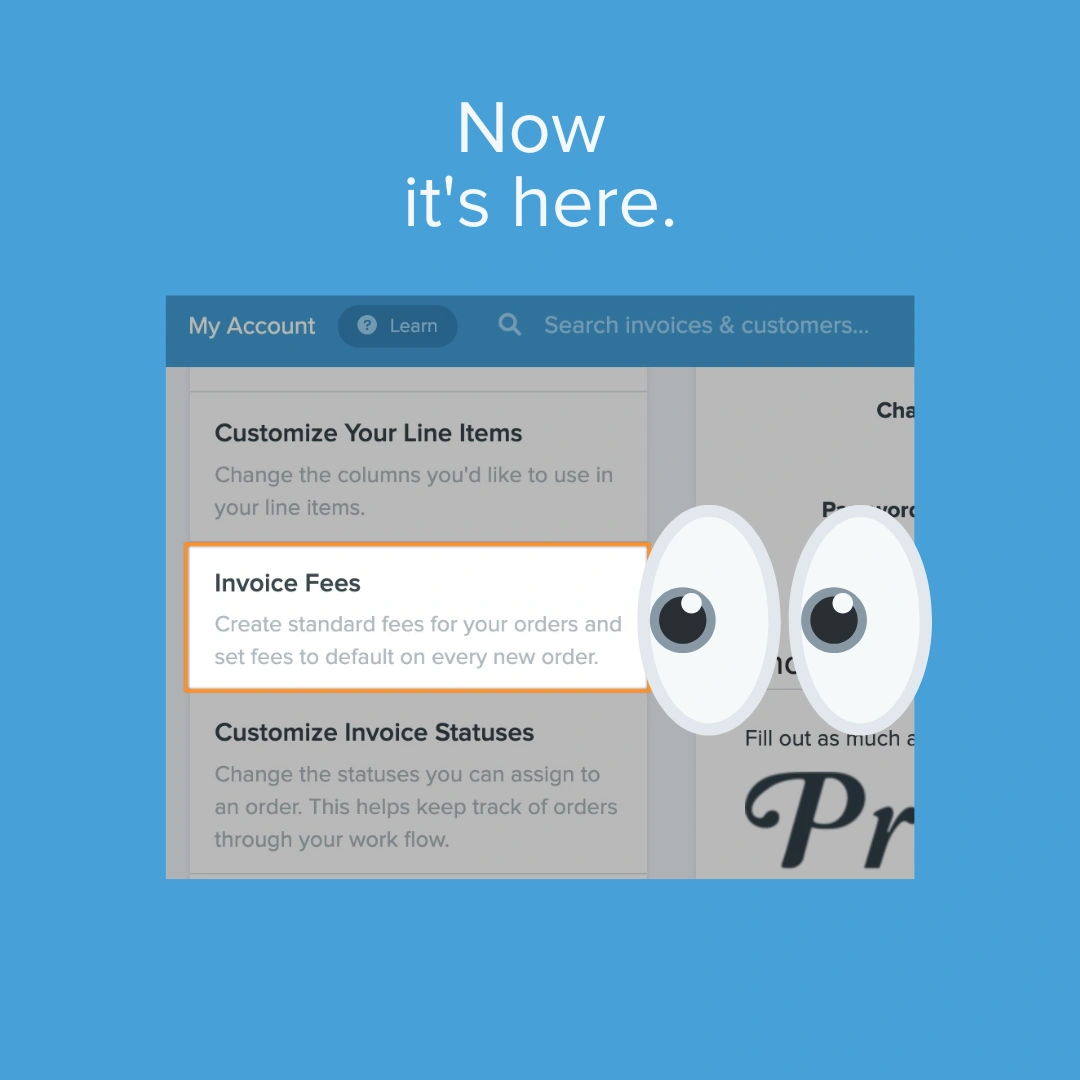 ---
Some Ideas for Using Fees
Fees are a simple, powerful tool for building more accurate Quotes and Invoices.
Here are a few ideas for using fees:
Setup Fees (for example, a $25 screen and staging fee)
Rush Fees (a percentage of the order for faster turnaround)
Art Fees
Shipping Fees (perfect for flat-rate shipping)
Color Change Fees (perhaps $100 to discourage complex jobs)
Digitizing Fees
Plus Size Fees (for example, 2XL sizes)
The Fine Print: Using Percentage-Based Fees
We recommend utilizing percentage-based fees only for Rush Fees or Late Fees.
You should carefully investigate local laws and regulations regarding percentage fees and surcharges for any other purpose. Do not assume you may use surcharges on credit card payments unless it is legal where you operate.
There are very strict rules governing who and how percentage-based fees can be implemented, particularly for credit and debit card surcharges.
Note that ten states prohibit credit card surcharges and convenience fees: California, Colorado, Connecticut, Florida, Kansas, Maine, Massachusetts, New York, Oklahoma and Texas.
Many states use their Secretary of State to convey this information.