Printavo is a cloud-based shop management platform that accelerates business growth by keeping your shop organized, streamlined, and centralized.
We are excited to help transition your shop to Printavo. Based in Chicago, and founded by a screen printer, Printavo has already helped thousands of shops around the world get organized and grow.
Our Training & Implementation program is made of four parts. Each part dives into your business to create a solution for your unique workflow. Then we work to train your team to use Printavo to the fullest.
Ready to grow your screen printing business?
Printavo's Training and Implementation Program is built to make the process faster, easier, and simpler.
Sign Up – Free Trial
Step 1: Discovery & Workflow Analysis
Discovery & Workflow Analysis is a step to learn more about your shop. We will make sure all integrations are ready, customer list is together, payment processor is set up, and pricing matrices are sent over.
After joining a video screen-share, we will want to fully understand your workflow. From quote to approvals to shipping, we will dive into every step and create a diagram for your full team to use. Pending the size of your team and business, this should take 1-2 calls / hours.
Our team then uses this diagram to:
Implement your workflow in Printavo

Import customers

Implement automation

Setup templates

Import pricing matrices
Step 2: Administrator Training & Guidance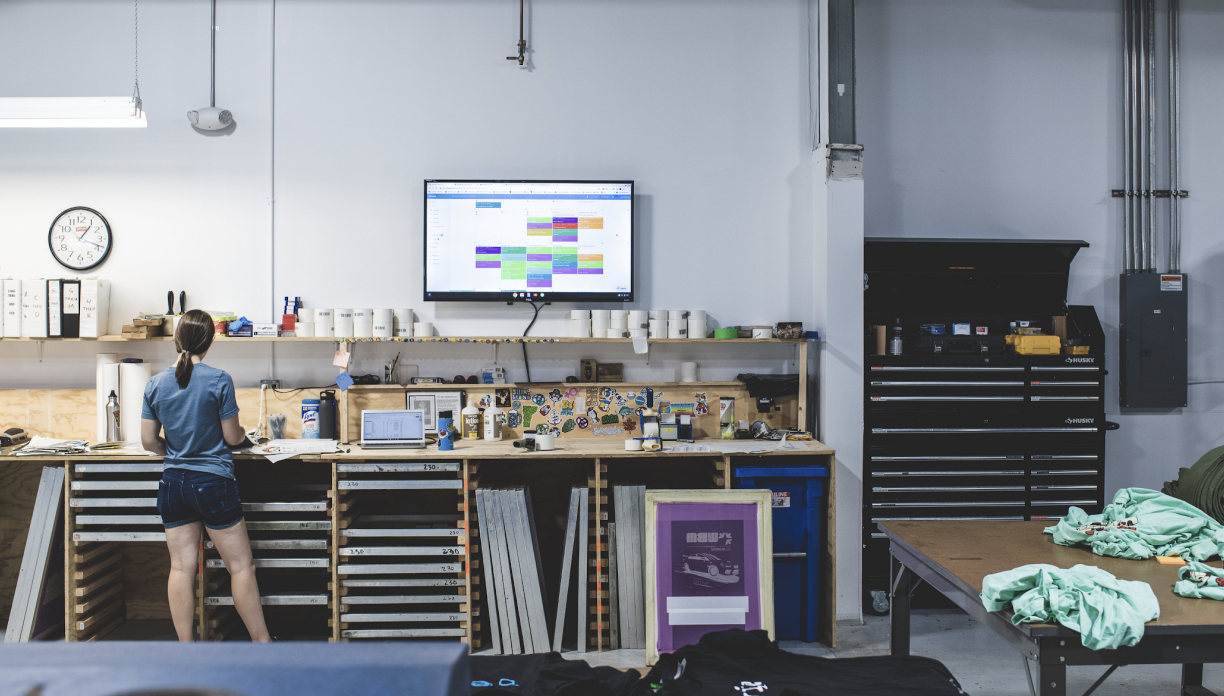 We will review your new Printavo account with your administrative users. It's crucial that you and your team understand how to control Printavo's settings and make changes on the fly. Your new workflow will evolve as your business grows. Making improvements is mission-critical.
If you utilize Printavo Merch, our online-stores platform, we'll spend time showing you how it works. Online stores are a new frontier for boosting sales in shops today.
Most importantly, we begin creating real customers and orders. Your managers will enter jobs while we watch and guide them through Printavo. This builds positive, repeatable habits for your team's transition. Pending the size of your team and business, this should take approximately two to four one-hour calls (or less).
Step 3: Departmental Education
Time to get into the details!
We schedule individual calls with each department. Each call is a video screen-share to make sure everyone can perform their new duties.
We'll show your team the best practices when using Printavo so they're more efficient. Adding automations and using Zapier helps save extra time. Repetition creates positive habits so your team can run at full speed.
We will also recommend computer equipment, tablets, accessories, and more to keep your team on the same page.
Step 4: Graduation & Continued Success
When all departments are trained on your custom process, you are given a document that outlines the process and acts as a "cheat sheet" to your Printavo account.
This will include video links and step-by-step instructions for many of the core processes that have been implemented for your business.
You work with your trainer for a 30 to 60 day window, allowing you to continue to make changes and have additional implementation and training calls.
Finally, your long-term Printavo success manager provides day-to-day help for more challenging process and implementation questions.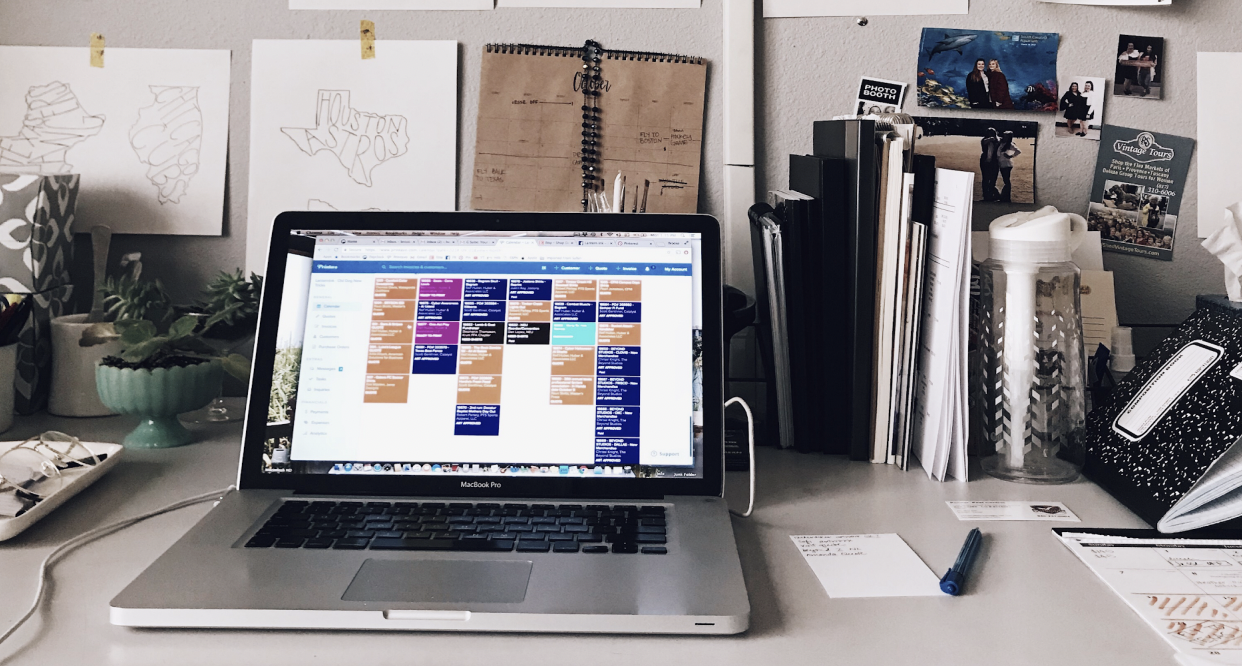 Ready to start your journey with Printavo?
We're here. Contact us at success@printavo.com and let us know you're ready for Training and Implementation.
Use Printavo
---
Printavo has helped thousands of shops across the world streamline their processes, get paid faster, grow their business, and manage their shop from anywhere in the world. We're dedicated to our mission: helping print shops grow and reach their full potential through software, support, and education.
Curious to see who uses Printavo and what their shops are like? Check out our shop tours with some of our amazing partners:
Are you ready to flourish with Printavo? We're ready too. Contact us at success@printavo.com and let's build something amazing.