Software to grow your screen printing business
We've helped 3,000+ print shops of every size from all over the world to get organized and grow.
Request a demo and learn why Printavo is the most trusted software in the industry.
Fast, Easy Approvals
Make approvals magical with Printavo! Keep your quotes and artwork moving (automatically!) so you can spend time where it really matters.
Collect Payments
Get paid online with Printavo! Secure, reliable payments – plus you can save big on processing fees with our ACH option (US only).
Never Lose A Job Again
We help you create an error free print shop. The right people get notified all the way through the job because Printavo is where the work happens.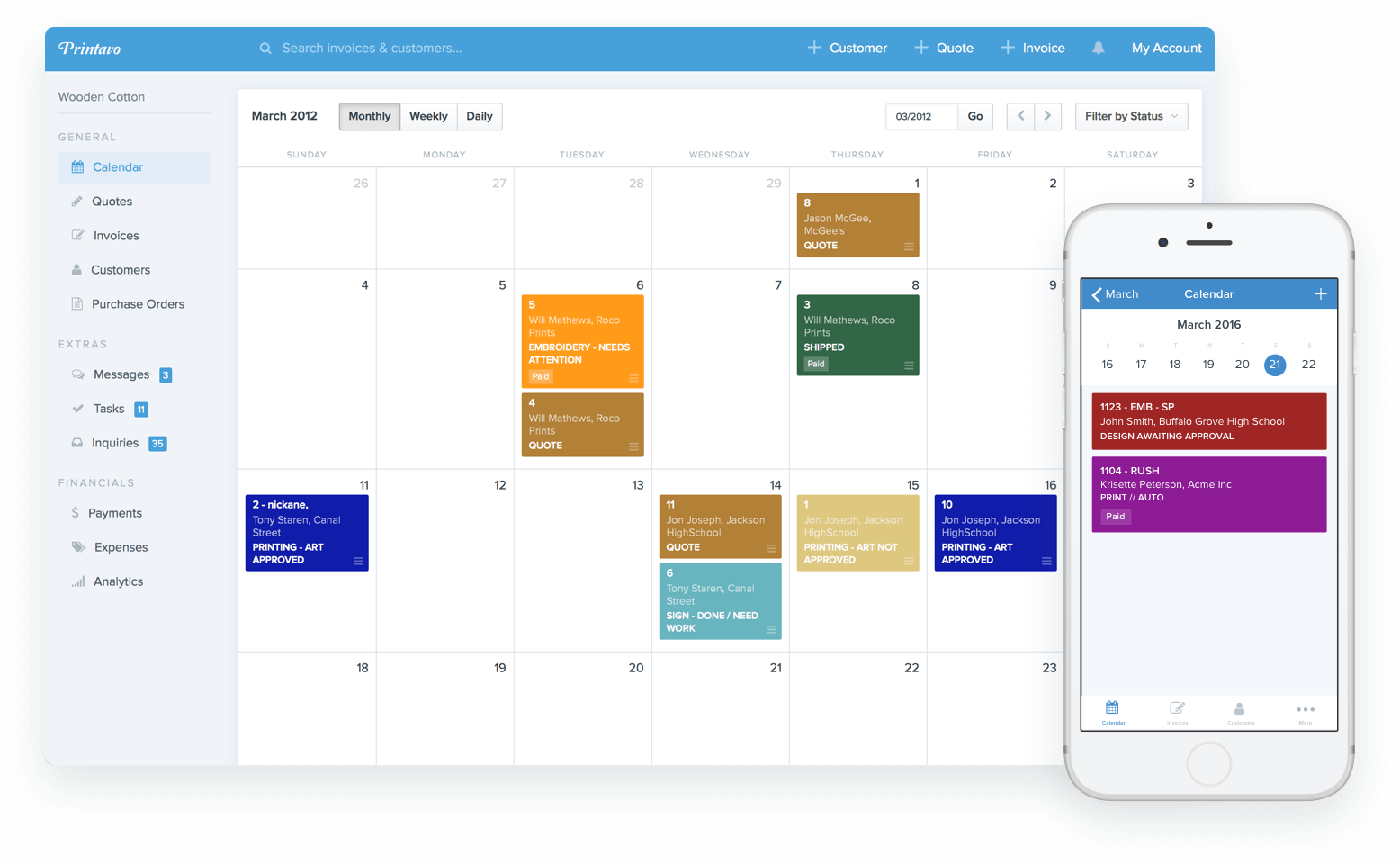 Get Your Personal Printavo Demo
Get all of the info you need to know whether Printavo is right for your business with a Printavo expert.