Allmade Apparel has joined forces with SanMar to distribute ethically made, ecologically friendly t-shirts across the world.
Designed by screen printers with screen printing in mind, Allmade's tri-blend t-shirt has become one of the industry's coveted products.
Bruce from Printavo sits down with Allmade founders Brett Bowden (Printed Threads) and Mel Lay (SandiLake Clothing) and co-host Steven Farag to discuss this incredible partnership.
The Allmade story: more than a t-shirt company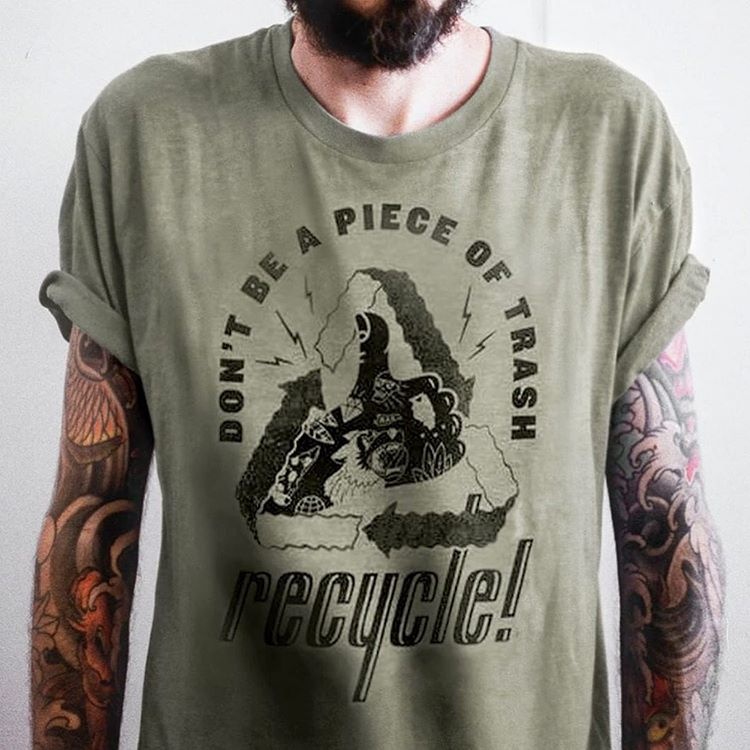 Allmade is about more than t-shirts. A partnership between a dozen screen printers, Allmade was created because of the need for a t-shirt that was both ethically sourced and environmentally friendly.
From their Impact Calculator that shows how much water and plastic they've diverted through their ecological efforts, to their partnership with Haitian factories that emphasize fair wages and fair treatment, Allmade has set out to make a difference in the garment and apparel industry.
The story behind Allmade's work over the past decade involves a lot of ups and downs. With the new Sanmar partnership, Brett Bowden and Mel Lay (as well as Allmade's other founders) have joined with one of the world's foremost experts in the industry.
Sitting back and realizing one of the largest t-shirt authorities loves our brand and wants to take it on and make us a big part of it. It felt like a huge success moment for me. – Brett Bowden
If you're not familiar with Brett or Printed Threads, you're missing out. Check out our interview with him.
Making a t-shirt isn't easy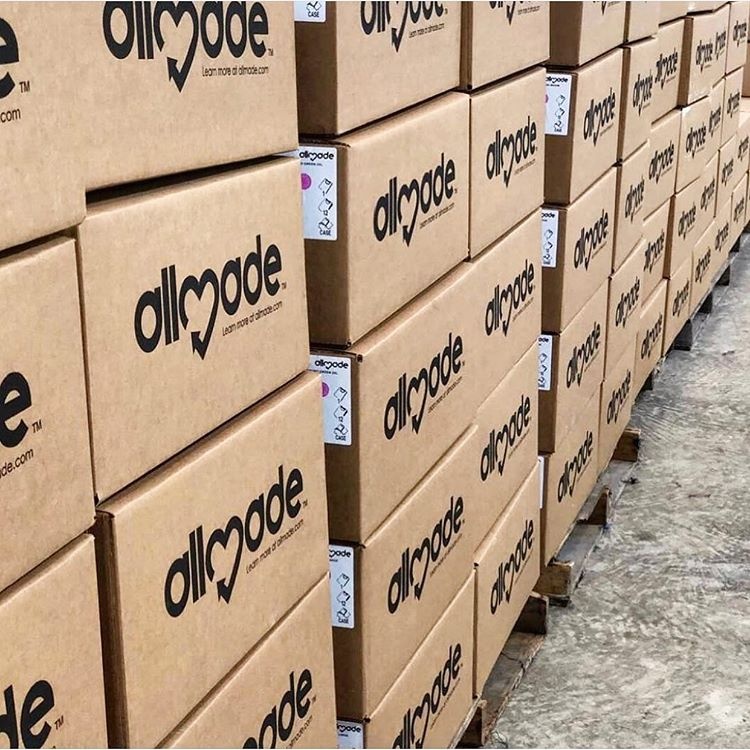 It turns out making a t-shirt…much less a company that can ship you a shirt any time you want it…isn't so easy.
From supply constraints to civil unrest in Haiti, Allmade's success has come with a huge variety of challenges. Keeping the right shirts in stock became a full-time challenge for their team.
Balancing growth – and creating a product line that included things like fleece and other options – became a contentious issue. But Sanmar has proven a worthy partner. Mel says it's "SanMar's mantra to never have shirts out of stock. Any company can understand this kind of growing pain."
Screen print shop owners aren't supply chain gurus – or experts in geopolitics. They're typically self-taught marketing and sales experts with an eye for art and a love for people.
Sanmar's deep knowledge for distribution networks, timing deliveries, and even managing what colors and sizes to keep in stock will prove tremendously valuable for Allmade.
Brett explained: "It's a tricky game when you have to supply these sizes in all of these colors. How many do you buy? How do you know?"
From supply chain struggles to marketing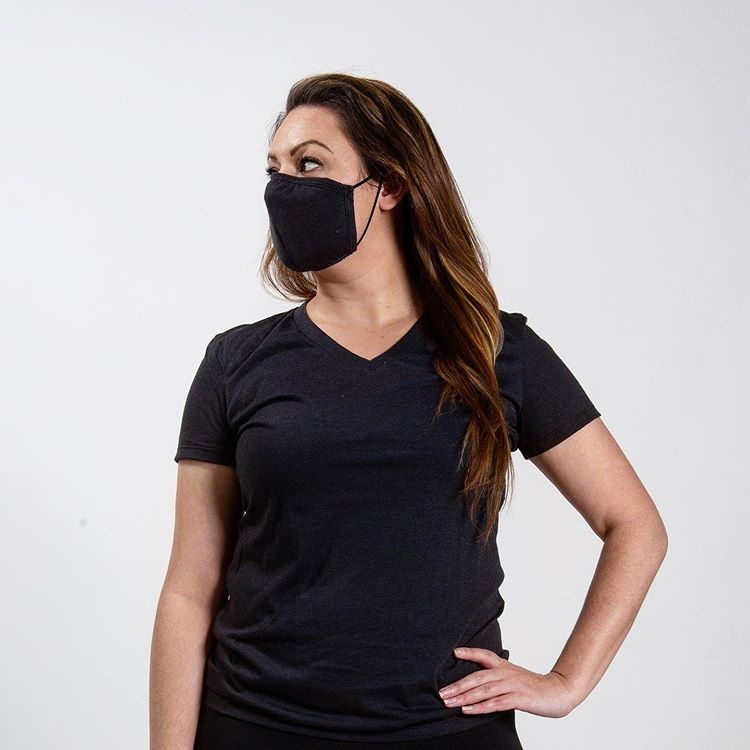 For Allmade customers, there's hardly any change.
Orders are routed through Sanmar's website now, which means Sanmar's vast customer base can now access Allmade's high-quality t-shirts. Brett laughs: "How can we sell a lot of product without shooting ourselves in the foot along the way?"
Handing the supply chain off means the Allmade team can focus on what they're great at: telling the Allmade and Allmask story.
The next two to three years are so exciting. We get to do what we're good at. With people, and community – sharing this story and this brand. We're going to elevate the standard of a t-shirt. People want a better option than a shirt you throw in the garbage. – Mel Lay
No more worrying about whether the Space Black t-shirt is in stock…it's time for the Allmade founders to hit the gas on marketing, selling, and making an even bigger impact with the Allmade brand.
Make a difference
The future is exciting, even if it's precarious. While this partnership between Sanmar and Allmade has been in the works for more than a year, Allmade found a tremendous reception from the industry at large to their brand's story.
The impact that a t-shirt company can make is surprisingly large, and Allmade is determined to do more than sell shirts. They're making a visible impact on a large industry with a tremendous social, ecological, and economic impact.
Want to join Allmade's mission?
First, consider how you can tell their story in your shop.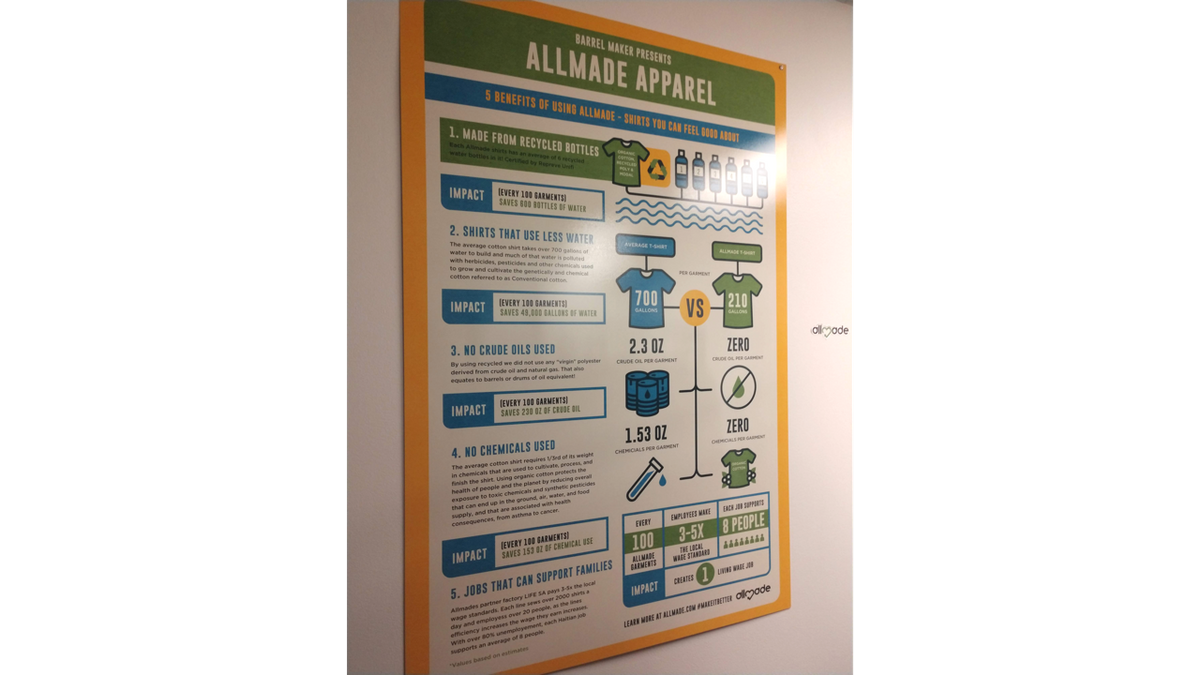 Allmade has a plethora of high-quality marketing materials available if you contact them directly. Allmade founders Barrel Maker Printing in Chicago re-purposed Allmade's content for their own use, keeping this informative poster prominently in their shop.
Second, try their amazing t-shirts in your shop. If the printability doesn't convince you, the softness and quality will.
Order Allmade's premium t-shirts directly through Sanmar – and remember that Printavo connects directly to Sanmar's catalog!