Every print entrepreneur, at some point, considers this question: "Should I buy a DTG printer?"
DTG (direct-to-garment) printing has immediate appeal to most entrepreneurs.
It's sold as a fast, easy, and affordable way to print infinite colors onto t-shirts and other apparel.
Supposedly, the prints sell themselves and simply purchasing a DTG machine sends your business into the stratosphere!
Not so fast.
Three things to consider before buying a DTG machine
DTG printers are a great investment for your print shop.
Well…a great investment if you can meet the following three criteria: the right customers, the right equipment, and the right funnel.
Criteria 1: You have the right customer base.
DTG printers are ideal for:
one-off prints

Small, low-quantity orders
DTG printers are NOT ideal for:
Large, high-quantity orders
Criteria 2: You have the right plan in place for equipment.
DTG printers are great if you already have the right equipment to support them:
A curing dryer

A heat press

A DTG pretreat machine
When you look at DTG printers, remember that they require additional equipment to actually function in a print shop!
Criteria 3: You know how to sell your DTG printing service.
DTG printing is not right for every type of customer you'll serve. While it seems like a lot of successful shops simply plug in their DTG printers and have everything figured out, the odds are good that a lot went on behind the scenes to create the business to support the DTG printer.
Creating a repeatable quoting and sales procedure is key for success. Knowing how your target customer wants to use your DTG machine is crucial.
Here's what we mean: some shops contract their DTG printing. Others go direct-to-consumer. The way you set up your business to handle those different use cases matters a lot! In other words, you have to know how to sell DTG printing in the context of your business.
What equipment do you need to start DTG printing?
DTG printers are typically not all-inclusive.
That means the fancy DTG printer comes with a pricetag that's higher than the MSRP you see listed online.
There are 3 major pieces of equipment you need to think carefully about before you buy a DTG machine: a curing dryer, a heat press, and a pretreat machine.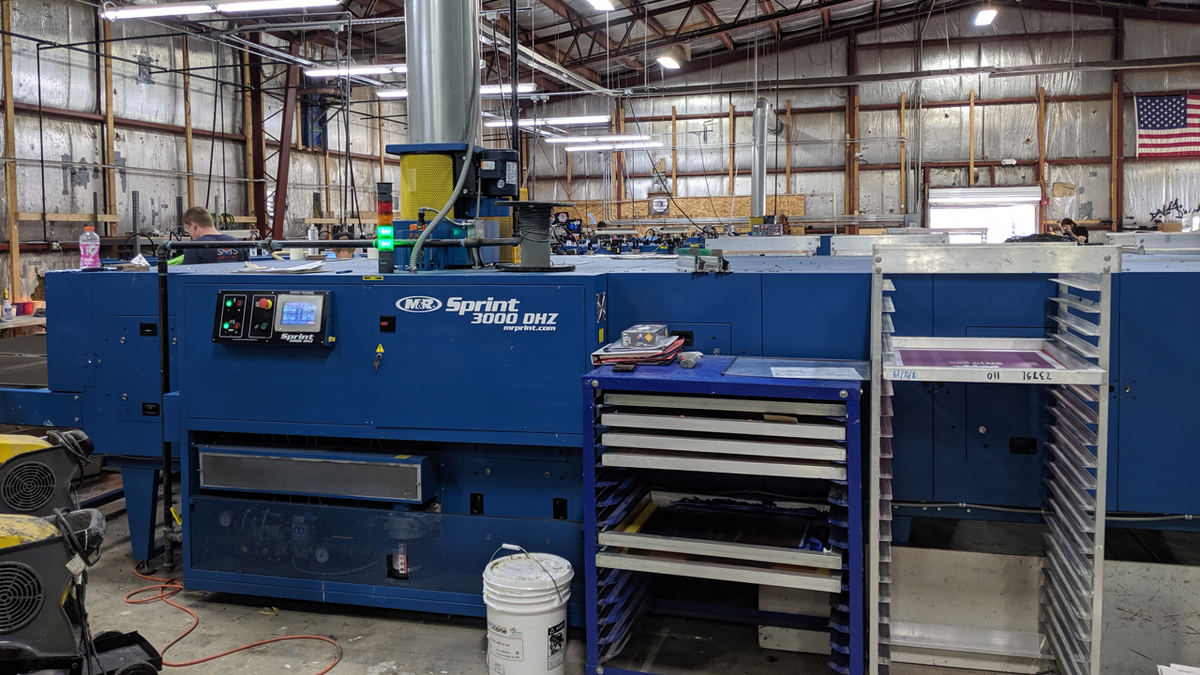 Most print shops that are established already have a curing dryer (typically with a belt-driven system) to cure their screen printing inks. DTG prints are no different and require curing with a dwell time equivalent to most water-based inks. If you think that you can purchase a DTG printer and start a business from scratch, don't overlook the price, size, and ongoing cost associated with curing your prints. Curing dryers are large, expensive, and powerful machines – but if your shop already has one, great!
Note: dual-belt dryers are great for shops looking to get into DTG printing. You can run two types of ink with a single dryer with a split-belt setup.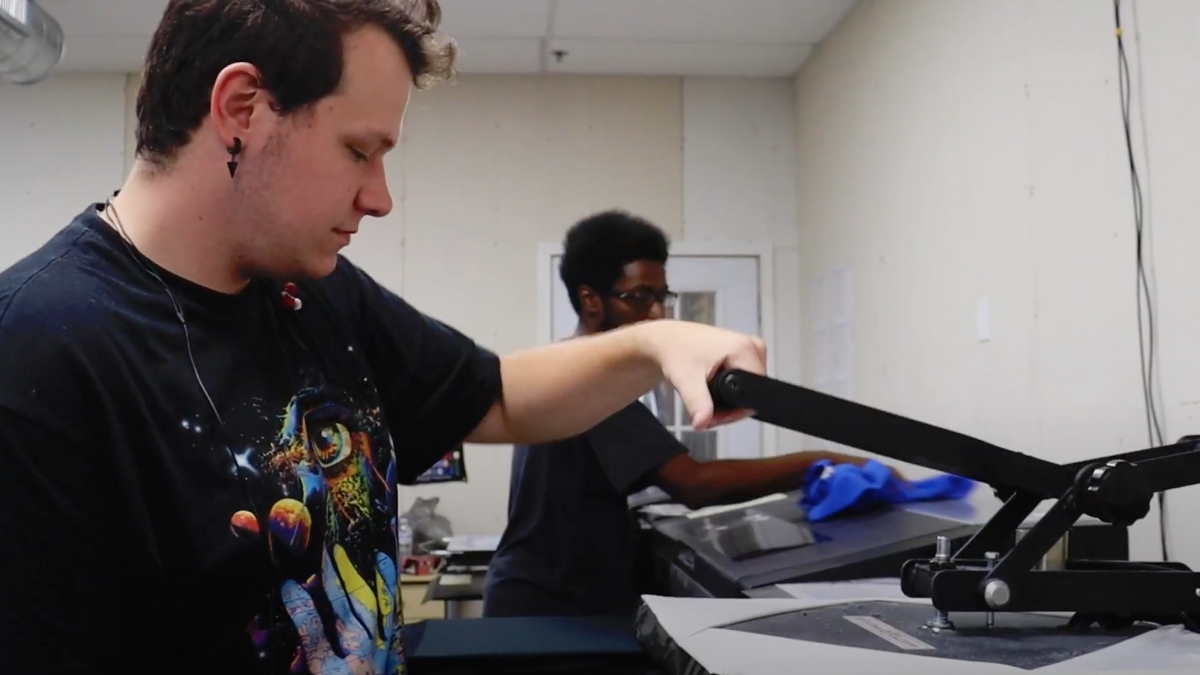 A heat press is an invaluable addition for DTG printing. Used for curing ink (and for the pretreat process), a heat press can be a more cost-effective way to run a DTG printer for small runs – or in a shop with limited space. Most print shops already have a heat press for heat transfers, so there may be minimal investment involved. Otherwise, expect to spend less than $1,000 for a new heat press.
Finally, the pretreat machine is a surprise for many shops interested in DTG printing. It throws some complications into a simple picture.
You must pretreat garments for DTG printing.
Pretreating adds time to the DTG printing process. It can take up to a minute to pretreat a single shirt!
Garment manufacturers have attempted to solve this issue by offering pretreated garments, but the pretreat chemicals have a shelf life – so holding large amounts of pretreated garments for a long time is not practical.
Pretreating also adds cost to DTG printing. Both the pretreat chemicals themselves and the labor required to pretreat garments adds a small but not negligible cost to every print.
Pretreat machines are often bundled with DTG printers. Your local supplier can recommend the best pretreatment setup for you. But remember: pretreat is not optional with DTG (yet).
Who should you sell DTG printing to?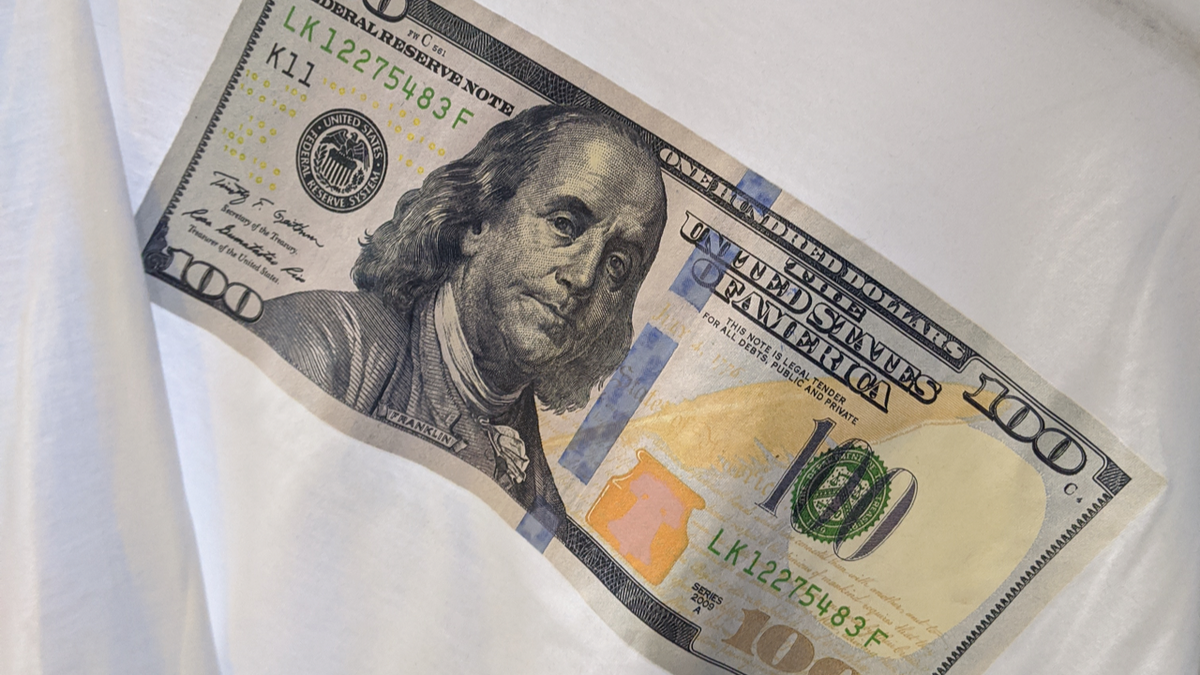 DTG printing requires a strong Quotes Pipeline to manage orders and maximize revenue.
What does that mean?
You need a steady stream of orders to keep your DTG printer running.
Practically, this means that you need to choose several specific types of customers for your DTG printer. Does your shop do custom apparel for birthday parties – or are you mostly printing for bigger events that require hundreds of shirts?
Some types of customers that make sense for DTG printing:
Upstart brands

Small bands

Novelty tees and merchandise (i.e. flea markets)

Small events (birthdays, celebrations)

Online store fulfillment (you print when an order comes in)
That last bullet – online store fulfillment – is the industry's largest growth area. Period!
DTG printing is ideal for online stores
If you can devise a way for your customers to place their orders through an online store (like Printavo Merch) and use your DTG printer to fulfill orders – you will generate more revenue.
How do shops use DTG printing and online stores?
Test designs – create a mockup and see if it sells

Full-color image designs (with no setup)

On-demand printing – i.e. quick turnaround on a few pieces

Recurring (but sporadic) orders – i.e. 2-5 shirts a week on an ongoing basis
A note: Printavo Merch was built with the DTG printing business model in mind. Shops simply create a Quote, push one button, and have a live online store they send straight to customers. Keep the Merch store open and fulfill orders as they roll in, or run fundraisers on a timed basis to create demand. The bottom line here? Printavo Merch is a great tool and really compliments DTG printing well.
Two reasons to use DTG
Misprints and "just one more shirt" orders are a profitable DTG use case. In a busy shop, it's not uncommon for customers to ask for reprints or a handful of extra shirts shortly after their order. DTG printers can perform extremely well for this purpose: there's no complex setups involved with DTG printing.
Screen printing vs. DTG printing is an age-old argument, but the use cases are very different for both types of printing. DTG printing has its applications and screen printing has obvious benefits, so there's no clear victor. Customers love both types of printing since, ultimately, a screen printed shirt and a DTG shirt work well enough for most people.
The second profitable DTG use case is on-demand printing, rapid fulfillment, and small custom orders. Every screen printer will tell you that they hate the question "How much does one shirt cost?" – it's simply not profitable or reasonable to screen print single t-shirts.
But DTG printing is a way to access this type of customer. If your shop gets dozens of requests for 12 or fewer shirts each month, a DTG printer may help you unlock additional revenue.
Whatever you do, don't fall into the trap of thinking that new equipment creates additional business on its own. That simply isn't true. If you don't build the business to feed your DTG printer the right jobs (or it doesn't compliment your existing business), it can become a very expensive paperweight.
Who should you buy your DTG printer from?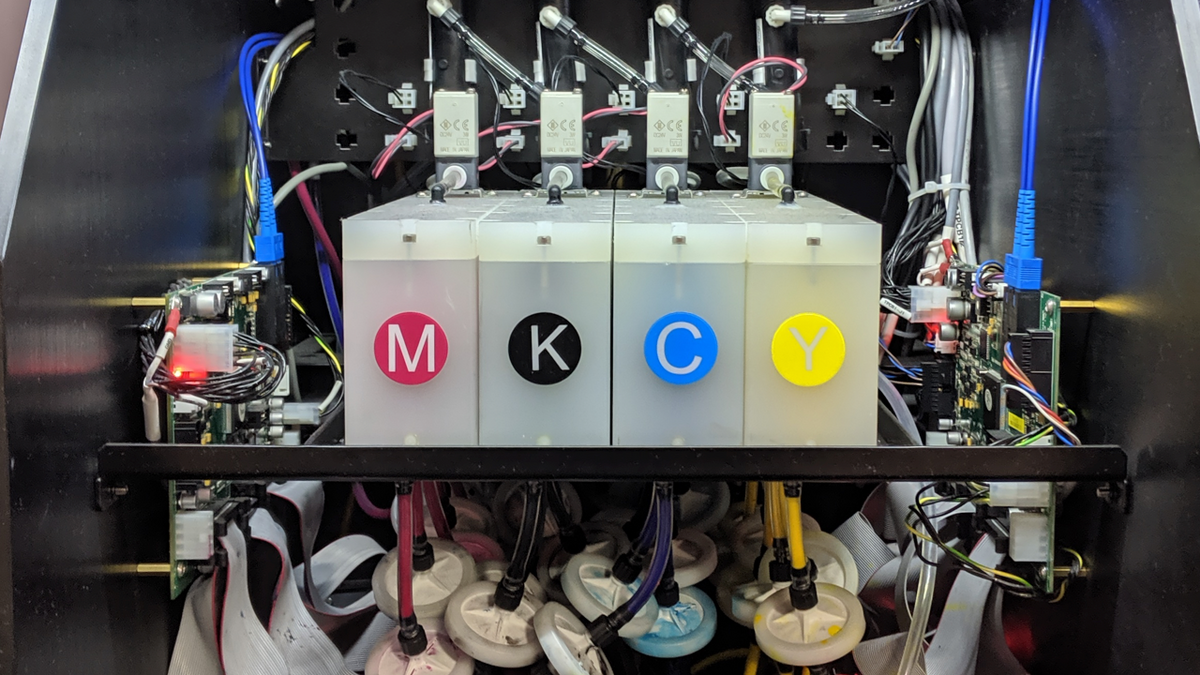 When you set out to buy a DTG printer, it's daunting when you realize that you're looking at $25,000 or more for a high-quality setup.
We would love to tell you that there is one DTG printer brand you should buy – that would make the process so much easier.
This isn't the case – and the reason isn't what you expect.
We live in a big world, and DTG printers (no matter what the salespeople tell you) need repair, maintenance, and vigilant care. That's why it's important to consider four things as you investigate where you should purchase your DTG printer from:
1. Which DTG brand do people near you have?
There is no single dominant DTG brand…yet.
This is a great way to figure out which DTG brands are already established near you. If you know another shop that runs a DTG printer, buy them some coffee or call them and ask them about their printer. Do they like it? Does it work well for them? Do they get help and support when they need it?
If the shop in the next town over has a DTG printer and can reliably get service, parts, and supplies – it's a safe bet that you can too.
2. Who can repair your DTG equipment near you?
Unless you're a gifted do-it-yourselfer, the odds are good that you won't be able to repair your DTG equipment by yourself. Most DTG printers use proprietary hardware and software – so even if you are handy, you may not have the tools or instructions necessary.
If you know that there's DTG repair services available near you, DTG may be a good fit. But if there's nothing available, think carefully about whether you want to wait days (or even months) for repairs.
3. Is the equipment serviceable?
Not all DTG printers are serviceable! Many are built with minimal possible repairs: print heads, but not other major moving parts. This means they require meticulous maintenance – and it means that repair bills actually become replacement bills.
Ask your local supplier point-blank about common repairs and issues with their DTG machines. Do they service the equipment? Can the equipment be serviced? You may be surprised by the answer!
4. Can you get ink the next day or two days at the most?
This, crucially, is the most important thing to consider: can you get ink for your DTG printer fast? It may seem like a trivial concern, but DTG printers use lots of ink – and the ink is expensive!
So what should a print shop do? Ensure that DTG ink is easy to get. Ideally, you want to have same-day delivery (or pickup) for DTG ink. Two-day delivery is acceptable as well, but you may have to soften your "same day" delivery promises.
What you said: the community chimes in
Read the comments to this Instagram post for some interesting takes on DTG printing.
View this post on Instagram
Conclusion: DTG printing is an opportunity for the right businesses
DTG printing isn't the be-all-end-all for the print industry that some want it to be.
That's not a controversial statement – it's just true. Every print shop takes a slightly different angle of attack. Businesses like Same Day Tees built around speed make the most of DTG printing. Others like Marathon Sportswear rely on screen printing to do high-volume print runs.
Both of these shops are successful, profitable, and capable print shops with vastly different business models. We use these two as examples because they're both considered "contract" print shops – meaning they do most of their printing for other print shops – but have taken dramatically different paths to achieve that business model.
So – think about your customers, your shop, and what you want to do.
Is DTG printing right for you? We can't tell you for sure – but if you have the right business, DTG printing is a massive opportunity. Need help deciding? Get in touch with us and we can help.