If you've ever seen a computer to screen machine in action, you know that it's amazing technology.
The team at Screen Printing Select were looking for consistency, speed, and quality.
Based in Lancaster, PA and rapidly growing through fulfillment, DTG, and a laser focus on going above customer expectations, Secreen Printing Select is one of the fastest growing shops in the northeast.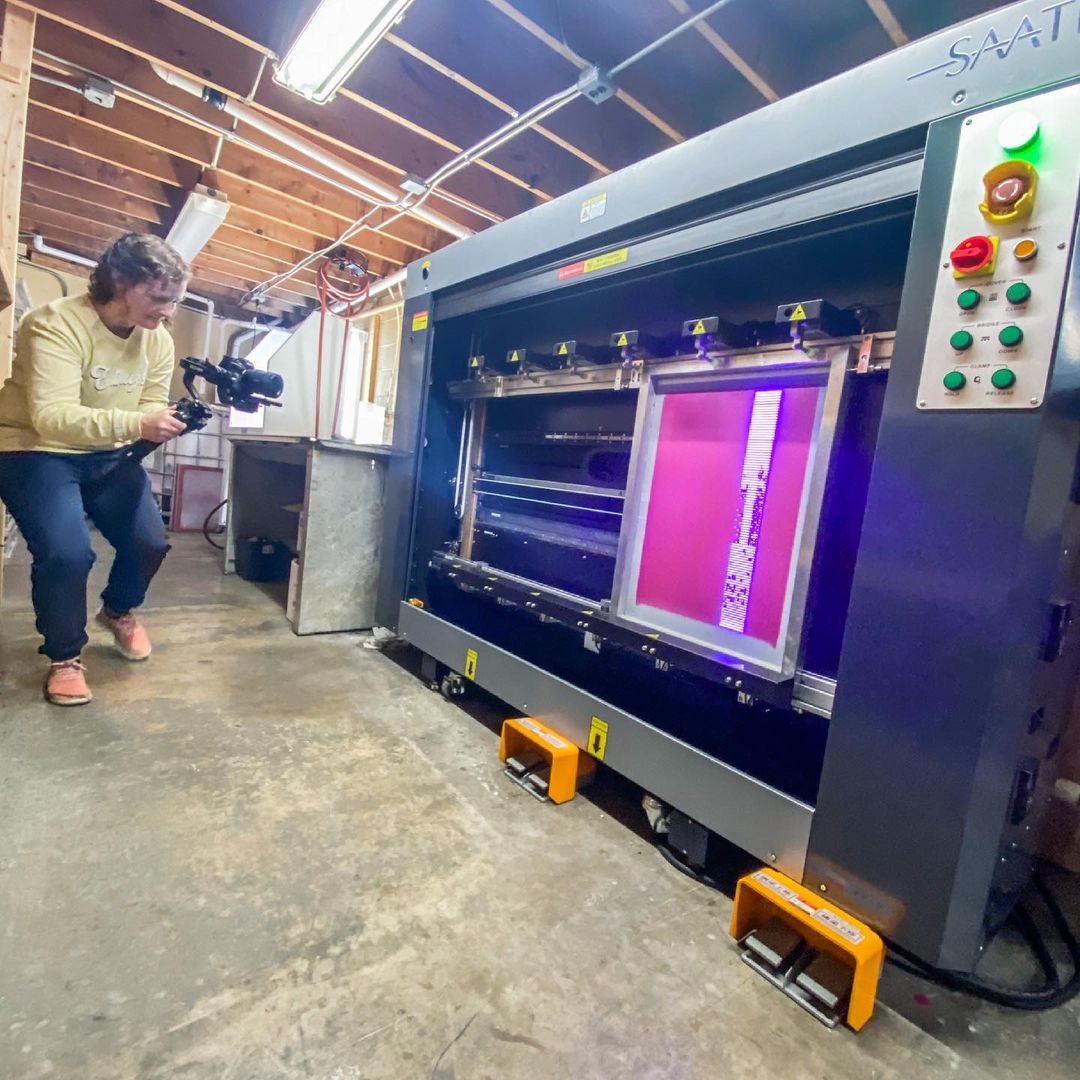 The team at Screen Printing Select invested in a top-of-the-line laser to screen system by SAATI – a waxless and inkless system that literally uses lasers to create screens.
"It still doesn't seem real that we got one of these things. It's absolutely incredible technology – second to none in the game."
But screen printing isn't all that the team does. They've expanded into wraps, promo items, print-on-demand, and even transfers.
We've loved keeping up with the team as they've been Printavo fans for years – and we're thrilled to finally give you a look inside this cutting-edge shop.